TURN ON 2021 Architecture Festival
Text by Turn On Festival
Vienna, Austria
17.02.21
04 – 06 March 2021 at the RadioKulturhaus Vienna
The TURN ON architecture festival focuses on new and innovative aspects of building in the lectures. Fundamental architectural topics should be based on the claim to 'building culture' be reconsidered.

But how can the latter arise? What circumstances enable building to develop at the highest level? All of this is summarised in two program lines with numerous lectures. Selected projects are presented, meta-levels of architecture are touched and practical, pragmatic and political issues of building are discussed.

The keynote speech on Friday morning will be held by Anna Popelka from the Vienna office PPAG architects. 'Who builds architecture?' This is the question asked by the TURN ON TALK discussion panel on Saturday. The importance of the architecture competition is discussed using a case study in Innsbruck: 'The MCI case – architecture competition vs. total contractor'.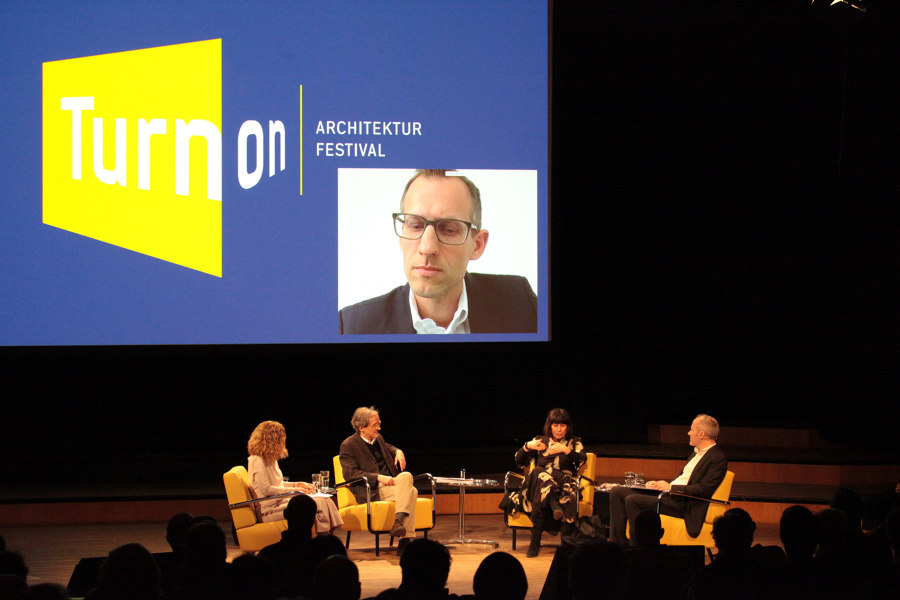 TURN ON TALK 2019 on the topic 'Quality assurance – or does quality fall from the sky?' Photo: Ulrich Dertschei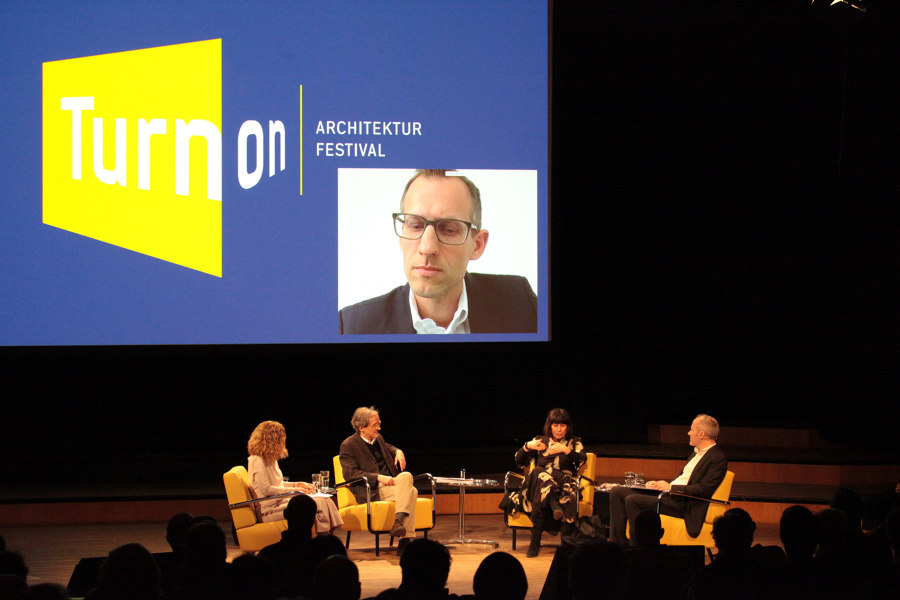 TURN ON TALK 2019 on the topic 'Quality assurance – or does quality fall from the sky?' Photo: Ulrich Dertschei
×
TURN ON PARTNER
As always, the range of topics in this program is broad; the cooperation of potent property developers with architects forms a central focus. The urban planning aspects of special areas come into play here. The thematic arc ranges from central development areas in the big city, but also from medium-sized towns to the reprogramming of a small town. Spatial planning issues are explicitly reflected on in a socially critical way. - The advanced technology of various branches of the construction industry forms a further focus. The diverse topics are presented using selected reference examples that illustrate prominent construction tasks as well as sophisticated solutions for everyday life.

The program is listed as an official advanced training event at the Architects' Council of Europe. The event was submitted to various German Chambers of Architects so that the lectures can be credited.

TURN ON
The first six lectures on 'Living' focus on very different interpretations of residential construction, various design approaches and fundamental topics of architecture. The construction task for this basic need is individually questioned and reinterpreted.
After the talk, other functions come to the fore – a stable, an art space Market, a museum, a library, building blocks for a small town, a university, an archive as well as a pavilion for the world exhibition. It's about a journey from Upper Austria to Africa to the United Arab Emirates - and a journey of discovery through the highly diverse world of architecture.

With the first lecture, TURN ON STUDIO takes up the topic of sustainable change, which was already illuminated the day before. The second lecture of this part of the program, with students: reflects on 'human needs' and takes its suggestions from intercultural dialogue.
TURN ON PARTNER:
Thursday, 4 March, 2021: 14:30 – 18:15
Friday, 5 March, 2021: 10:30 – 19:00

TURN ON:
Saturday, 6 March 2021: 13:00 – 22:00

Livestream and current information at