"neue räume" - the design hotspot in Zurich
Text by Neue Räume
Zurich, Switzerland
05.10.15
From 18 to 22 November 2015, the "neue räume" international interior design exhibition will be opening its doors again at the ABB Hall in Zurich. Once again, an impressive array of contemporary design from renowned international and swiss exhibitors will be on show, turning Zurich into a meeting point for design aficionados. Switzerland's largest design platform – now in its 8th year – will be putting the subject of design centre stage, providing inspiration and information to a broad audience. The programme will be rounded off with differnt special shows, this year with four projects focusing on 'residential architecture' as well as with established exhibition formats.
The man behind the "neue räume" exhibition (which takes place in each odd-numbered year), designer and architect Stefan Zwicky has once more succeeded in putting together a fantastic event that will wow visitors with numerous highlights. Beside the special shows and evening events the exhibitors and their products are the heart of the fair. Several companies – as COR, Thonet, Röthlisberger, Kinnasand or Montana – use the "neue räume" to present their latest collections for the first time to the public. "We are delighted that this exhibition has put Zurich firmly on the map as a centre, a meeting point and a platform for all designers and design aficionados", says Zwicky.
Successful special shows from recent years will again be part of the programme: "neue räume in the city" will be offering new options of presenting interior design products in shops, shop windows, cafés, lounges, courtyards and many other exceptional locations in the centre of Zurich. More than 30 participants – among others Orell Füssli, Sprüngli, Modissa or Landolt-Arbenz – will play to the gallery the highlights of the fair.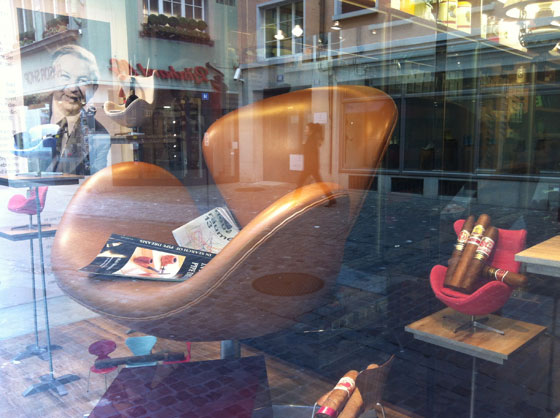 neue räume in the city – Fritz Hansen @Wagner Tabak Lädeli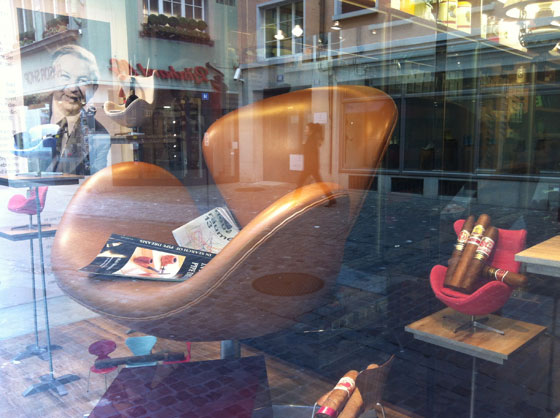 neue räume in the city – Fritz Hansen @Wagner Tabak Lädeli
×
In the ABB Hall a special exhibition space will be dedicated to Young Labels. For the third time, "neue räume" will be providing this forum and stage for young talent. However, the young designers and manufacturers united under 'Young Labels' are not totally unheard of. In the ABB Hall, they are given 250 square meters to prove to you that knowing their names is worth your while. From lovingly designed concrete tiles and lighting solutions made from recycled materials to extraordinary children's furniture and handcrafted mohair carpets, visitors can expect great design and fresh ideas by the following Swiss designers and manufacturers: 2mol GmbH, Anna Saarinen, blueroom design & architektur, Eldvarm, Famoco, Hey Sign, Imperfectdesign, Kästern's Söhne, Klybeck, Kyburz Made, Piuric, Plattenladen, Schönstaub and Steve Léchot Luminaires.
This year four projects and installations presented under the title 'meuble – immeuble' focus on the relationship between architecture and design. Space and interior design are interdependent: without 'immeuble' there is no 'meuble'. When investing in a property or building, space-defining materials, ambience and the ability to furnish the space are important decision-making factors. Therefore, these aspects are already crucial during the planning phase. Four projects provide impressive examples of how this interdependency and the opportunities it provides are approached in practice: an installation featuring the Emmen Feldhäuser, the Raumstimmung show highlighting the transformation of a former industrial site – now the Zwicky site – located in Dübendorf/Wallisellen at the outskirts of Zurich and two projects showcasing the work of students: the design of an apartment at Hard Turm Park and an urban planning concept for the city of Glasgow. The neue räume 15 special shows at the ABB Hall offer visitors an evocative and intriguing experience of the interaction between space and interior design.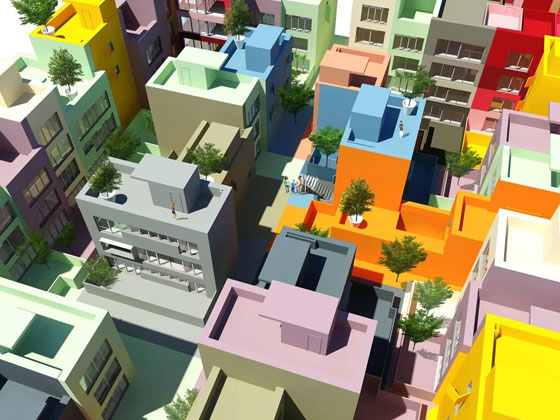 An installation featuring the Emmen Feldhäuser will surprise the visitors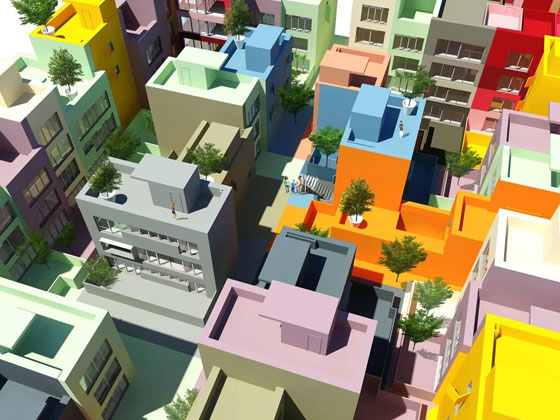 An installation featuring the Emmen Feldhäuser will surprise the visitors
×
Once again, Swiss manufacturers will be presenting themselves at neue räume under the 'swiss made' label. This year's special show under the titel "CH-Motel", a cooperation with Fiat, features innovative products of high quality workmanship and exceptional durability. When reading the names of the 'swiss made' group, the international significance of Swiss design becomes instantly obvious: the companies belong to the most renowned of Swiss manufacturers. The exhibition design for the CH-Motel was developed by designer Benjamin Thut. Alongside classic products and bestsellers, the show at ABB Hall will also feature the companies' latest products. Among others, exhibitors include Thut Möbel, Kollektion Röthlisberger, Lehni, Seledue, Embru and Ign.Design.AG. For the 2015 edition of Neue Räume, atelier oï presents an installation dedicated the craftsmanship of paper. This project results from several collaborations atelier oï is currently pursuing in Japan with different manufactories.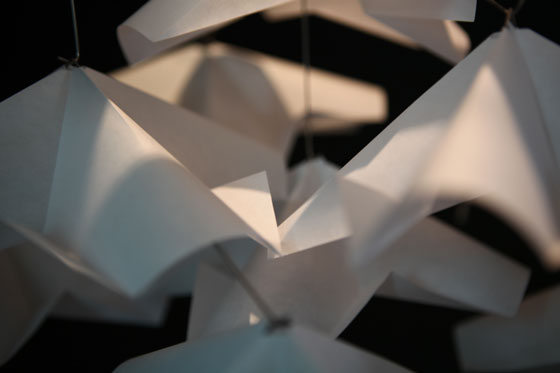 Even the new installation by atelier oï – inspired by Japanes craftmanship of paper – will surprise the visitors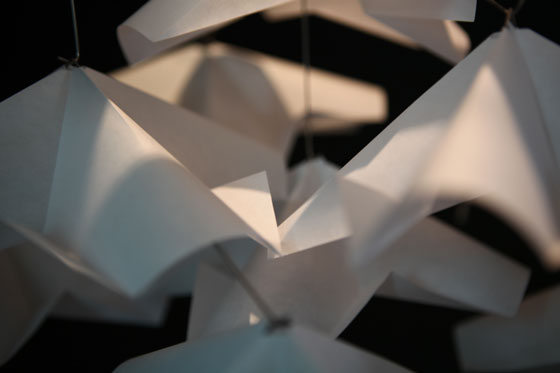 Even the new installation by atelier oï – inspired by Japanes craftmanship of paper – will surprise the visitors
×
Further formforum Schweiz will be presenting at the ABB Hall a selection of outstanding products developed in its members' think-tanks and workshops. At "neue räume 15", the forum will show projects involving furniture design, product design, ceramics, textile design, paper, jewellery, metal, glass and wood. formforum is committed to promoting contemporary and experimental design. Its members are supported in their activities, in furthering their design skills and innovative ideas, as well as in developing their entrepreneurial abilities. Through collaboration projects – like, for example, with "neue räume" – the association also raises its members' public profile. The largest association of Swiss interior architects, VSI/ASAI, will be present for the entire duration of the neue räume trade fair to provide information and consultancy. With its members' expert knowledge and experience, VSI wants to facilitate decision-making and open up new perspectives on architectural projects, redevelopment projects and interior design questions. For personal consultations with professional interior architects, it is recommended that you bring relevant documentation, like building plans and sketches.