Pop!Tech is a yearly conference held in Camden, Maine. Andrew Zolli will tell you, though, that it's really a community of innovators whose ongoing dialogue just happens to culminate in the annual retreat.
A few themes have surfaced repeatedly during our quick journey through Maine - the power of the landscape and the poetry of the handmade come to mind. So what can be made of Pop!Tech, the socially minded, high technology–inflected design conference that converges on the postcard town of Camden every October?
One explanation for the seeming disjunction is that Pop!Tech is, in fact, an accurate reflection of Camden. When it was the retirement destination of choice for CIA brass, the mid-winter Camden Conference kept participants abreast of international affairs. Later, as the town was infiltrated by the MIT set, attention shifted to the Camden Technology Conference. In the 1990s Pop!Tech would inherit this technology gathering, and in so doing its identity shifted to reflect the creative class that had then begun staking a claim in Camden.

"The makeup of people from different industries is less important, frankly, than the shared ethos of small communities in New England. There's a high degree of interdependence, there's a strong sense of civic engagement. It's unsurprising to me that these places gave us the town hall meeting."

That's Andrew Zolli, the curator of Pop!Tech and a well-known brainiac in his own right. Besides shuttling between the organization's New York and Camden offices, Zolli is an "expert in global foresight and innovation" (in the words of the Pop!Tech website).
In addition to conference curator, professionally Zolli could be labeled a futurist. Yet he bristles at the designation. "I would say my work in forecasting was transformed in the last several years," he reveals. "I didn't want to talk about these issues alone, nor did I want to think about them alone. I wanted to act on them. I spend less of my time with institutions thinking about the future and more of it helping them collaborate with extraordinary partners." This visionary has turned into a Dolly Levy for his fellows.

Zolli's personal move from abstraction to action has parallels in the maturation of Pop!Tech itself. "This is a place where dialogue happens, where people ask impertinent questions and have discussions and work things out together," Zolli says of the 19th-century opera house that contains the Pop!Tech action each year. Somewhere in its decade-plus-long history, though, the annual Camden gathering metamorphosed from town-hall discussion to summit. It has become "a place where networks and collaborations are formed, where people have started making plans to get things done."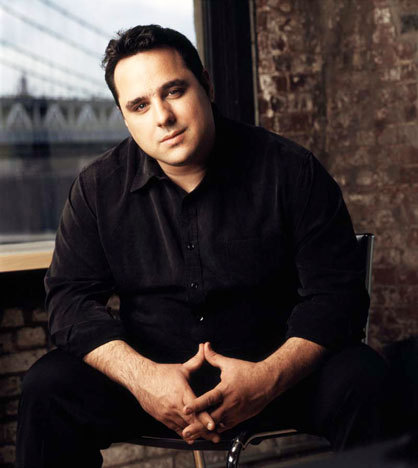 Andrew Zolli, curator of Pop!Tech. Photo: Pop!Tech/Kris Krug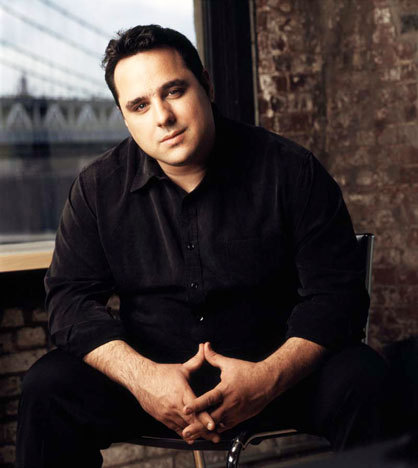 Andrew Zolli, curator of Pop!Tech. Photo: Pop!Tech/Kris Krug
×
Asked to give an example of the "really serious, on-the-ground transformational applications of design and technology working together for social benefit," Zolli unhesitatingly names Project Masiluleke, an effort to increase testing and access to anti-retroviral medication in HIV- and AIDS-ravaged South Africa. The first stage of the project is already underway: Taking advantage of ubiquitous cellphone use, a million public-service text messages that raise awareness of HIV/AIDS and TB are sent to South Africans everyday; already the number of calls to the National AIDS Helpline in Johannesburg has tripled. To handle the inevitable increased testing for HIV, future stages of Project Masiluleke envision virtual call centers and at-home testing kits supported by mobile counseling.

Project Masiluleke was presented at the most recent Pop!Tech gathering, but equally important, it was founded there two years prior, when iTeach co-directors Krista Dong and Zinhle Thabethe met now-Pop!Tech board member Bill Gordon at a session dedicated to social applications of mobile technology. "This is the kind of collaborative formation you would never get elsewhere," Zolli says, audibly thrilling as his thought takes further shape. "A PhD biochemist and a world-class HIV clinician and an HIV activist all in the same room, discerning how they might collaborate to influence the vector of an illness: There are few places where people that close to their respective frontlines of innovation can meet each other."

Does Pop!Tech - its pair of offices, 17-person staff, board of luminaries-massage these eruptions of world-changing teamwork? Indeed, the collaboration and goodwill is spreading through the expanding community of past conference participants like a contagion. Yet Zolli admits that many projects lay outside of earshot. On the day of our interview alone he had fielded three emails informing him of partnerships that had sprung from a Camden confab.
Perhaps, then, the most important role of Pop!Tech in this respect is just writing the guest list. It's another effort in matchmaking. "You bring to the network people you think have something important to contribute, either for a perspective on innovation or design or a strong capacity to facilitate, fund, or otherwise bridge those collaborations," Zolli says of his cherry picking.

Supporting that selection process also means spreading the gospel.Pop!Tech broadcasts throughout Camden on closed-circuit television and its website makes presentations available to the larger, wired population; applications have risen dramatically in recent years. In another example, the organization has launched a Social Innovation Fellows Program for mid-career "change agents" (more website copy) whose work aligns with the larger goal of deploying design thinking for social good. Among other resources placed at their disposal, these future stars are shuttled to Camden a few days prior to the official conference and schooled in the networking, leadership, and related skills that will "accelerate their impact." Camden is both the reward for these emerging voices' hard work, and a launch pad for future success.

The same could be said of Pop!Tech in general. Although one could cynically call the conference's roster of wealthy venture capitalists, hard-core technologists, indefatigable journalists, oracular scientists, and unflinching social activists a shiny, temporary import to Camden's shores, the place is just as important a character in this cast. Zolli credits the straightforward culture of Maine for influencing Pop!Tech's newfound get-it-done attitude. And like Haystack Mountain School of Crafts, geographic isolation allows participants to clear their minds and absorb the prevailing mood of collegiality and invention. "People are placed into a different time signature here, and it encourages social connectivity" Zolli says. The result is engagement with the wider world.
Welcome to Unsung America. Inspired by Alice Rawsthorn's critique that the U.S. lacks powerhouse furniture designers, this column observes the local communities and conditions supporting a variety of design disciplines. The "Maine Journal" entries are the first in a state-by-state exploration. Next time: Riding a magic carpet in Portland.