Anne Marie Commandeur of Stijlinstituut Amsterdam shares her thoughts on future trends in textiles, as well as Heimtextil's role in guiding the future of the industry.
Hosting a fair of Heimtextil's size and significance is no small task – the product of a long cooperation between a wide variety of expert parties. An important factor of Heimtextil's success is the International Trend Council and with it, the Stijlinstituut Amsterdam. Architonic talked to the Institute's Director, Anne Marie Commandeur, about textiles, trends and sustainability, and Heimtextil's role in shaping the future of the textile sector.

What role does Heimtextil play in signposting future trends in textiles?

Heimtextil outlines the direction of emerging trends in interior-textile design and colours. We do this by offering a narrative, in which we capture upcoming design trends, their contextual backgrounds, as well as from a pure inspiration standpoint. Because of the broad target market – one which is global, which covers a series of product segments, as well as a wide variety of levels of value and taste – we focus on the common denominators. For some, these trends will be eye-opening discoveries, for others, just confirmation.
So, what are the key trends currently emerging in relation to textile use in interior architecture and design?

Current technological developments are strongly focused on increasing sustainability in relation to both product and process, but also on finding rational solutions to increase durability, ease of use and maintenance. That is not to say that aesthetic qualities would in any way be sacrificed.

Aesthetic viewpoints vary greatly, and 2020 will be a year where we focus on longer-term trends that meet the needs and interests of a wide variety of interior textile users. We are also interested in addressing peoples' continuous interest in emotional experiences, in immersive design of spaces and interiors.

Is it still valid to think of sustainability as a trend? Or even a marketing device?

The interior textiles business is slowly developing into a more sustainable business. More sustainable processes bring us closer to 'guilt-free' products. Greenwashing – using sustainability dishonestly as a marketing tool – is certainly a huge problem. As businesses realise that it is becoming a baseline requirement rather than just a choice, they try to jump on the train without a ticket, as it were. But transparency also is becoming a key demand. On the other hand, for a company to communicate new practices related to sustainable processes, products and resources – which in turn can lead to more progressive retail practices – is a valid marketing strategy that can inspire the entire sector.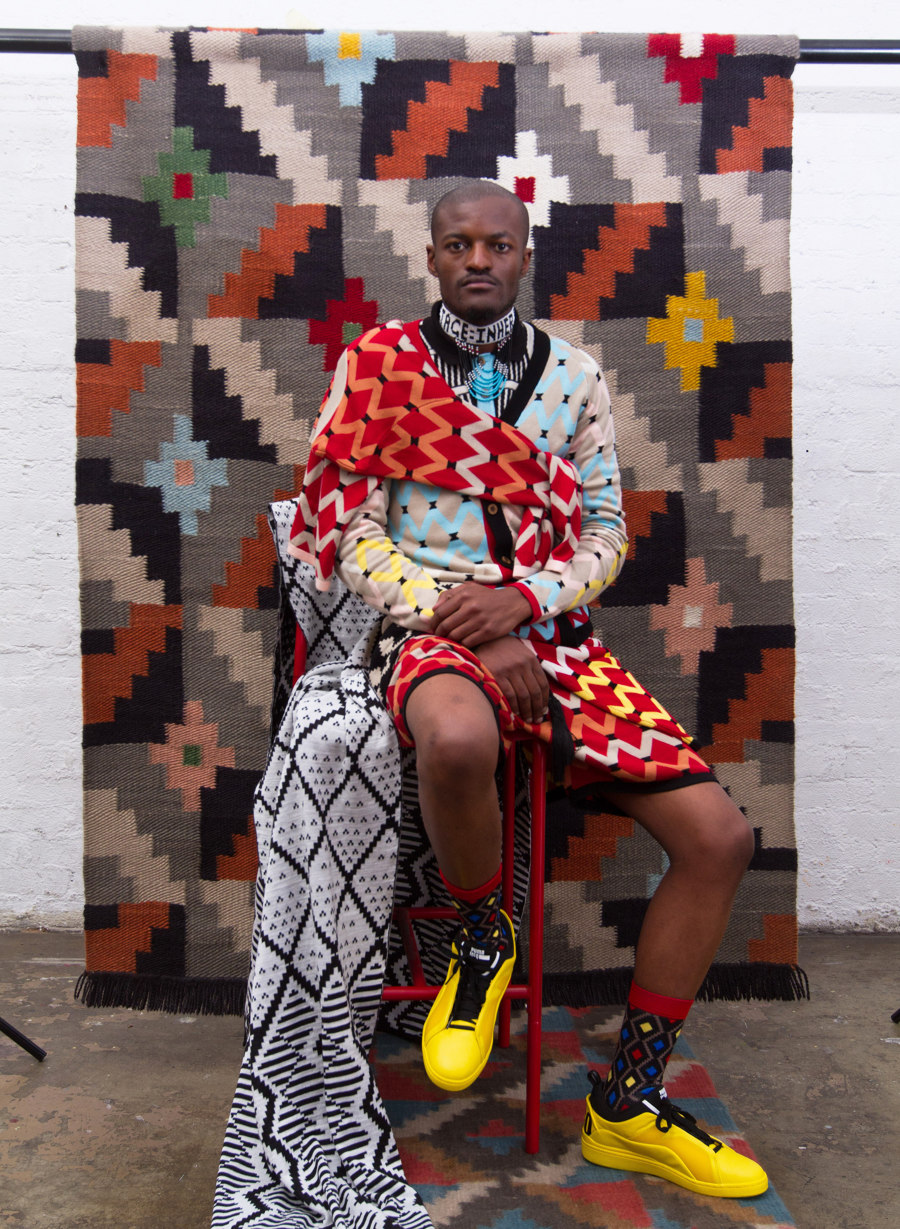 Maxhosa by Laduma Ngxokolo. Photography by Andile Buka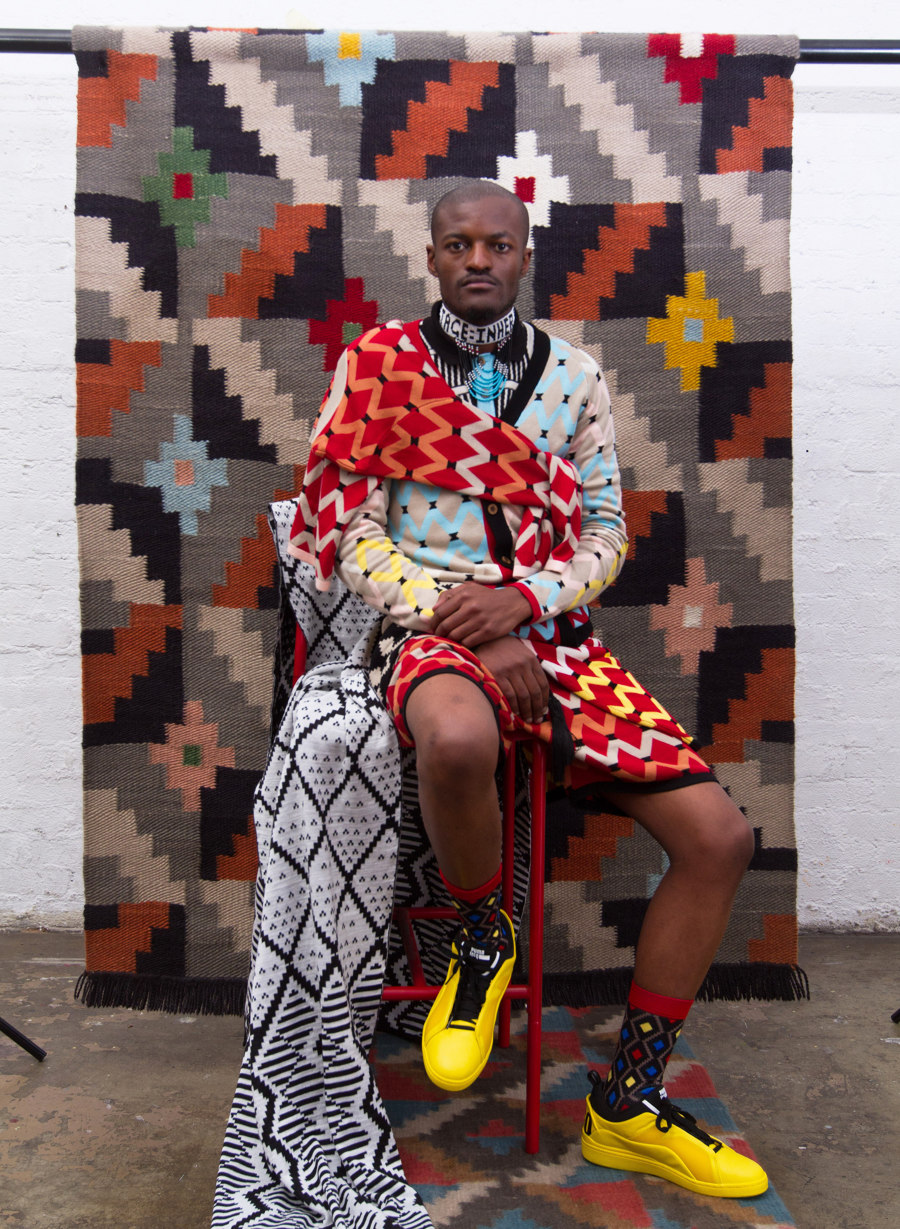 Maxhosa by Laduma Ngxokolo. Photography by Andile Buka
×
What challenges do manufacturers face with regard to staying competitive while at the same time trying to produce in an ethical way? And what might the solutions be?

Ethical production may be costly and complicated in the short-term, but it's the only way forward. Governments are enforcing an environmental agenda, where consumer demand for transparency is constantly growing. In the long run, it will lead to economically viable solutions. Price alone won't be enough to grab the attention of consumers. Investment in emotional content, individual style, uniqueness in design, material quality, performance and longevity, etc, are all parameters valued highly by consumers, and these factors can exist in complete harmony with ethical principles. Sustainability and ethical business operations are also valuable assets in relation to corporate image and market value.
Can you say a few words about the Material Manifesto at Heimtextil?

In this, our fourth year taking responsibility for the design and development of the Trend Space at Heimtextil, we are extremely aware that talking about sustainability and filling a 2,500-square-metre space over four exhibition days sounds like a contradiction. We nonetheless are trying to reduce waste where possible – using existing components and stock, renting or borrowing materials, using local and environmental alternatives where we can, to name just a few measures.

Another important new feature related to sustainability and materials will be the Future Materials Library, which will be embedded in the Trends space and curated by FranklinTill, our fellow Trend Council members. It aims to reconnect visitors with materials and resources by showing 26 sustainable materials on three stages in order to broaden knowledge as well as appreciation for materials and resources.