Price

Catalogue

Spec sheet

CAD
Key facts
Product:

Pannello Sospeso 233

Family:

Pannello

Manufacturer:

Designer:

Order number:

233

Architonic ID:

1043086

Country:

Switzerland

Launched:

2007
Product description
Sizes (cm)
180 x 90
150 x 75

Weight (kg)
ca. 18

Ceiling suspension
2 x 3 m steel cable,
4 transition sleeves

Surface
Felt (100% wool felt)

This version of Pannello, hanging freely in space, makes it possible to divide a room up into zones. This screens out sound and provides privacy in visual terms as well.
Ambient images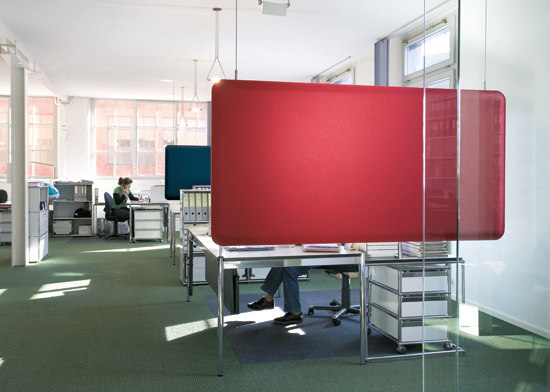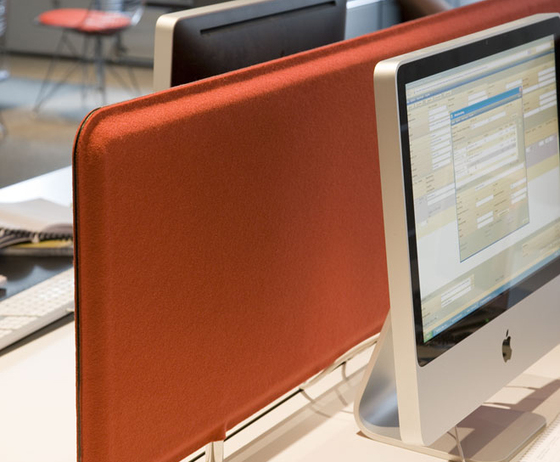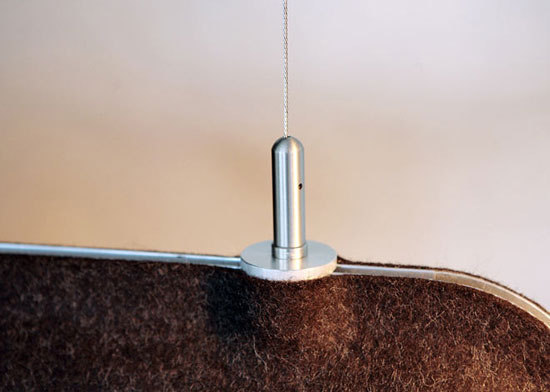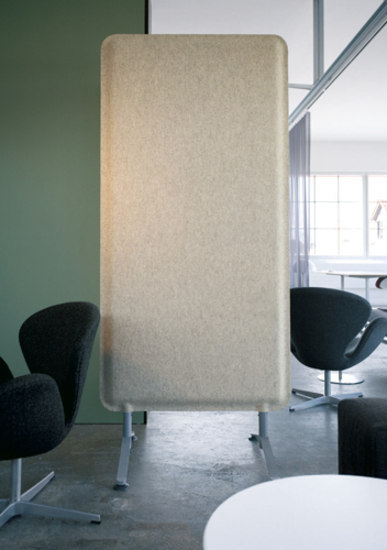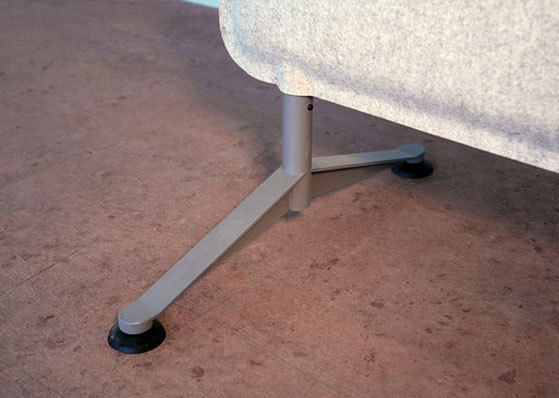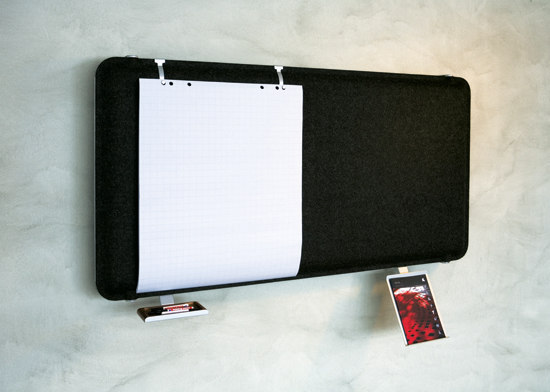 Concept
Starting position
In recent years hard floorings - wood, stone or linoleum - have become increasingly prevalent, both in working environments and public spaces and in exclusive domestic settings. The carpet, on the other hand, has been steadily declining in popularity. But when we consider the properties of footstep insulation and sound absorption they provide, the advantages of textile floor coverings should not be underestimated.
With people looking for more quiet and comfort in connection with modern interior design, architects and project developers of representative public buildings - open plan offices, public reception areas, restaurants etc. - are now increasingly exploring possible ways of making sound absorption a feature in the design of interiors. More sound absorption means reduced dissemination of sound, and so lower noise levels.
In collaboration with the internationally recognised architect and designer, Matteo Thun of Milan, and the acoustics expert Dr Christian Nocke of the Institut für Akustik [Acoustics Institute] of Oldenburg, Ruckstuhl has been looking into possible solutions that will be in keeping both with product design requirements and with state-of-the-art spatial acoustic research. The designers were concerned not just to develop a solution to the problem in technical and acoustic terms, but also to create an attractive and functional new element as part of an ambitious interior design.

The Pannello collection
This was how the highly varied collection Pannello came into being: as an option for interior design and spatial separation, for the solution of acoustic problems and as a working resource (with the optional functions of a projection surface or pin board). Pannello gives the room a pleasant and restrained atmosphere. Both private domestic or working settings and professional largescale environments will be enhanced. The size, materials and detailed design of Pannello support a wide variety of use situations for the shaping of interior spaces and the design of workstations.
When it comes to sound absorption, the properties of Pannello are outstanding: on practically the entire range of frequencies, more than 80% of the sound is absorbed. The design and the materials have been developed in such a way that both low (150 to 400 Hz) and high (400 bis 4000 Hz) tones will be absorbed in the most effective way. Made of pure virgin wool felt in subdued colours, the surface texture creates a warm and harmonious atmosphere. The restrained and yet expressive form, and the variety of types, gives the designer the opportunity of using Pannello in every kind of setting.

Sizes and shapes
For each particular spatial setting and whatever kind of use you have in mind, there are four Pannello types available. The collection has been designed in a modular way and is capable of the most versatile uses. There are hanging and standing Pannellos, as well as variants for wall installation. The standard dimensions of 90 x 180 cm permit many different kinds of use. One wall installation version is also obtainable with variable lengths.

Surface texture
The surface consists of pure virgin wool felt, which comes in seven colours. Five of these have a highly homogeneous felt quality: three red tones, a dark grey and a green. Two of the felts - a dark brown melange and a beige melange - have a rather rougher surface texture, as they contain a number of tougher wool fibres. This material makes an elegant impression, and is in keeping with the expectations of our times. Felt not only improves the spatial acoustics, it also benefits the atmospherics because of the way in which it balances out humidity.
Besides the smooth felt covering, Pannellos are also obtainable with a quite special surface: Capitonné. This traditional craft of upholstery gives the Pannello a structure resembling a relief. Capitonné is currently experiencing a revival, and has been reinterpreted by Pannello in a contemporary form.

Accessories
Various accessories serve to transform Pannello into a working tool: a projection film that can be rolled up, a flipchart mount, a shelf for papers or a receptacle for writing implements. These auxiliary devices can be installed or taken down in next to no time.
Price

Catalogue

Spec sheet

CAD