Key facts
Product:

RELAZZO - Grano

Family:

RELAZZO

Manufacturer:

REHAU >

Architonic ID:

1159168

Country:

Germany

Launched:

2008
Manufacturer groups :

Groups:
Ambient images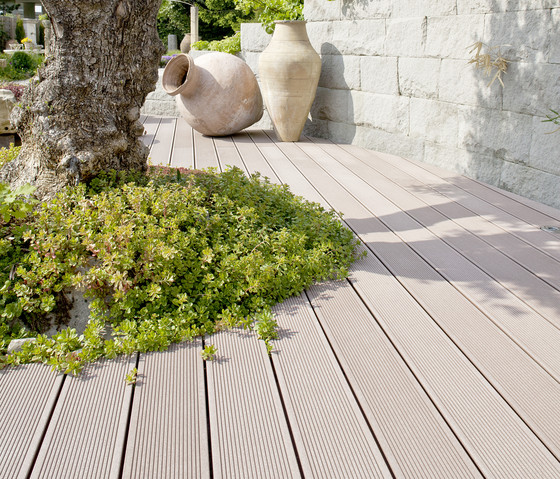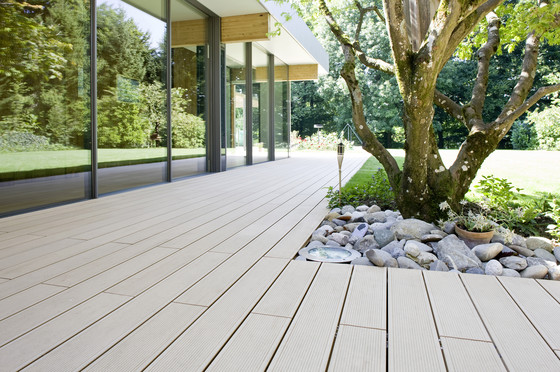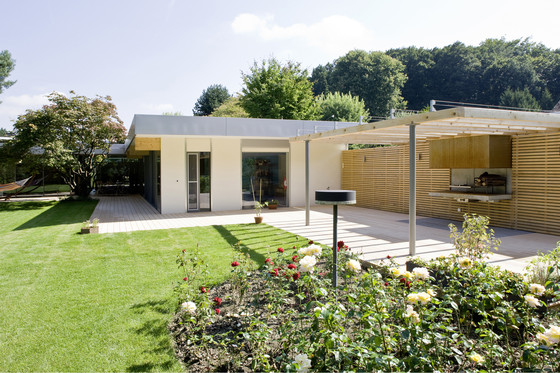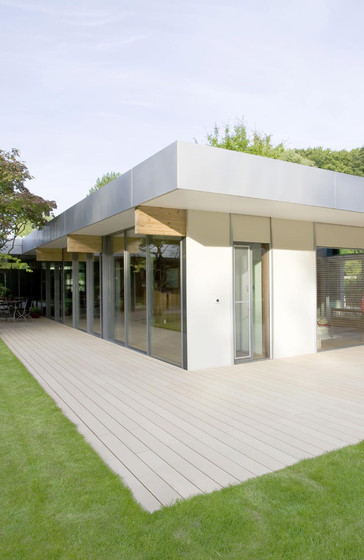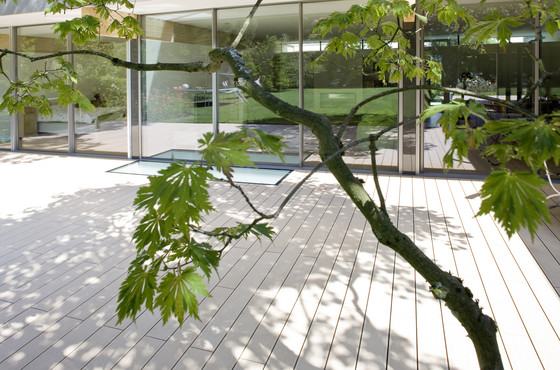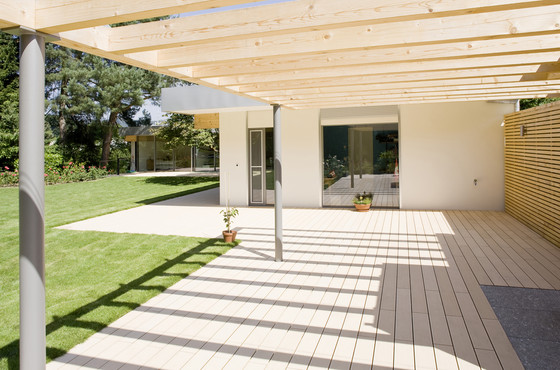 Concept
RELAZZO – THE TERRACE SYSTEM FROM REHAU

The terrace is becoming increasingly important as a design element. Conventional materials are giving way to innovative materials.

REHAU is setting new standards in quality with the Relazzo terrace system made from the WPC composite material RAUWOOD.

HIGH-QUALITY DESIGN
Whether modern and functional or classically elegant – Relazzo lends every terrace an individual touch.

Thanks to an extensive range of colors and decors, an attractive look and feel to the surface combined with numerous types of installation, you have almost unlimited possibilities for putting every terrace in the spotlight.

Klaus Würschinger, Architect WEBER WÜRSCHINGER: "Relazzo from REHAU brings a new dimension to the design of terraces. The elegance and touch of the material convinced me from the beginning. Relazzo unites all the requirements of a modern, high quality terrace profile: long lasting, resistant, versatile and absolutely easy to assemble and care for. The innovative WPC composite materials which ideally combine the advantages of wood and polymer materials hold the future in their hands."

AWARD-WINNING QUALITY
Apart from its design quality the Relazzo WPC decking system also scores points for its qualitative properties which were awarded the VHI seal of approval from the Qualitätsgemeinschaft Holzwerkstoffe e.V. (Timber Product Quality Association).
This seal of approval first of all establishes the unique quality features of decking profiles, and recognises products which meet the highest requirements in terms of ecological and material properties.
Therefore decking systems which are allowed to bear the seal of approval must be harmless to health and technically safe; in addition to this the mechanical properties of products that have the seal of approval – such as breaking load resistance, skid resistance or thermal expansion – are subject to regular testing by an independent, external institute.
Relazzo scores points in particular because of its extremely low water absorption and resulting higher resistance to wood destroying fungi, and therefore clearly plays a pioneering role in terms of durability and weathering resistance – but also in the matter of colour fastness.

What really counts:

Design and feeling
Attractive colours and high quality surfaces for a perfect barefoot feeling and the certainty that it will last for years.

Long life and environment
Lasting pleasure with minimum care; no cracking, no splintering – and all in the form of an ecologically sustainable solution.

Installation and maintenance
This system ensures quick installation and disassembly and reassembly without destruction.
There is no need for time consuming painting, varnishing and sanding.