VIENNA DESIGN WEEK 2017: 29.9. – 8.10.2017
Text by Vienna Design Week
Vienna, Austria
11.09.17
VIENNA DESIGN WEEK is Austria's largest design festival. After the 10th anniversary last year the festival now celebrates its 11th edition. VIENNA DESIGN WEEK defines design as an essential part of the cultural production. The festival shows that design shapes our material culture, our every-day life and our world as consumers. Simultaneously, it influences our lifestyles and most fundamentally our aesthetic senses and judgements. In autumn we are therefore looking forward to a great number of different events throughout Vienna. There will be new, surprising and ground-breaking aspects to be discovered in our product culture. A first programme preview promises an exciting festival edition 2017.
WORK IN PROGRESS: EVOLUTION MONDAY
Bene
Evolution – the organic transformation of our everyday work environment: experts from the fields of furniture production, design and architecture discuss the effects of social change, digitization, mobility, big data and co. on the different facets of our working lives. On show is the new Evolution Office concept by Bene as well as a major Muuto special exhibition. In addition, chief designer Christian Grossen and sales director Christian Ernemenn emphasise how design functions in the Danish firm. Finally, Bene awards the winners of the design competition PIXEL ART.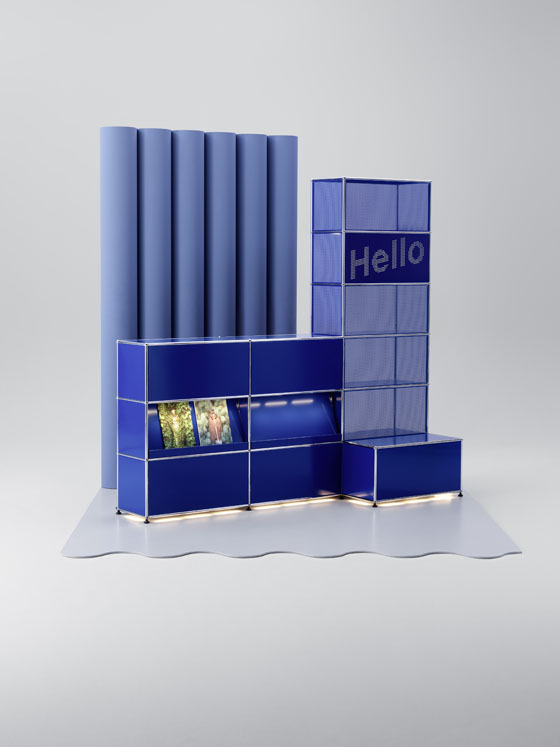 BE YOUR OWN DESIGNER AND MAKE IT YOURS! / USM ©️USM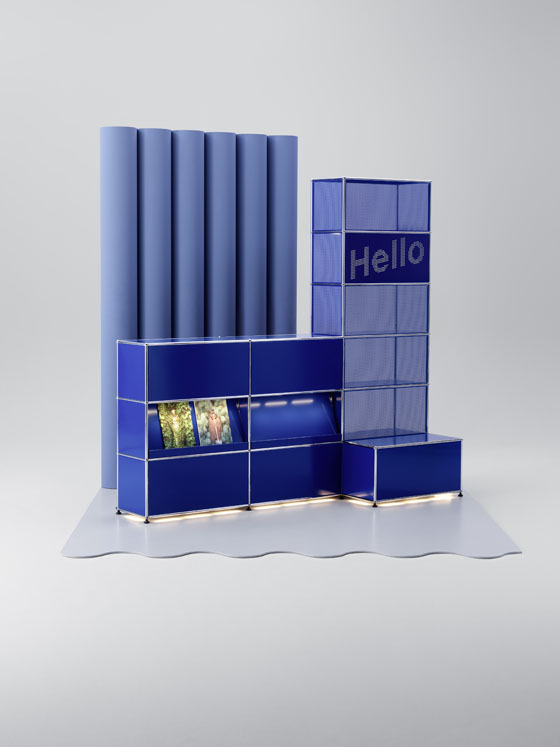 BE YOUR OWN DESIGNER AND MAKE IT YOURS! / USM ©️USM
×
BE YOUR OWN DESIGNER AND MAKE IT YOURS!
USM
Take something you like and turn it into something you love! The new online configurator of the Swiss furniture manufacturer USM makes it possible for you to assemble sideboard, shelves or other pieces of furniture with a few clicks and entirely according to your individual wishes. The first step defines structure and size. Then you configure doors, intermediate floors and drawers. Finally the object is dipped into your favorite color – and there you have it! To mark the launch of this wish-come-true furniture configurator, in summer 2017 USM, Immo KURIER and VIENNA DESIGN WEEK organized a design competition. The winning piece will be on show in the festival headquarters.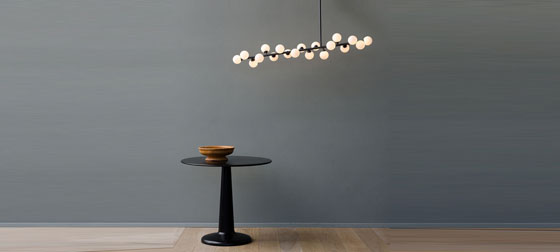 ATELIER ARETI: DESIGNING LIGHT / behan+thurm ©️Atelier Areti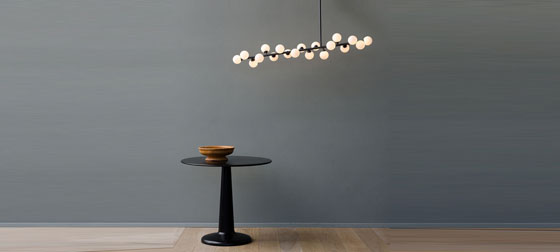 ATELIER ARETI: DESIGNING LIGHT / behan+thurm ©️Atelier Areti
×
ATELIER ARETI: DESIGNING LIGHT
behan+thurm
Aesthetic sensibility was laid in the cradle with the two sisters Guillane and Gwendolyn Kerschbaumer; design and art surrounded them already in their family homes in Innsbruck and Frankfurt – their mother was also a designer. Their common interest in elegant design remote from ephemeral trends still links the two sisters today. The fact that they have been designing and merchandising under the name of Atelier Areti since 2008 was not their intention, explains Gwendolyn Kerschbaumer. But more scope is offered to artistic freedom in lighting than in furniture and they would classify their works as closer to art than product design.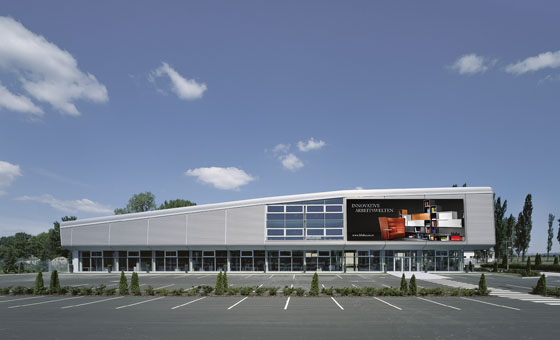 ROAD TO DESIGN AND GUIDED TOUR OF WORKS / Blaha Büromöbel ©️Blaha Büromöbel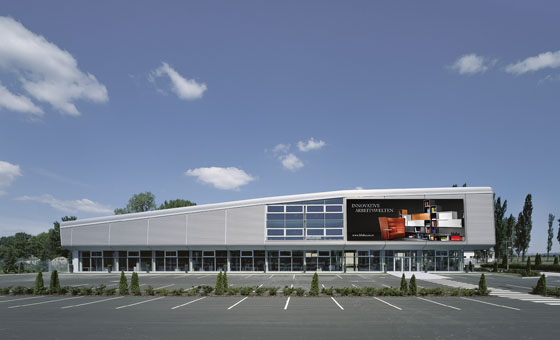 ROAD TO DESIGN AND GUIDED TOUR OF WORKS / Blaha Büromöbel ©️Blaha Büromöbel
×
ROAD TO DESIGN AND GUIDED TOUR OF WORKS
Blaha Büromöbel
The Road to Design in the Blaha Büro Ideen Zentrum (BIZ) presents the latest global trends surrounding the hot topics of office and creativity. The festival public discusses with experts, gains insight into pioneering solutions, and discovers not only the emotionalizing of the office space but also many internationally awarded products. Additionally, in guided tours of the works the visitors are initiated into secret production processes. Meanwhile the special theme of education & creativity is applied to the intelligent use of interactive whiteboards.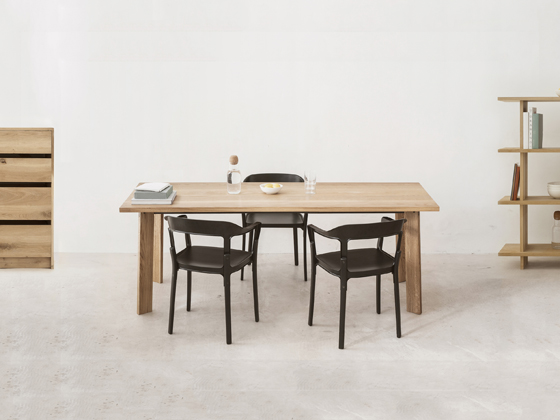 AESTHETICS = FUNCTION / STEININGER ©️STEININGER / Merten Riesner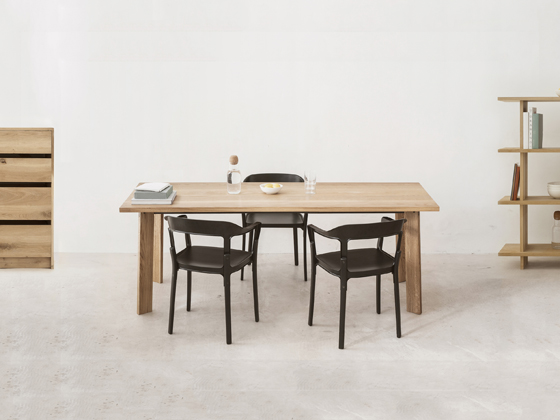 AESTHETICS = FUNCTION / STEININGER ©️STEININGER / Merten Riesner
×
AESTHETICS = FUNCTION
STEININGER
Reduction to the essentials. This is where we recognize the touch of STEININGER – timeless aesthetics, made for life. STEININGER makes made-to-measure projects for visions great and small: houses, freehold flats, lofts, villas, or business facilities – with a range including architecture, interior architecture, and design with masterpieces made by STEININGER. The kitchens form the core element among the designs created by Martin Steininger himself. Rock and sports stars, passionate gastronomes, and connoisseurs cook in STEININGER kitchens. The kitchens are made of concrete, stone, or aluminum: only eight millimeters thick, minimalist, monolithic, and "maybe no kitchen at all". For an innovative synthesis of the arts – in sync with all participants.
A CURATED ART SHOW. WHAT?
LAUFEN
A landscape of differently executed objects, formally autonomous, but forming a strong statement to the fascinating material ceramic. A CURATED ART SHOW. WHAT? – conceptualized by Beda Achermann – celebrates LAUFEN's 125. anniversary and documents the company's reference points, values, and milestones with sculptures ranging from abstract to figurative, handmade to digitally fabricated by artists, designers, and architects including Benjamin Dillenburger und Michael Hansmeyer, Flag, Stefano Giovannoni, Konstantin Grcic, Alfredo Häberli, Toan Nguyen, Nissen Wentzlaff, Atelier oï, Ludovica + Roberto Palomba, Patricia Urquiola, Peter Wirz and Studio Achermann.
THE RADO TRUE DESIGN EDITIONS 2017
Rado
The Swiss watch brand Rado got together with leading names from the world of design (among them Oskar Zięta und BIG-GAME) – with resounding success. As part of VIENNA DESIGN WEEK the brand is presenting an exclusive series of chronometers in limited editions, for which the famous designers each left their own individual stamp on the popular Rado True. One that stands out especially is the Rado True Stratum created in collaboration with the leading Austrian designer Rainer Mutsch. He had extraordinary success in retaining the unmistakable style of Rado yet simultaneously endowing the created object with an extremely unique, individual character. During the festival week the design models will be on display in the Rado boutique and in the festival headquarters.

To strike up the start of VIENNA DESIGN WEEK Rado reveals the winner of the Rado Star Prize Austria 2017 Design Contest. From January to August upcoming Austrian talents were invited to showcase themselves with installations in the shop window of the Rado boutique. The most innovative design project now receives 5,000 euros as prize money and can dazzle the town during the Festival week in the Rado boutique in Vienna.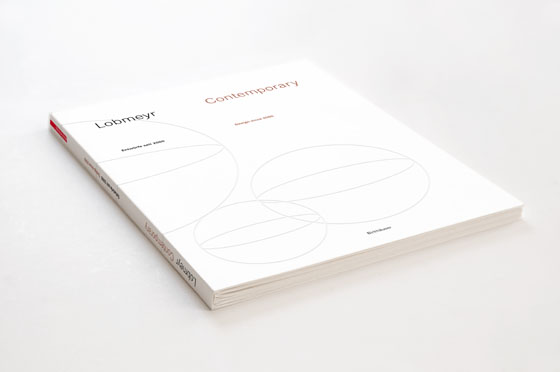 LOBMEYR CONTEMPORARY: DESIGN SINCE 2000 / J. & L. Lobmeyr ©️J. & L. Lobmeyr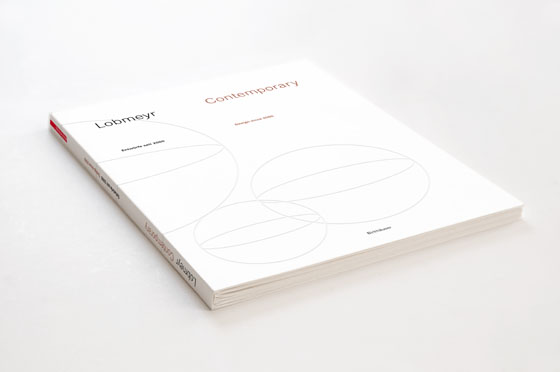 LOBMEYR CONTEMPORARY: DESIGN SINCE 2000 / J. & L. Lobmeyr ©️J. & L. Lobmeyr
×
LOBMEYR CONTEMPORARY: DESIGN SINCE 2000
J. & L. Lobmeyr
After more than a hundred new designs it's time to take stock. Andreas, Leonid and Johannes Rath who in the sixth generation head the firm of J. & L. Lobmeyr established since 1823, are presenting an exhibition and a book published by Birkhäuser on the first phase of their creative period. The book is a bibliophile testimony to an extraordinary product portfolio and provides an inside view of current developments. Many projects are closely linked to VIENNA DESIGN WEEK, some of the designers who were unknowns at the start are stars today.
Please find further information about VIENNA DESIGN WEEK and the festival programme 2017 here: www.viennadesignweek.at