Das Gesamtwerk Band 4 (The complete projects Volume 4)
From being known only to insiders Herzog & de Meuron have become megastars, and their awards include the 2001 Pritzker Preis and the 2007 Praemium Imperiale. Volume 4 of their complete work has now been published and covers the years 1997 to 2001, in other words projects Nos. 155 to 205, which include 4 x Prada, Schaulager Basle and the Allianz Arena.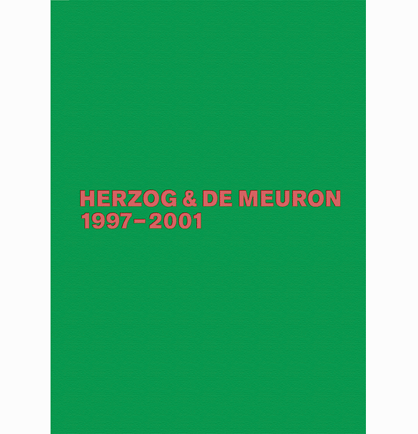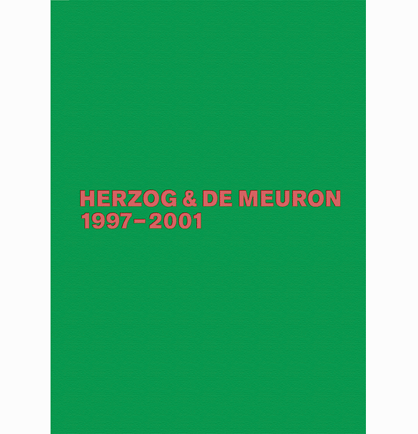 Cover
×
The book of course contains impressive large-format glossy photos, but a significantly more important component is the description of the design process itself, backed up by highly personal commentaries and details of the conceptual work showing studies, experiments and tests.
To quote Jacques Herzog: "We look for materials which are as breathtakingly beautiful as the cherry blossom in Japan, as dense and compact as the rock formations of the Alps or as mysterious and unfathomable as the surface of the oceans. We look for materials which are as intelligent, versatile and complex as natural phenomena, in other words materials which don't just appeal to the eyes of the astounded art critic, but are also really efficient and appeal to all our senses – not just vision but also hearing, smell, taste and touch."
Amazingly or perhaps revealingly, Herzog & de Meuron don't rely on computer software but prefer the concrete process, with sketches and models made of pasteboard, wire, Styrodur and Plexiglas – in other words models, models, models, which then seamlessly merge into numerous photos of building sites. Full-page aerial photographs display the relationship between the individual building and its location in terms of urban planning and the landscape. The drawings in the appendix mainly consist of layouts and cross sections, all of them simple black and white line drawings, highly precise and in each case indicating the scale.
To quote Jacques Herzog once more: "In its physical and central diversity architecture can only survive as architecture, and not as a vehicle for some ideology or other."

Facts
Author: Gerhard Mack, Herzog & de Meuron
352 pages, 1500 illustrations, 500 b/w illustrations
Format 24 x 33.0 cm, bound in linen
Birkhäuser Verlag Basle Boston Berlin 2009
Publisher's recommended price: 119.00 EUR
Language: German
ISBN: 978-3-7643-8639-9

This Birkhäuser volume received an award in this year's "Switzerland's most beautiful books - 2008" competition organised by the Federal Ministry of Culture. Of the 395 publications submitted 32 titles were selected for awards, which will be presented on 13 June 2009 on the occasion of the opening of the "Switzerland's most beautiful books - 2008" exhibition at Zurich's Museum for Design.