Stockholm Furniture & Light Fair the world's largest meeting place for Scandinavian design
Text by Stockholm Furniture Fair
Stockholm, Sweden
09.01.17
Stockholm Furniture & Light Fair kicks off on February 7-11 2017. Visitors from all over the world will come to Stockholmsmässan to see the latest trends in furniture and lighting and more than 80 design events will also be held throughout the entire city as part of Stockholm Design Week.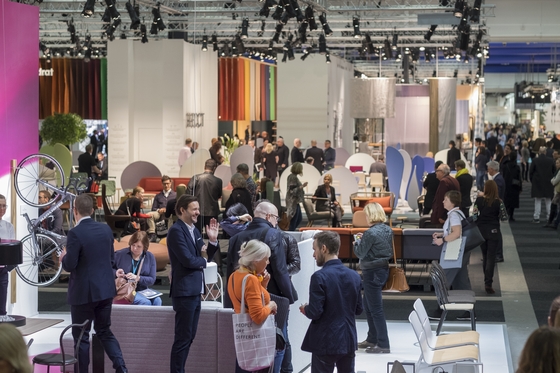 "This is the furniture nerd's Woodstock and one of the year's most important events for us…." Johan Lindau, Blå Station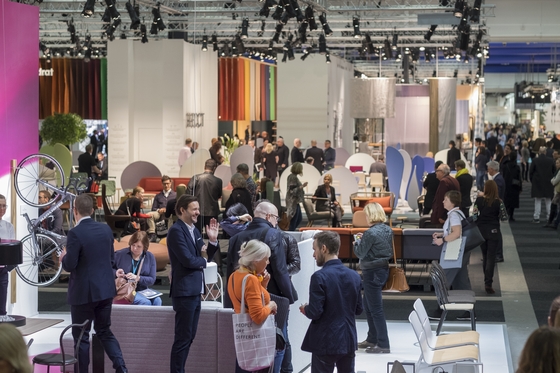 "This is the furniture nerd's Woodstock and one of the year's most important events for us…." Johan Lindau, Blå Station
×
Every year, Stockholm Furniture & Light Fair draws approximately 40,000 visitors of which around 10,000 are foreign buyers, architects, designers and journalists from more than 60 countries. About 700 companies, including 300 international companies, set up exhibitions in Stockholmsmässan's 70,000 sqm. Around 80 percent of the exhibiting companies come from Scandinavia.

Here are some highlights for 2017:

Guest of Honour 2017 - Jaime Hayon
Every year Stockholm Furniture & Light Fair invites a highly acclaimed international designer or design studio to create an installation in Stockholmsmässan's entrance hall. This time the assignment has gone to Spanish artist and designer Jaime Hayon, known for his playful expression and versatile production.
Design Bar 2017 - On Everybody's Lips
The Design Bar, which is a cross between an exhibition and a top-class restaurant, is being created this year by Note Design Studio. Using the concept Sulla bocca di tutti, which means "on everybody's lips", the goal is to create a wonderful, inspirational and generous experience. Isabella Morrone, head chef at Mother in Stockholm, created the menu.
Trend Exhibition 2017/18
Contrasts is the underlying theme for and name of the Trend Exhibition 2017/18, which has been created by stylist Lotta Agaton. The exhibition will offer contrasts in materials and furniture as well as surprising combinations.
Welcome to Woodland
The exhibition presents a broad selection of innovative architecture and discusses different aspects of wooden architecture and design. Welcome to Woodland illustrates the work through short videos, presented in a "forest glade" created by beautiful, rounded and bent banisters. The exhibition is a collaboration between Architects Sweden, the Swedish Institute, C&D Joinery, White Architects and Stockholm Furniture & Light Fair.
Greenhouse
Greenhouse is Stockholm Furniture & Light Fair's hall for promising, young designers.
The design studio Form Us With Love was commissioned to design a concept for the strategic development of Greenhouse. Together with students from Berghs School of Communication, they developed an activity that involves a one-year mentorship program. On display in the hall is also the premiere of the Young Swedish Design traveling exhibition, which is arranged by Svensk Form in collaboration with IKEA and Stockholm Furniture & Light Fair
Stockholm Design & Architecture Talks
Sustainability Thinking is the theme of Stockholm Design & Architecture Talks, the fair's own forum for knowledge and discussions within the area of design and architecture. Guests such as Dorte Mandrup, Jaime Hayon, Werner Aisslinger and Universal Design Studios will hold lectures and be interviewed on stage.

Editors' Choice Award
Stockholm Furniture & Light Fair's award - Editors' Choice - will be handed out for the second consecutive year. The jury consists of Editors-in-Chief from several of Europe's most important design forums. The award contains three categories: Rising Star, Best Stand and Best Product. The 2017 jury consists of Marcus Fairs, Dezeen, Robert Thiemann, Frame magazine, Chantal Hamaide, Intramuros and Costas Voyatzis, Yatzer. The winners' statue was designed by Swedish designer Lisa Hilland. The winners will be announced at Stockholm Design & Architecture Talks on Wednesday, February 8 at 3:00 PM.

Light Shop
At Light Shop, visitors can purchase a trendy table lamp or an innovative light chain in the Fair's first pop-up shop. The shop will include new products for 2017 from not only both established lighting companies and new, young designers but also Jaime Hayon, this year's Guest of Honour. Light Shop is open during the Fair's regular opening hours and is a collaboration with Trendstefan and his team behind Trends&Friends.
Opening Hours: Tuesday - Friday 9:00 a.m. – 6:00 p.m., Saturday 10:00 a.m. – 5:00 p.m. The public is also welcome on Saturday, February 11.
Updated information about the events arranged in Stockholm during Week 6 can be found at