Designing Waves: Minotti's 2019 Hospitality Vision
Brand story by James Wormald
United Kingdom
Minotti's virtual tour video for a fictional 'Waves Resort' showcases countless sample scenarios to exemplify the eternal compositional hospitality potential of the 2019 Collection.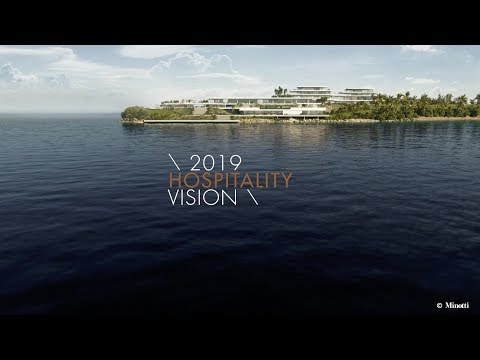 The full Waves Resort video features Minotti's entire 2019 graduate class, cast in all its major roles. With extravagant and exotic sets and locations, the young Minotti players really bring the 5-star destination to life
The Waves Resort is a five-star destination set amongst the lush vegetation of a tropical seafront. But this isn't a marketing pitch from the latest insta-holiday location. In fact, Waves Resort doesn't even exist. Instead, it's the result of Minotti's 2019 Hospitality Vision project conceived to celebrate the brand's ever-evolving design concept, interpreted each year in a distinctive way.

'Filmed' as a virtual tour and conceived by Minotti Studio, the creative department at Minotti HQ, Waves Resort offers designers and enthusiasts the opportunity to discover new products from the 2019 Collection in a natural setting. With an infinite number of combinations and compositions possible, the VR tour provides helpful suggestions for multiple contexts, both indoor and outdoor, in hospitality environments.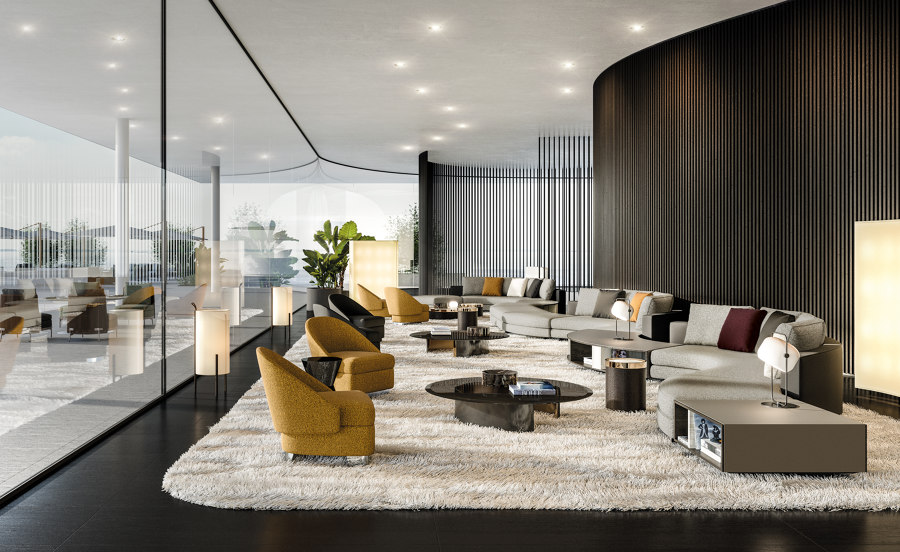 The film delights in suggesting complementary product combinations, such as in the lounge area (bottom), where the compositional freedom of Daniels creates an undulating form that mimics waves outside the ceiling-height window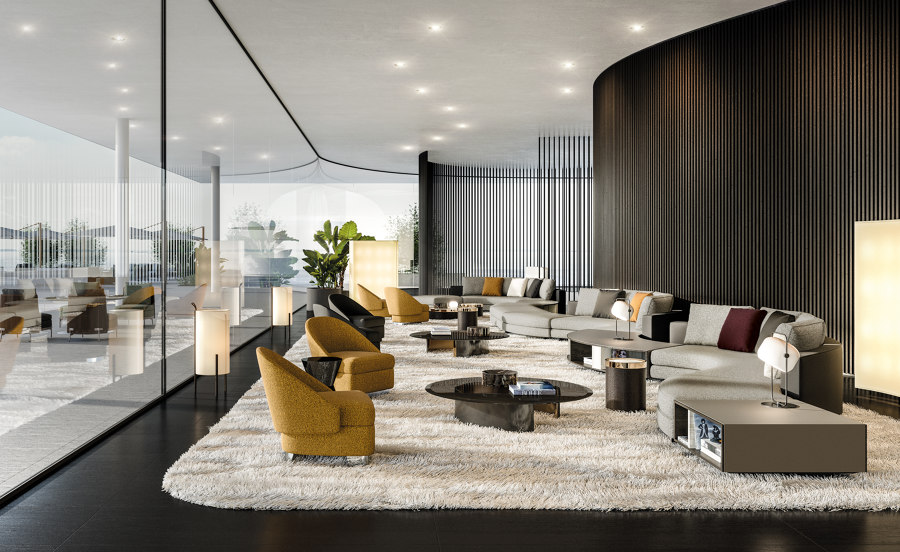 The film delights in suggesting complementary product combinations, such as in the lounge area (bottom), where the compositional freedom of Daniels creates an undulating form that mimics waves outside the ceiling-height window
×
The immersive experience begins with arrival by yacht, featuring both Tape and Quadrado seating ranges decking all three levels of the stern. We then enjoy floating views of the resort's rounded-corner infinity pool with accompanying Quadrado daybed and armchairs before heading straight for the sunlit terrace and relaxing Tape seating. A short lunch is accompanied by the Tape dining chair and Quadrado dining table, then followed by a trip downstairs.

There's a chance to relax before dinner with either the Daniels, Lawson or West seating systems in the lounge bar, in numerous individual compositions, before the quickly-receding light signals a visit to the gourmet restaurant and the Shelley lounge chair. Well-fed and possibly jet-lagged we retire to our spacious private suite, again featuring the Daniels (combined with Amber sideboards system), Lawson and West seating systems, only this time in a smaller, more private arrangement.

As the film fades on the evening of our first night at Waves Resort, just one question remains. 'When can I come again?'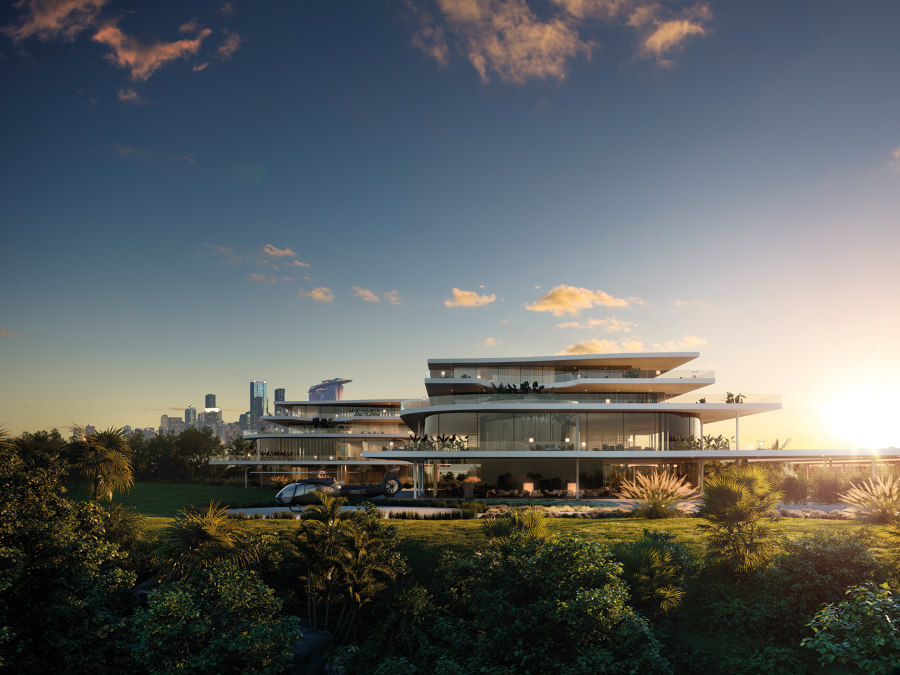 Waves Resort's expansive bar and lounge area is lit by floor-to-ceiling windows and an impressive circular skylight. Embracing the space with warm, natural light allows its multiple manifestations to be fully experienced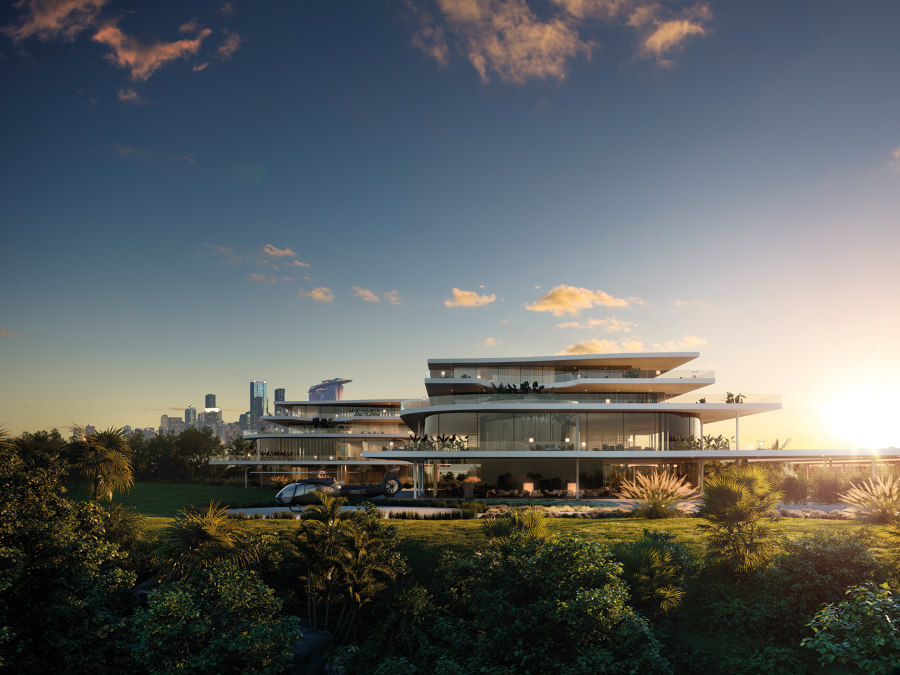 Waves Resort's expansive bar and lounge area is lit by floor-to-ceiling windows and an impressive circular skylight. Embracing the space with warm, natural light allows its multiple manifestations to be fully experienced
×