Text by Frame Publishers
Netherlands
27.08.13
Helmut Link explains how Interstuhl is adapting its office furniture to meet the needs of tomorrow's working environments.
In 2003, authors and workplace-design experts Jeremy Myerson and Philip Ross published The 21st Century Office, a book in which they posited the notion that new ways of working would be led by four archetypes. The Narrative Office, they explained, was all about brand differentiation. It was a space designed to bring the company's story alive to visitors and employees alike – a brilliant example might be Zaha Hadid's BMW Building in Leipzig, which mixes factory and office space in a single building. The key to the Nodal Office, they wrote, was its range of flexible spaces, refining and improving on the existing (but often unpopular) hot-desking model to create an engaging base for a mobile workforce. Meanwhile, the Neighbourly Office – driven by the metaphor of a club or multicultural city – was favoured largely by flashy advertising agencies. Finally, the Nomadic Office represented a complete break from the traditional idea of the workplace. Instead, people would work in transport hubs, such as service stations and airports.
At the time, this quartet of strands seemed hugely plausible but, by the same token, hardly corresponded with the bland interiors the majority of people were forced to work in. A decade on, things are being to change. The office – a concept that is barely a century old – is being refashioned, partly by widespread use of technology but also by economic necessity.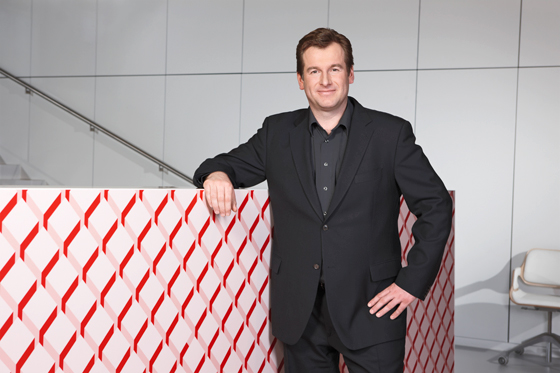 Interstuhl's managing director of sales, Helmut Link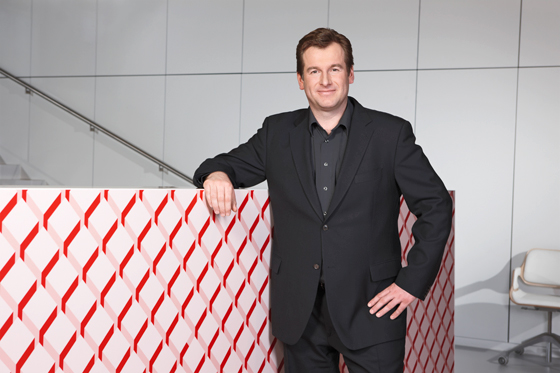 Interstuhl's managing director of sales, Helmut Link
×
Ubiquitous high-speed broadband and mobile devices are genuinely transforming our working patterns, says Helmut Link, managing director of sales at office-furniture company Interstuhl: 'Years ago similar technology existed, but people didn't really work with it. Now the vast majority of office workers know how to use it and are ready to do so. Culturally, big companies are changing, too. They realize you don't have to clock in and be at the office from nine to five. More and more firms are setting targets for their employees and accepting that work can be done away from the office.' Perhaps not surprisingly, age is proving to be a catalyst in this profound shift of attitude. 'A lot of highly qualified young workers are arriving in the office world, and they seek totally different things from what we had ten or 15 years ago,' says Link. 'They grew up as digital natives. A company that doesn't reflect such changes won't attract these people.'
The desire for increased flexibility has only been enhanced by the economic crisis. Employers are less inclined to tolerate wasted space and more likely to hire workers on short-term contracts to keep running costs down – it seems a job for life and guaranteed pension are luxuries afforded only to baby-boomers. As writers Kerstin Zumstein and Helen Parton point out in their recent book, Total Office Design, 'We have reached a state of effective pragmatism, where architects make sure every element of the modern office works as hard as the staff do.' So, for instance, the reception area doubles as a meeting space. 'Flexible working has evolved to meet the need for greater staff capacity in a decreasing floor plate,' they conclude.
Replacing defunct terms like 'hot desking' and 'hotelling', the key buzzword in contemporary offices is 'collaboration'. Designers are creating a range of environments for different kinds of activities, from secluded high-concentration pods to boardrooms to areas for more informal gatherings. And, naturally enough, office furniture is adapting to these new needs. 'I believe that you need more and different kinds of seating,' says Link. 'From cosy styles to seating/standing solutions for people who are meeting for a short time. I think short meetings will become standard. They will be part of the office culture. And in between you need more flexible task chairs.'
It's important, however, not to think of these new, rather relaxed-looking areas as in some way unrelated to business. As Zumstein and Parton confirm: 'Workplace design will never fully return to that work and play concept of the 1990s.' And as Link points out: 'You're still working. I don't believe in that trend of making your office your home. Of course, you have zones that inspire different ideas and that have different functions, like creative rooms and negotiation rooms. And you have cosier rooms as well, but you're still working, and I think office furniture should reflect this.'
EVERYis1
Office Chair
If several products recently launched by Interstuhl deal expressly with cutting-edge thinking around the workplace, then EVERYis1 sets out to show that the company is capable of manufacturing quality task chairs for the affordable end of the market. The chair has adjustable armrests and a synchronous mechanism featuring automatic weight adjustment. It comes in a variety of fabric finishes and has a mesh backrest made from TECview, a material woven from a combination of polyester and elastane. Intelligently designed by idaid, Sven von Boetticher, this hugely democratic office chair is available with a five-star base or as a cantilever model.
KINETICis5
Mobile Pieces
Interstuhl's Helmut Link believes that short, snappy meetings will become increasingly common in the modern office, and in many respects the company's KINETICis5 proves his point. With a pared-back aesthetic by Phoenix Design, this family of furniture includes a standing aid, laptop table, bistro table and bar stool, all of which have been created to sit comfortably in the 'third space' – the area between meeting room and personal workstation that has always been vital to good office communication. KINETICis5 is available in a selection of colours and finishes. Interstuhl also sees the range as a useful tool in environments such as trade shows, banks and hotel lobbies.
NESTYis3
Flexible Table
NESTYis3 is a table created with the new, more flexible workplace firmly in mind. Designed by Justus Kolberg, it can be configured in a variety of ways – ranging in widths of 1200 to 2000 mm and depths of 500 to 1000 mm – to suit numerous applications. NESTYis3 can be fitted with a cable channel for sockets and connector panels. The tabletop, which comes in a range of colours, tips up without fuss, while large casters make the product simple to manoeuvre. The steel frame, with its organic, almost root-shaped legs, is available in four finishes: black, silver, white and chrome-plated.
VINTAGEis5
Conference Chair
While a number of office functions are undoubtedly changing, there is still a need for furniture that performs traditional tasks. Designed without frills by Volker Eysing, the VINTAGEis5 conference chair is suitable for virtually any corporate culture. It comes in a cantilever or conference model, in two heights, and with two stitching designs. Thanks to upholstery around the plastic seat shell, the chair fits into a cutting-edge contemporary space or a more classic environment, giving users further aesthetic options. Perhaps more important is the ergonomic excellence of a chair that does not look over-engineered. And it still manages to be very reasonably priced.
Interstuhl
Website interstuhl.de
Location Baden-Württemberg, Meßstetten-Tieringen, Germany
Established 1961
Annual turnover €117 million (2011)
Area of distribution Europe, USA, Middle East, South America
Market sector Office furniture
Most important market Germany
Bestselling products Silver, AirPad, Hero, Goal
Best-known products Silver, AirPad, Xantos
Collaborating designers Emilio Ambasz, Hadi Teherani, Hans-Ullrich Bitsch, Eckhard Hansen, Gerhard Reichert, Reiner Moll, Peter Wolf, Phoenix Design, Andreas Krob, Joachim Brüske, Christine Lüdeke, Thomas Starczewski, Hans-Georg Piorek, Andreas Struppler