Perfectly imperfect: MANUFAKT
Brand story by Das Ideale Heim Magazin für Architektur, Design und Wohnkultur
Schlieren, Switzerland
When it comes to the balancing act between preserving traditions and developing new visions, MANUFAKT is a maestro.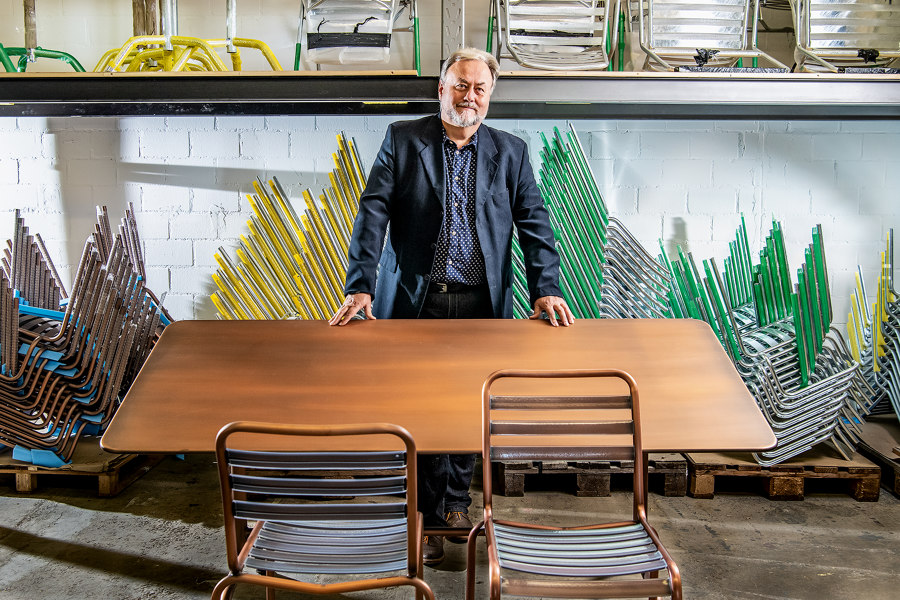 Rainer Hesselbarth: With respect and vision, he breathes new life into the Bättig classics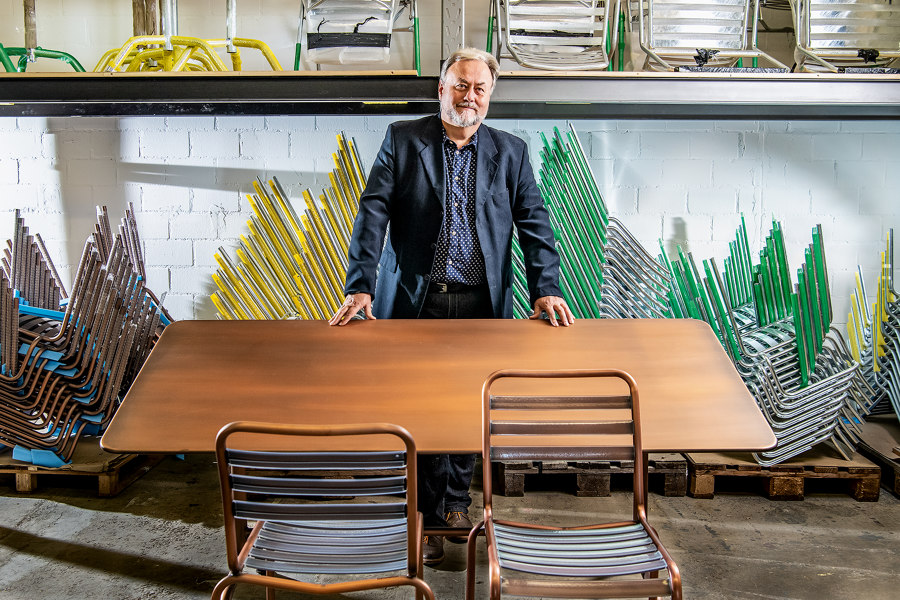 Rainer Hesselbarth: With respect and vision, he breathes new life into the Bättig classics
×
Rainer Hesselbarth releases the catch, takes hold of the backrest and seat and pushes both into a lower position: in an instant, the klikklak is transformed from a chair into a lounge chair with armrests. The two-in-one function seems entirely logical – and the design of this latest piece of seating furniture, created in collaboration with designers Gabriela Vetsch and André Riemens, looks perfectly at home among the Bättig classics that manufakt has continued to produce since it took over Bättig Stahlrohr AG in 2006.

Like all of the 15 new models developed so far – which range from a rocking chair to sledges and a child's chair – klikklak looks as if it could have been created by Josef Bättig, the founder of the firm whose garden furniture products went on to become icons of Swiss furniture design.
Preserving the Bättig legacy is a responsibility that Rainer Hesselbarth approaches with a great deal of respect – and just as much vision. Like the Bättigs, who produced not just tubular steel furniture but safes, motorbike sidecars and all sorts of bike trailers as well, Hesselbarth too is a maker, developer and craftsman. Height-adjustable Bättig tables? Extremely complex, but not impossible. Even as a youngster, Hesselbarth was already keen on woodworking and collecting antique furniture. Because demand was high and supply low, he began making cast iron table bases; later on he added tabletops to his portfolio and started dealing in seating and other furniture.

With his company Anteprima Concept AG, he has been implementing contract projects in the food service, hotel and public sectors for around 20 years. Eventually, the takeover of Bättig prompted him to found his own label, manufakt. At its core and heart is "imperfection", craftsmanship: welding, bending, grinding, painting, powder coating, casting.
With the launch of new versions of the original Bättig models No. 7 and No. 10, finished with copper and brass and featuring transparent slats and spaghetti strings, manufakt demonstrates a keen instinct for contemporary trends – and once again proves its mastery of welding old and new together.
Photo: manufakt; Marion Nitsch
manufakt
Länggstrasse 15
CH-8308 Illnau
Tel. +41 (0)44 933 60 24
info@manufakt.ch