Key facts
Product:

Sitagprime Conference table

Family:

Sitagprime

Manufacturer:

Sitag >

Designer:

Architonic ID:

1168745

Country:

Switzerland

Launched:

2007
Manufacturer groups :

Groups:
Product description
Square conference table with anodized aluminium central pillar, powder-coated black base plate
Ambient images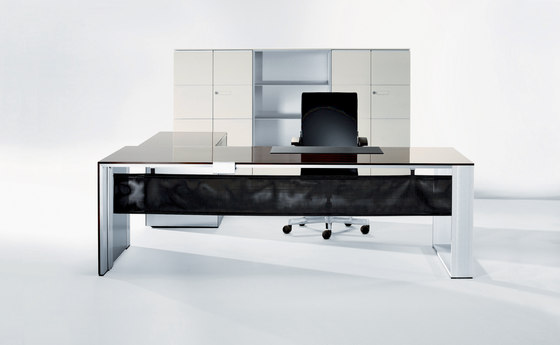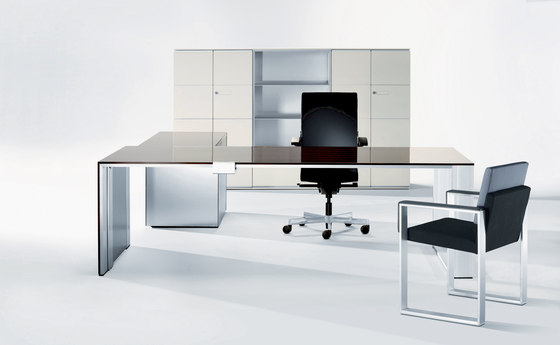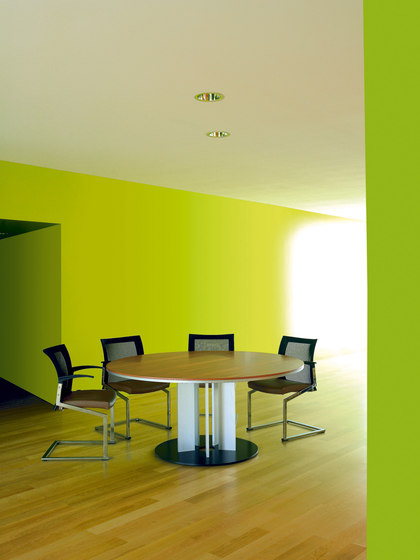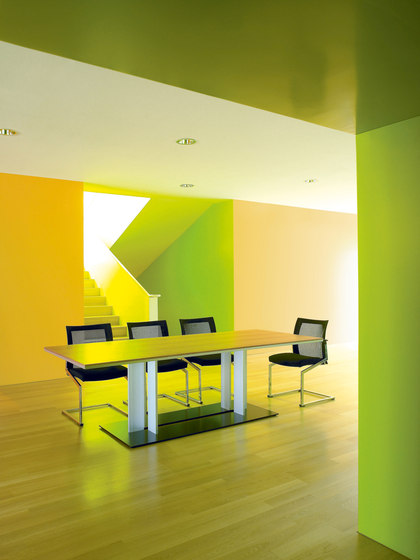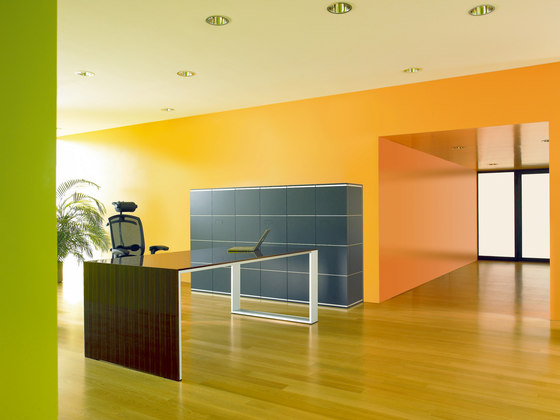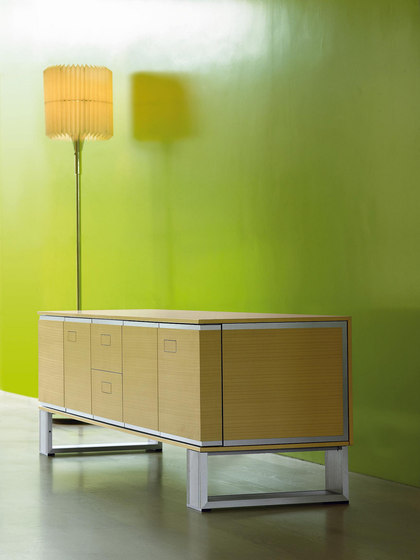 Concept
The SITAGPRIME line stands out for its high-grade material, unique design and superior quality. Light-weight materials of aluminum and wood blend in perfect harmony. A desk of exclusive design, elegant table-level storage unit, functional drawer pedestals and a practical storage system help set the stage for just the right work atmosphere.
 
No need to choose between warm or cool office furniture, based on wood or aluminium. With SITAGPRIME, these two high quality materials are combined in an original use of forms, coming together in a perfect harmony of elegant ease and emphatic clean lines.
 
SITAGPRIME excels through a full line-up of carefully designed features: Angled doors with hinged handles flush with the panel is one example of how a balance is achieved between functionality and design, providing the perfect visual styling for modern executive offices. This executive atmosphere is underlined by the spacious dimensions of the workplace itself and by expandable storage systems.
A new addition to the SITAGPRIME range of work tables is the socalled technical table. It can be used to store printers and other hardware components as well as office computers. Computer, printer and wiring are completely hidden away in the base of the table.

The exclusive style can also be seen in the SITAGPRIME conference and meeting tables. The high quality tables with symmetrical frames on fine bases that come with rectangular, square or round table tops, as required, provide an excellent work surface for meetings so that the daily business can be work surface for meetings so that the daily business can be dealt with efficiently in a relaxed atmosphere. The elegant design of the tables also provides plenty of leg room.