Special Newsletter LIGHT+BUILDING 2014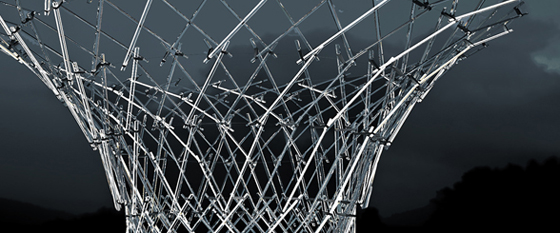 Let there be light! (And building)
Welcome to the Architonic Special Newsletter for Light+Building, the world's leading trade fair for architecture and technology. For six days from 30 March, you'll find 2,300 international exhibitors presenting the latest innovations in lighting and building-services technology at Messe Frankfurt, with light and health, and of course energy efficiency, as key themes.
This year, Hall 6.2 joins the overall exhibition space, in response to the ever-growing demand for LED solutions.
Architonic will, as always, be there. Come and visit us at our Concept Space – Hall 1.2, H20.
So what's in this newsletter, you ask? Here's a brief overview:
Architonic Guide Light+Building 2014
Light+Building's Main Theme: light and health
Complementary Programme at Light+Building
New EU regulation on declaring the energy efficiency of light products
The Light Fantastic: Architonic Disco in Frankfurt
Lighten up!
The Architonic Team
Zurich | Milan | Barcelona | Berlin | Cologne | Copenhagen | Stockholm | London | New York
Follow Architonic on:
Facebook | Twitter | Google+ | LinkedIn | Pinterest


Architonic Guide Light+Building 2014
These are busy times. Which is why it's never been more important to tackle your professional research efficiently. That includes fair visits.
For Light+Building 2014, we've once again published our always-popular Architonic Guide, allowing you to optimise your critical pre-fair planning, which in turns means a more effective use of your time when you're on the ground in Frankfurt.
The premium-segment manufacturers featured are a selection based on our editorial decision, providing you with an indispensable business tool.
But don't just take our word for it. Download it now!


SPLYT by Reggiani - Design by LAPD
System of projectors for interiors created to meet the specific demand for high performance (up to 2880 lm) Wall Washer optics, very narrow beams (< 6°) and an optical compartment thickness of only 40 mm, SPLYT is the latest product of Reggiani's partnership with leading British Lighting Designers, LAPD Consultants.
The system offers semi-recessed, track-mounted, surface-mounted and wall-mounted installation, so the luminaires can be adapted to specific design needs. 
The design is in keeping with the geometric canons of the latest Reggiani luminaires, inspired by pure forms around which the design concept is created, fully functional in terms of the desired luminance and the application for which the product has been conceived.
Come and visit us at Light&Building 2014, Hall 3.0 Stand E81.


Light+Building 2014 main theme: light and health
'Light and health' is one of the main themes at the forthcoming Light+Building. In addition to LED / OLED lamps and innovative new lighting technology, international manufacturers will be showing systems for the intelligent control of lighting that provide the very basis for dynamic lighting attuned the needs of people.
Complementary programme at Light+Building
Concurrent with the extensive range of products being shown by around 2,300 exhibitors, the multi-faceted complementary programme gives participants an opportunity to exchange information. The motto of this year's complementary programme is: 'Explore Technology for Life – the best energy is energy that isn't consumed'.
'Smart Powered Building' special show
The 'Smart Powered Building – Your Building in the Smart Grid' special show focuses on intelligent networked buildings and, therefore, on the interaction of individual components in the smart grid – with the emphasis on commercial buildings. Real installations in live operation demonstrate how networked buildings generate, store, distribute and use energy. Organised by Messe Frankfurt with the support of the German Association of the Electrical and Electronics Industry (Zentralverband Elektrotechnik- und Elektronikindustrie e.V. – ZVEI), the exhibition also provides extremely vivid examples of the products and solutions from the house and building automation and electrical engineering product segments.
Building Performance
The Building Performance seminars and lectures give trade visitors the chance to gather information and enter into dialogues about lighting and integrated building-services technology. In their lectures, renowned experts from home and abroad spotlight the latest developments in the subjects covered by Light+Building. The Light Forum takes up various issues of lighting design and offers a tour with its focus on 'light and health'. 
Trend Forum 2014 – the home trends for the coming season
A special attraction for architects, interior architects, the specialist trade and designers is the Trend Forum, which presents the home trends for 2014/15 exclusively at Light+Building. Located in the foyer between Halls 5.1 and 6.1, the Trend Forum visualises a variety of home scenarios and shows selected products as part of extraordinary room settings, each of which focuses on a different style, which are reflected in the home worlds. The Trend Forum is the work of renowned international trend bureau bora.herke.palmisano, Frankfurt am Main and Berlin. Four scenarios for the home showcase the consumer requirements of tomorrow:
"constructed space" – consistent, accented, logical
"unaffected scene" – sensual, poetic, restrained
"singular spot" – optimistic, surreal, original
"selected site" – hand-crafted, calm, harmonious 
For architects, planners and engineers
The Outlook Lounge is an exclusive setting where architects, planners and engineers can hold discussions and exchange ideas. The guided tours of the fair also start from the Lounge, which is situated in the foyer of hall 4.2.
Luminale – the lighting biennale during the fair
A cultural highlight during Light+Building is Luminale. Held concurrently with the fair, the lighting biennale in Frankfurt forms the evening programme for Light+Building visitors. The combination of trade fair and urban experience transforms Frankfurt and the Rhine-Main region into a unique lighting spectacle. With over 140,000 visitors in 2012, Luminale holds an international place as the biennale of light.
Design Plus powered by Light+Building
The competition is a collaboration between Messe Frankfurt and the German Design Council (Rat für Formgebung), the centre for design excellence in Germany.
The award-winning products of the exhibitors and students will be on show in a special exhibition at the 'Design Plus powered by Light+Building' area during Light+Building 2014, from 30 March to 4 April. The winners of the 'Best Of' labels will be honoured at an awards ceremony. Additionally, all award-winning products will be portrayed in a special magazine to be published at the beginning of the fair.
On the basis of the competition criteria – technology, ecology and design – an international jury of experts has now selected 36 products for the Design Plus Award, three of which have also been singled out for a 'Best Of' distinction: the water-protected Berker W.1 range made by Germany's Berker company, the Tweeter luminaire by Belgium manufacturer Delta Light and the Wireflow pendant luminaire by VIBIA from Spain.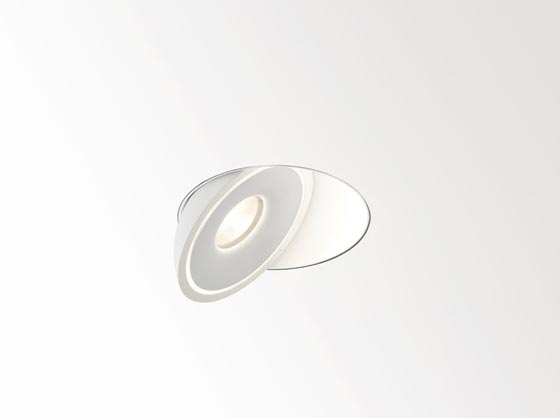 Tweeter luminaire by Delta Light


New EU regulation on declaring the energy efficiency of lighting products
As many of you will probably already know, the new EU Regulation 874 came into effect on 1 March 2013. This stipulates that, with regard to the commercial presentation of lighting products, information must be given as to their price, the lamps they use and their energy-efficiency category.
Due to the large number of product presentations across the digital media, a comprehensive solution is needed, something which Architonic is actively tackling on behalf of manufacturers and specialist retailers, who, until now, haven't addressed this.
In concrete terms, Architonic is reworking manufacturer information according to the new regulatory requirements and adding this, in a centralised manner, to the product presentations that are fed via the Architonic database (architonic.com, designboom.com, Architonic Virtual Showrooms, Architonic Apps, etc.).
In addition, Architonic will enable manufacturers and retailers to print out graphically generated EU labels that are mandatory for sales displays. At a later stage, manufacturers will also be able to integrate this configured content, if desired, via interfaces into their own websites.
By means of such measures, we hope, step by step, to offer the market a total solution, one that meets the needs of manufacturers and retailers in their dealings with the new regulation. 


Architonic Disco in Frankfurt during Light+Building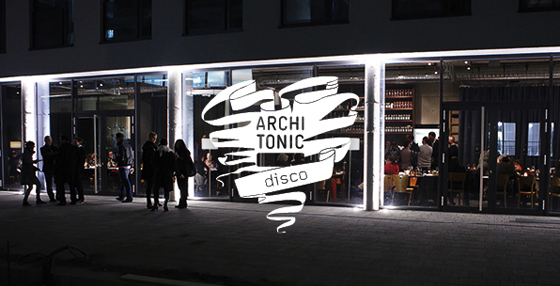 Stick the date in your diary now: Monday 31 March!
See the second day of the fair and the last day of the month out with a gin and tonic (tonic water once again courtesy of Gents) and some cool DJ-spun sounds at Margarete, Frankfurt's top restaurant on Braubachstrasse.
It's the perfect occasion to let your hair down after a hard day at the fair with colleagues, friends and friends-to-be, while sharing your impressions, as well as your business cards. Who said work and pleasure don't go together?
Pick up your invitation from the Architonic Concept Space at Light+Building – Hall 1.2, H20.

Architonic Disco with DJ Nico Lauda
Monday 31 March
9pm to 2am
Margarete
Braubachstrasse 18
60311 Frankfurt am Main
 


Copyright © 2014 Architonic AG, All rights reserved.

You are receiving this newsletter because you subscribed on www.architonic.com or granted permission at a fair or by e-mail. Sie erhalten diesen Newsletter, weil Sie ihn auf www.architonic.com abonniert haben, oder uns anderweitig hierzu Genehmigung erteilt haben.