Garth Roberts runs his product design studio, garth, from Milan, Berlin, and (sometimes) New York
There is a roughly 50-50 chance of meeting up with Garth Roberts in Milan. Like so many product designers nowadays Roberts darts from client meeting to seminar to fellowship with seeming disregard for international borders. Yet Roberts's peripatetic leanings run deeper than protocol. Currently he divides his time primarily between Berlin and Milan, and these homes mark the latest destinations in a career journey that spans continents.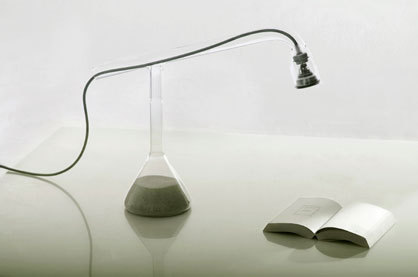 Just light by Garth Roberts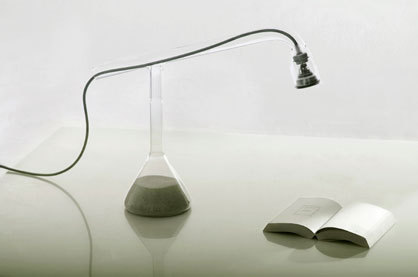 Just light by Garth Roberts
×
It began in Toronto, where the Canadian-born Roberts first went to work for Jonathan Crinion, the designer intimately linked to Knoll. By 2000 Roberts was in New York, shouldering industrial-design tasks for a local architecture studio for the next three years. The work may have been gratifying, but certainly not profile-raising. Crinion suggested to Roberts that he attempt designing contemporary furniture. He made trips to Milan to circulate his portfolio, and there he met Jeffrey Bernett, an exemplar of the field who also offered him a job back in New York.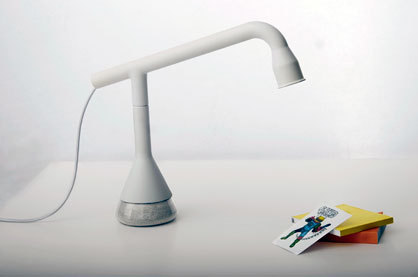 Not-just light by Garth Roberts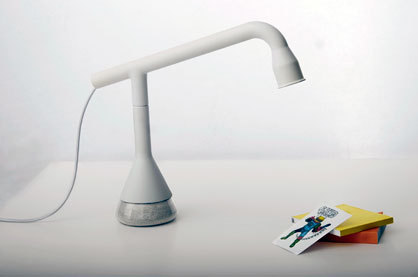 Not-just light by Garth Roberts
×
During this New York period, Roberts also founded a collective called Group Inc. Its output, which included a series of placemats featuring a superimposed image of an antique lace runner as well as rug tiles whose baroque patterns are rendered in Astroturf, suggested a departure from Crinion's proposition. "It was really about playing with material more in a Dutch way," he recalls. "It was, What can I do with something quite simple and make it special, and give it a bit more value intrinsically."
Perhaps without recognizing it, Roberts has a tendency toward prophesy. In conversation—usually at Salone del Mobile, the ICFF, or some equivalent—Roberts bypasses the niceties and plunges into a survey of of-the-moment aesthetics, a pulse-taking of the marketplace, or otherwise big-picture thinking. He deploys the same analytical detachment concerning his first professional perches.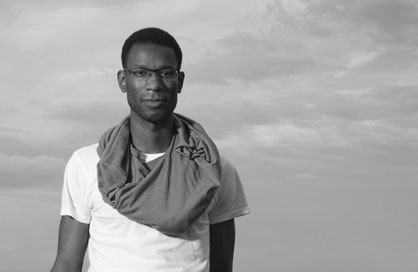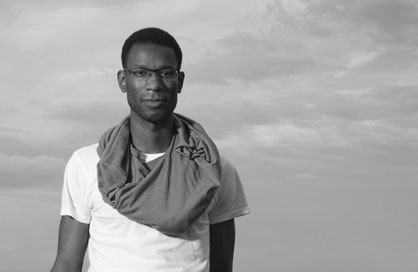 Designer Garth Roberts
×
"Still a little drowsy," Roberts says of modern design in his immense, yet sparsely populated home country. (Ask him to delve more deeply into Canadian design, and he will mince no words about the lack of support for this nascent community.) And concerning New York and the American scene? Myriad opinions: whereas design plays a fixed and respected role in Italy, "in America design is something that is cool, it's this thing you adopt for intrigue, excitement, for a little bit of extra titillation"; "product is more an engineering game," he also says, drawing a line between the functional and aesthetic achievements of a Nike versus the conceptual design that seems to enjoy second-class status here; and perhaps most important, Roberts notes that clients for just such poetic design have disappeared in the United States, requiring designer-entrepreneurs to launch them instead, and, in turn, preventing those designers from exercising their creativity fully.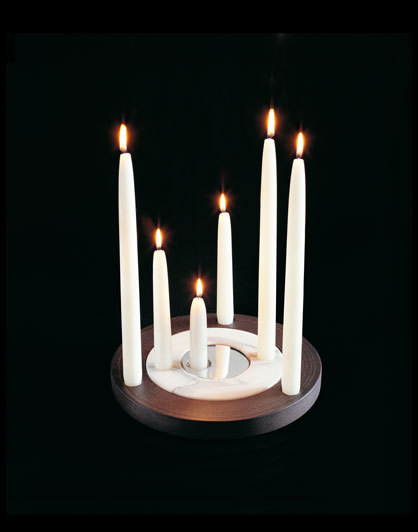 Candle Holder Halo for B&B Italia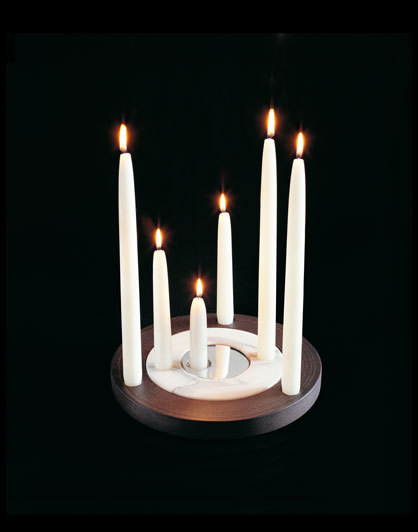 Candle Holder Halo for B&B Italia
×
Roberts moved to Milan in 2004 after Luxe Pack Monaco, earning accolades for a cosmetics packaging concept called Agent-X. He joined Patricia Urquiola's staff, and he still remarks on the studio's namesake's ability to reinvent materials not so much by placing the mundane on a pedestal in that almost stereotypically Dutch way, but by changing their context. The real-world mentorship lasted only until the launch of his eponymous studio in 2005, the same year that Zanotta also manufactured a table known as Raw. It comprises a series of sturdy oak planks bounded by two ribbons of graphite-colored steel, and the wood shifts in and out of place, offering different seating configurations or just some entertainment. Although it predates his time with Urquiola, the design's ability to upend our expectations of wood as permanent, unchanging, and immobile suggests a natural affinity between Roberts and his Spanish employer.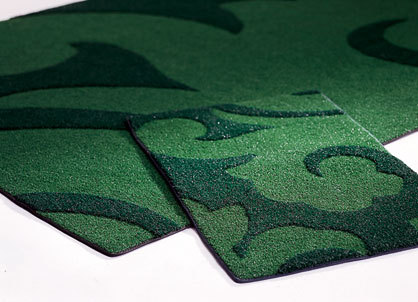 Modern Tradition Rug by Garth Roberts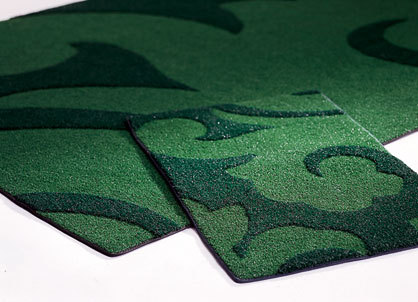 Modern Tradition Rug by Garth Roberts
×
Raw was named the best furniture piece of 2006 by Elle Decoration. Products introduced since then also feature subtle transformations of materials. The table P.S., produced by Fasem, pushes at leather's role as a surface cladding. Roberts's Halo candleholder for B&B Italia is a veritable Napoleon ice cream that challenges our traditional perception of wood and fire. The Just Light, shown last month in New York, is a flamework-fused Pyrex lamp whose sand-filled base suggests multiple fundaments.
The work isn't necessarily clever. Or better put, it doesn't wear its intelligence on its sleeve. "There's something more livable about it," Roberts posits in typical 30,000-foot fashion. "A table is not just a table to prove a point. It can be a little fun, a little technical, but there has to be a humanism to it." He adds that his European tour has made him even more sensitive to the formal qualities of design, to proportion and balance, than to wit or thematic signature.
Roberts's career represents the kind of journey that resonates with anybody whose idea of fun is meeting designers in every recess of the United States. Or to anyone who has had to search for personal meaning. In Roberts's case, identity now seems suited to address. Whereas America promised a business career focusing on design, in Europe design is his business. And the Italian emphasis on aesthetic excellence, self-admittedly, is beginning to rub off. Coolness and intrigue go unmentioned. "Rather than follow design, it's a matter of knowing one's relationship to trends," he says.
Yet he refuses complacency, too. Roberts is keeping something of a journal of his wanderings, holding so-called Adhoc studios at Politecnico di Milano and the University of Potsdam thus far. These classes are sponsored by several companies and involve designing prototypes for them, but they are equally devoted to studying different places' and populations' approach to design. Italian students devour beauty, for instance, while the German kids seem more attuned to function and emotion. "To research design in different countries breeds sensitivity to where you are, and it breeds better design," Roberts says. Moreover, the designer has not given up Group Inc., and he still stores belongings Stateside. "Just staying focused on what keeps me interested is my direction. If I'm successful then it will be successful."

Next time: The Unsung American road trip continues. We take up again in Indiana.