"Home" is an installation by Belgian artists and makers, Ilse Acke and Jeffrey Vanhille, created at the invitation of Concertgebouw, Brugge. It accompanies the performance of "Superposition" by Ryoji Ikeda, Japan's pre-eminent electronic composer and multi-media artist. Interview by Kathryn Smith.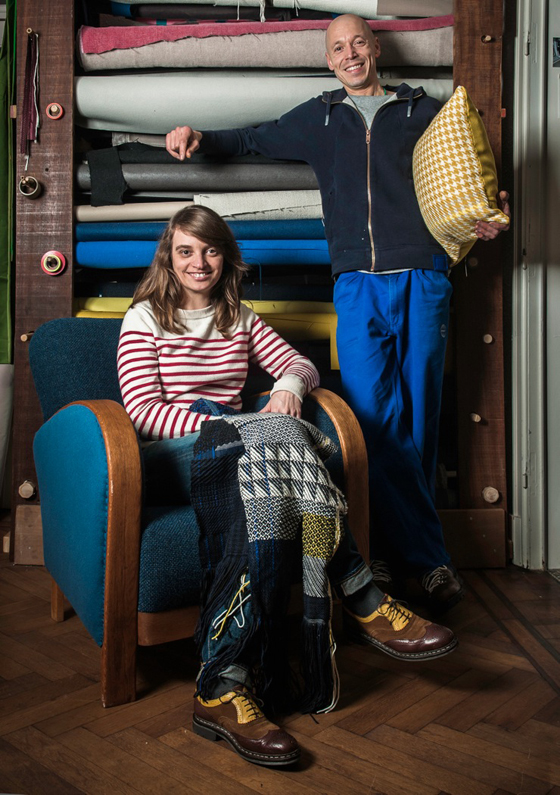 Ilse Acke & Jeffrey Vanhille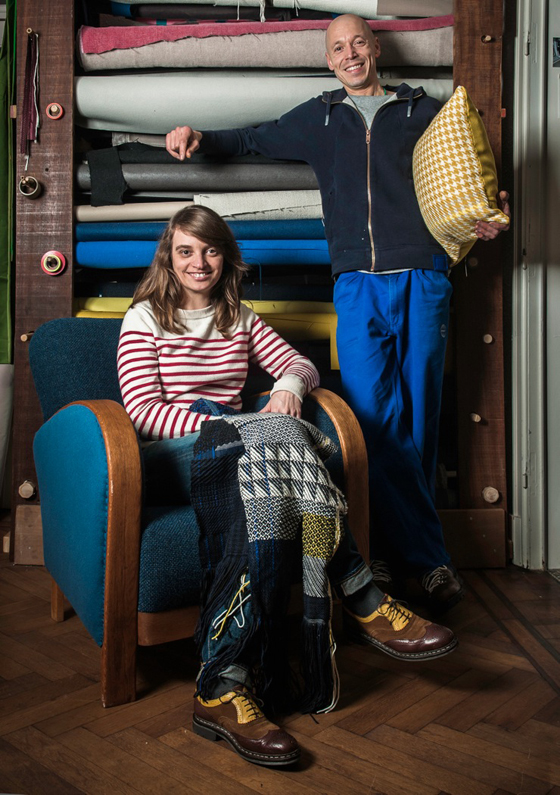 Ilse Acke & Jeffrey Vanhille
×
In this work, Acke and Vanhille perfectly synthesise Ikeda's investigation of the concept of sculptural sound, resolving in a delicate formal structure literally housed within the greater architectural form of the concert hall. Passing through and around Home, the viewer experiences the textural and spatial positive and negative processes and material as well as aural and visual vibration. As in the compositions of Ikeda, Acke and Vanhille have scored and orchestrated a multi-layered experience with characteristic sensitivity, subtlety and modesty.
tlmag: What did you look to as inspiration for your installation?
Ilse Acke: I made a visual library of the works of Ryoji and took that as inspiration for the 84 machine and hand woven panels that clad the structure of the house. While weaving I took photographs of the process. From these photographs, I made abstractions that were then the basis for a number of industrially produced weavings. These abstractions explored ideas of unreality by divorcing the image from the objective view. I felt that these abstractions would build something to stand next to Ryoji's work. In this way I made a contrast between the 'simple' hand-woven works and the more 'complex' photographic industrial pieces. It is all about weaving being transformed into 'data' and then being woven again. As Ryoji puts it: "The potential to perceive the invisible multi-substance of data that permeates our world."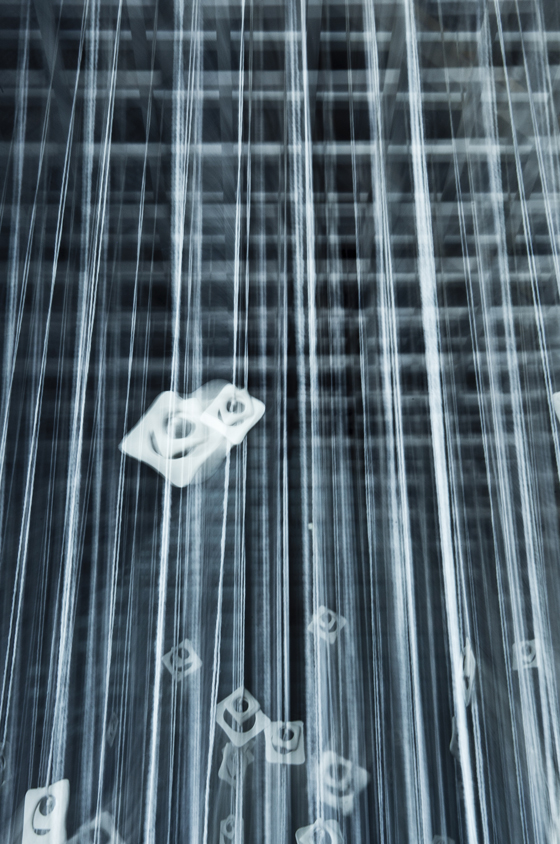 Ilse Acke & Jeffrey Vanhille, Home, installation Concertgebouw, Brugge, 2013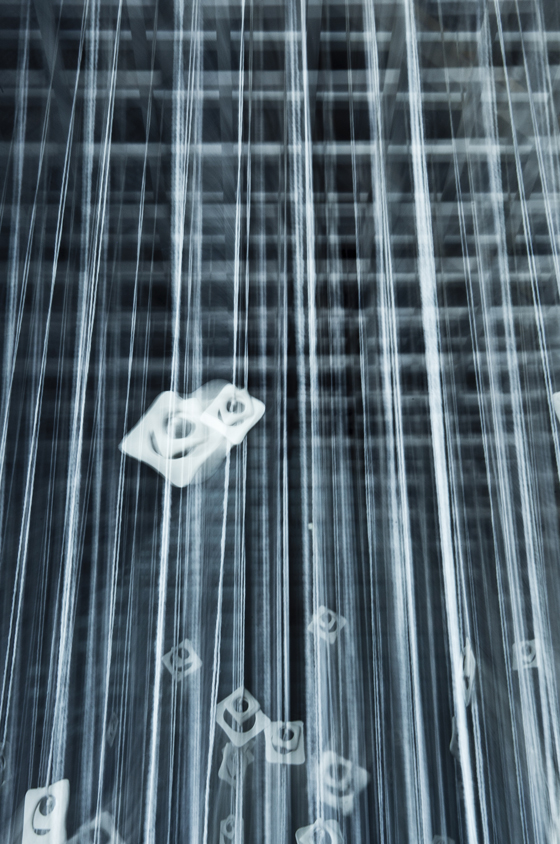 Ilse Acke & Jeffrey Vanhille, Home, installation Concertgebouw, Brugge, 2013
×
tlmag: What underlies the concept of the architectural structure on which the 84 woven panels are mounted?
I.A: It would have been easy to hang these panels on a wall, I know, but I wanted to show the other sides too. Jeffrey made panels with these fabrics that are mounted on separate large panels which served as the base for the construction. I think weaving can lead to very interesting and surprising results on the reverse side. Revealing both the front and the back reveals new graphics and the negative of the front. Presenting weaving on a frame also gives each panel the opportunity to show off its transparency. So we came up with this little architectural 'space', built within the larger space of the beautiful Concert Hall of Bruges. Passing through the interior of the house you can see the reverse sides of the panels, but also some threads with porcelain forms made by Nathalie Vandendriessche. These are the sound-makers. You can touch them with your hands, and make 'music' yourself. But hanging there, in a space within a space, the porcelain also becomes an image of a frozen floating data-stream…