Special Newsletter neue räume Zurich 2013
Dear Readers,
The end of November sees the seventh edition of the international furniture and interiors exhibition neue räume take place in the ABB Halle in Zurich Oerlikon. 117 exhibitors from 14 countries will be participating. A large part of the fair's special shows this year will be oriented towards Swiss design. 
Here's what you'll find in our Special Newsletter neue räume Zurich 2013:
Architonic at neue räume 13
Focus: Swiss Design 
More Special Shows
neue räume 13: Facts and Figures, Exbihitors and Novelties
Get inspired!
Your Architonic Team
Zurich | Milan | Barcelona | Berlin | Cologne | Copenhagen | Stockholm | London | New York

Advertisement

Architonic at neue räume 13
Architonic will be setting up its stall, so to speak, at neue räume 13 with its Concept Space IV by Zurich designer Beat Karrer, once again located at the entrance to the fair. We'll be presenting our new 'Best Swiss Design Brands' app, which you'll able to download free of charge from the start of neue räume.
Having celebrated our tenth anniversary throughout this year at the world's most significant design destinations, we'd be particularly delighted if you joined us for the grand finale to the celebrations during this year's neue räume!
The legendary Hive Club will be opening its doors at 9pm on 27 November for Architonic's anniversary disco, with Animal Trainer (Hive Audio, Zurich) and Gents Tonic Water both in full flow.
Get your hands on one of the last remaining invitations on the first day of neue räume. Simply drop by the Architonic Concept Space.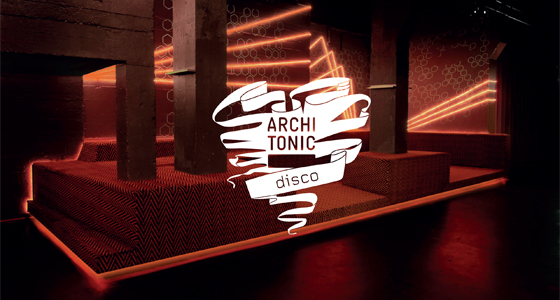 Architonic Disco 27.11. / 9 p.m. / Hive, Geroldstrasse 5, 8005 Zürich

Advertisement

Focus: Swiss Design
An introduction by neue räume
Swiss furniture design has a long tradition. Embru, de Sede, Röthlisberger, Thut, USM or Wogg – many Swiss manufacturers have made a name for themselves and have produced many classics. Numerous Swiss designers have made their mark across the globe; from Hans Coray and Alfredo Häberli to Hannes Wettstein, atelier oï and Jörg Boner. Additionally, young Swiss design has been on the rise. For these reasons (and more) this year's neue räume is focussing on Swiss design. On the one hand, many Swiss manufacturers will use the exhibition to present themselves and their latest products. On the other hand, some of the special shows will be focussing on Switzerland: 
The CH-Group
Once again, renowned Swiss manufacturers present their products under the 'swiss made' label. The 2013 show is larger than ever before and will include innovative yet usable and useful products of the highest manufacturing standards. The global ranking of Swiss design becomes immediately obvious when looking at the names included in the CH-Group: all 13 companies belong to the best that Swiss manufacturing has to offer. Designer Benjamin Thut is responsible for the Group's exhibition design. At the ABB Hall, the Group will show their latest products alongside classic pieces and bestsellers.
Exhibitors include: Adeco, Arber, Baltensweiler, Création Baumann, Embru, IGN, Das Konzept, Lehni, Mox, Röthlisberger, Seleform, Thut and Tossa.
Designer's Designs: Swiss Prototypes
The show 'Designer's Designs', curated by designer Hanspeter Weidmann, will also focus on Switzerland as a design nation. It includes new designs by Thai Hua, Charles O. Job, Benny Mosimann, Hanspeter Weidmann, Robert Wettstein and Stefan Zwicky that will be revealed to the public for the first time in the form of prototypes.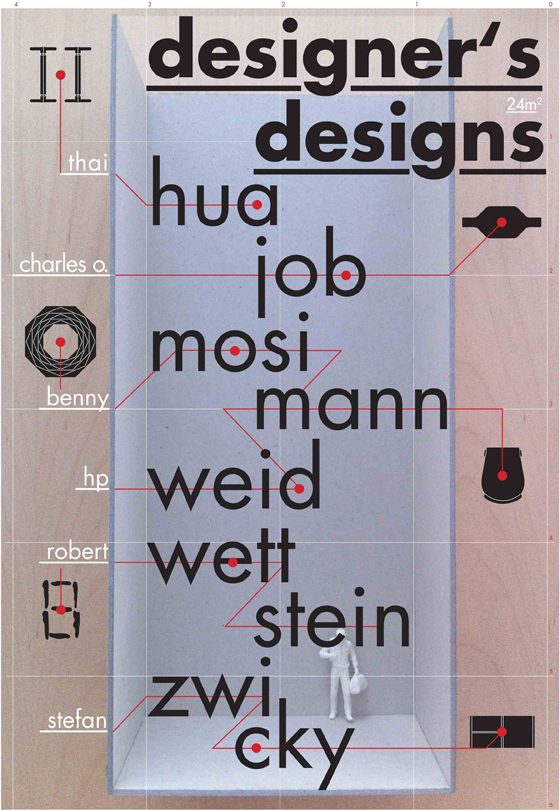 Young Labels: The Next Generation
For the third time, neue räume will provide a dedicated space to showcase young talent. However, the young designers and manufacturers shown in the Young Labels show are not total newcomers: extending over 250m2 of floor space in the ABB Hall, the Young Label show will present names you are sure to hear a lot more from in the future. Visitors can look forward to a versatile range of promising and unexpected products by the following Swiss designers and manufacturers: Andreas Bechtiger, blueroom, eigenmannDUROT, Fabian Schwaerzler, fries+Zumbühl, Heidi Mattmann, Home3, Klotzholz, minimöbl, Steve Lechot, Strala, Thismade and Wooom. The show also includes Raumfieber from Germany and Georg Bechter Licht from Austria.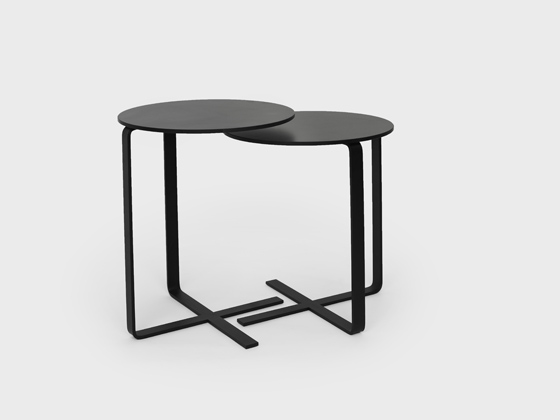 x-table by Home3
Form Forum: Select
Form Forum Schweiz will show a selection of outstanding products conceived and produced by its members. At neue räume 13, the association will present products from the areas of furniture design, product design, ceramics, textiles, paper, jewellery, metal, glass and wood. Form Forum is dedicated to promoting contemporary and experimental design. The association supports its members in their activities, in developing their design skills and through cooperating with organisations such as neue räume, the association extends its members' presence in the marketplace.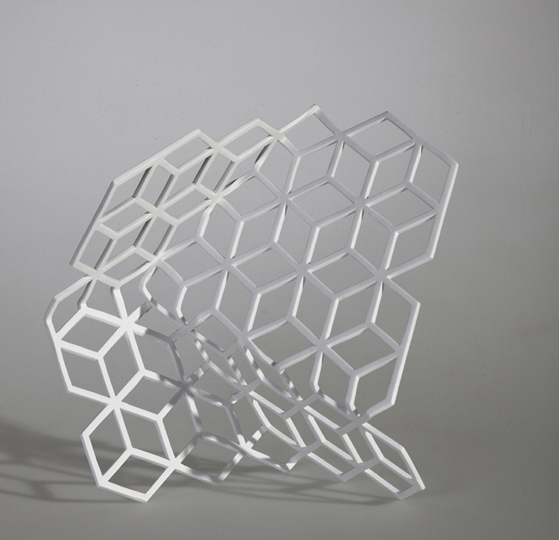 gefaltet 2006 by steinemann-porzellan
design.arena.preis 2013
For the second time, designarena schweiz will award the design.arena.preis for new Swiss and international products in the area of interior design. The nominated products are already available on the market and will be exhibited at neue räume. An independent jury will select the winner.
The nominees are: lights 'U-Turn' (Michel Charlot for Belux), floorlight 'Verto' (Naoto Fukasawa for Belux), storage unit 'Etage' (Moritz Schmid for Röthlisberger), table 'ADA_W' and chair 'CAL_W' (Felix Held & Rafaello Ape for Spoot), chair 'Tim' (Fabian Schwärzler for Tossa), bureau 'Flatframe' (Michael Hilgers for Müller Möbelwerkstetten), valet 'Error' (Fries und Zumbühl for Mox), suspension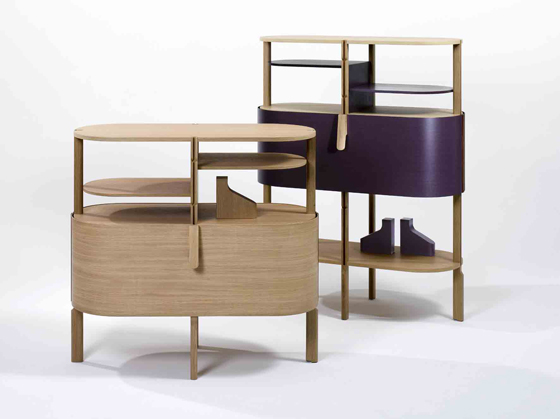 Etage by Moritz Schmid for Röthlisberger
Light: From Candles to LEDs
With reference to the rapid development of new luminaires, neue räume will present a special exhibition with the theme of 'light'. Forming the heart of the special show, the exhibition 'From Candles to LEDs' chronicles more than 100 years of lighting design. Right next to it, professional lighting designers will share information on the latest technologies and trends. Furthermore, renowned national and international lighting manufacturers such as Artemide, Catellani & Smith, Delta Light, Fontana Arte, Lumina and ModoLuce will present their latest collections and bestsellers.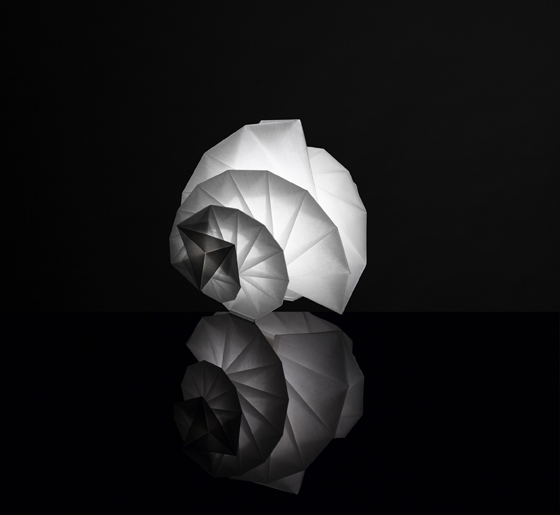 Mendori by Artemide
Interaction: Craftsmanship
Six companies will present their special manufacturing processes, together with the resulting exclusive products in the ABB Hall. The exhibition islands will focus on manual processes, thus highlighting the products' quality and individual character.
Visitors will have a chance to experience the Shibori technique (Suzusan,
Japan), pottery (Linck Keramik, Switzerland), wall papering (Atelier Le Coq, Switzerland), woodturning and wickerwork (Fratelli Levaggi, Italy), metal working (Labvert, Austria), bentwood manufacture (Thonet, Germany) and wood processing (Röthlisberger, Switzerland).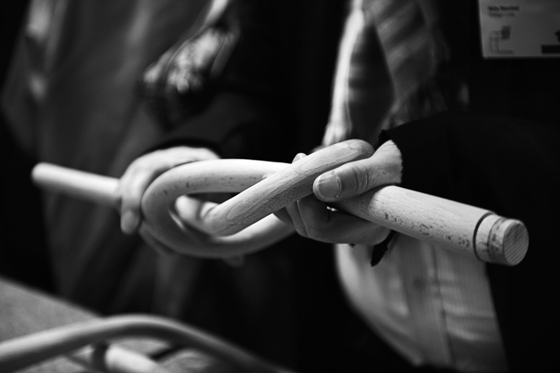 A Sky full of Shooting Stars at atelier oï
Assembling its latest products in a sensual and inviting setting, the internationally renowned trio atelier oï presents a show inspired by nomads, starry skies and the Far East. The savoir-faire of high-end craftsmanship is transferred into our modern times by using a fabric from Moroso's 'Oasis' collection which playfully meanders around atelier oï's new lighting collection Stelle Filanti for Venini. The lights' delicate appearance forms a subtle contrast to the lavishly decorated space. Known for its trans-disciplinary projects, atelier oï (Aurel Aebi, Armand Louis and Patrick Reymond) already attracted a great deal of attention at neue räume 11, where the group presented a flexible light sculpture as part of its 'Oïphorique' show.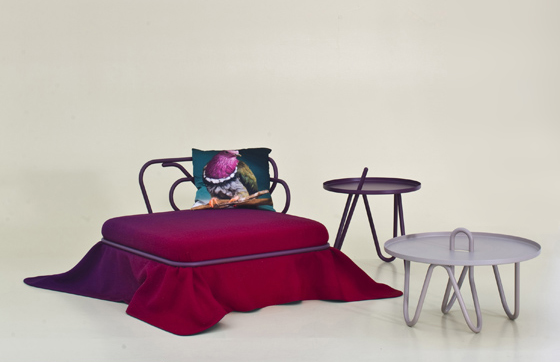 Oasis by atelier oï for Moroso
neue räume in the city: Design in the Centre of Zurich
For the second time, the centre of Zurich will host the neue räume in the city initiative: around 20 selected shops from areas other than interior design, as well as cafés, bars and restaurants will show furniture, lighting and textiles by international manufacturers. The interior design objects will be showcased in shops, in windows, cafés, lounges, in courtyards and in further, rather unusual locations.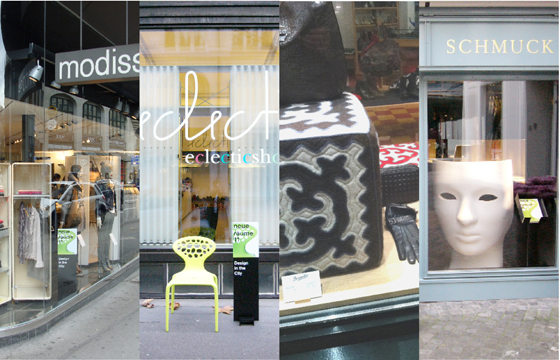 neue räume 13: Facts and Figures, Exhibitors and Novelties
Find a list of all exhibitors here.
Date:
27th November to 1st December 2013
Opening Times:
Wednesday to Friday: 12pm to 9pm
Saturday: 10am to 9pm
Sunday: 10am to 6pm
Address:
ABB-Hall in Zurich-Oerlikon, Switzerland
Birchstrasse 150
CH-8050 Zurich
Public Transport:
Train Station Oerlikon
Tram 10 and 14, Bus 786 and 781
Tickets:
CHF 25
Concessions (students): CHF 15

Additional Services:
Press lounge: Many design and architecture magazines will be available for free.
Catering: The pleasures of the palate are catered for by 'Restaurant Hiltl'.
Shop 'einzigart': The shop will be selling a diverse selection of living accessories.
Nursery: The little visitors of the exhibition are also cared for.
VSI/ASAI: The Association of Swiss interior designers will offer free consulting services (a total of 50 hours).
Novelties
New at neue räume 13
'eLumino aves' and 'eLumino sema' (Fabric with integrated LED) – Création Baumann
Sideboard, shelf and entryway furniture – Frech
Sofabed – HM Möbel
Bureau 'Case' – IGN Design
'Sangga' (Table)' – INCH furniture
Special edition of 'Link' – Intertime
Presentation of the new cooperation – Kartell by Laufen
Carpet collection 'Monochrom' – Kramis Teppich
'Bättig' (Table) in Le Corbusier colours – Manufakt
Concrete furniture – SAW Design
'Vienna' (Chair) – Seleform


Copyright © 2013 Architonic AG, All rights reserved.

You are receiving this newsletter because you subscribed on www.architonic.com or granted permission at a fair or by e-mail. Sie erhalten diesen Newsletter, weil Sie ihn auf www.architonic.com abonniert haben, oder uns anderweitig hierzu Genehmigung erteilt haben.