Architonic Newsletter 05.2012 with fair reviews of Light+Building and Salone del Mobile 2012
Dear Friends,

We've done it!! In April we were in Frankfurt and Milan on your behalf – reporting on the two main trade fairs in the first half of the year for lighting and furniture, bathrooms and kitchens. Our 15-person team didn't just cover what seems to have been thousands of kilometres in the halls of these huge trade fairs, we also participated in both fairs with a stand of our own. In addition, on one evening at each fair we carried on the tradition of organising a relaxed get-together for the industry over a gin and tonic and good music at the Architonic Disco.
Our newsletter now reports on Light+Building in Frankfurt (15. - 20.4.2012) and Salone del Mobile with its special exhibitions EuroCucina and Salone Internazionale del Bagno in Milan (17. - 22.4.2012), providing comprehensive photo tours featuring around 5000 photos which we took for you at the fairs. We are deliberately not showing highlights of the two occasions because it proved impossible to see everything that was on show, which means that we were not able to reach any final verdict on the fairs. On the contrary, our aim is to give you a wide overview of what is happening on the scene this year and to enable you to judge for yourself what could be of interest to you, even if you were not able to visit the fairs yourself or did not have time to see everything you were hoping to see.
The photos are to be regarded as a kind of visual notebook. We were not aiming at professional photography but wanted to give direct impressions of the fairs as seen through the eyes of architects and designers. We didn't just focus on the new products, but were also interested in the overall staging of interiors and brands, which are often choreographed by today's leading architects and designers and influence the trends of coming years.

Our main themes in a nutshell:
Architonic Phototours of Light+Building Frankfurt 2012
Architonic Phototours of Salone del Mobile and Satellite 2012, EuroCucina, Salone Internazionale del Bagno and Fuorisalone
Architonic Disco Frankfurt & Architonic Bar Milan
Urushi - Japanese Lacquer in modern Design
The latest architectural projects from our 'Architecture &Design' library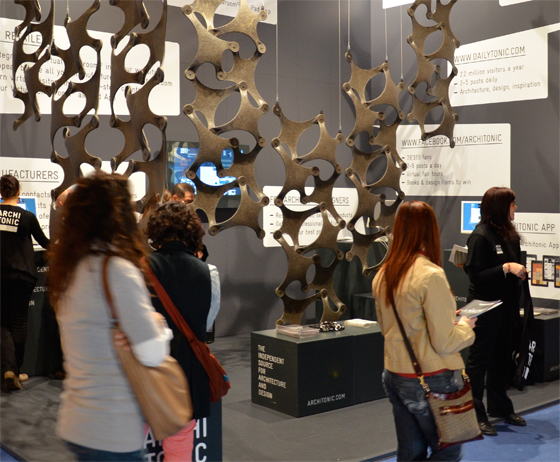 Architonic Concept Space IV by Beat Karrer
Be inspired!
Your Architonic team
Zurich | Milan | Barcelona | Berlin | Cologne | Copenhagen | Stockholm | London

Advertisement

Architonic Phototours of Light+Building 2012
Several thousand photos were taken for Architonic's photo tours of Light+Building - the world's premier trade fair for lighting and building services engineering.
In our photo galleries we concentrated on lamps as the visible aspect of lighting in architecture and design.
For an impression of the wide diversity of the lighting on show please check out our photo galleries at Architonic@Facebook.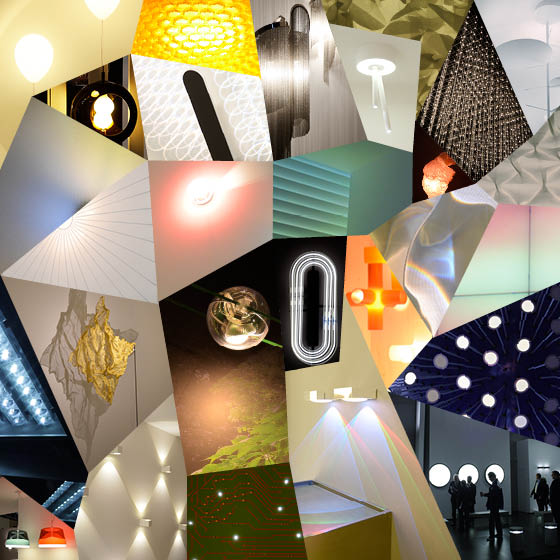 Oligo, Belux, Ingo Maurer, Cini&Nils, IP44, Planlicht, Occhio, Nimbus, Tobias Grau, Serien, Marset, Catellani&Smith, Steng, Prandina, Vibia, Formagenda, Toss B, Absolut Lighting, MGX, Terzani
Dix Heures Dix, Anthologie Quartett, Lumini, Tecnolumen, FSign, Trizo21, Next, Mawa Design, Album, Danese, Milan Illuminacion, Arturo Alvarez, Quasar, Newaba, Ango, Bover, Georg Bechtinger, Chameledeon, Sattlerm Decor Walther, Less`n`More, Harco Loor, Domus, Axo Light, Arteluce, Bocci, Fabbian, Viso, Suzusan, Pujol, Jacco Maris, FrauMaier, Slamp, Gubi, Brand van Egmond, Dark
Bega, Daisalux, Dexter, Dreizehngrad, Vertigo Bird, Design Heure, Tom Rossau, Estiluz, Innermost, Modiss, Filumen, Lnd, Leds-4c, Deltalight, Brick in the Wall, Artemide, Waldmann, Buck, Lamp, Luxo, Ayal Rosin, Licht im Raum, Xal, Metalarte Luxonia
Baltensweiler, Tal, Arcluce, Wever Ducre, Kreon, Ewo, Faro, Fontana Arte, Fontini, Gira, Hess, Jung, Lightnet, Luceplan, Modular, Osram, Royal Botania, Ruben, Siedle, Wibre, Evado, Zumtobel

Advertisement

Architonic Disco Frankfurt & Architonic Bar Milan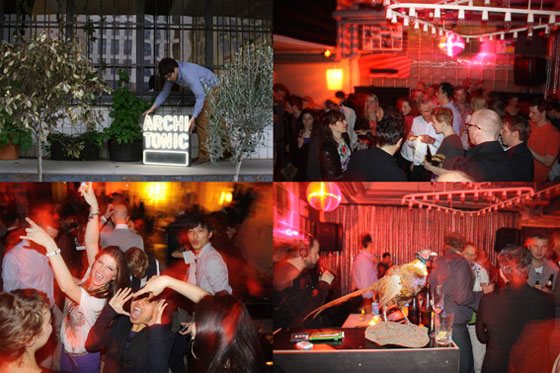 Architonic Disco, Frankfurt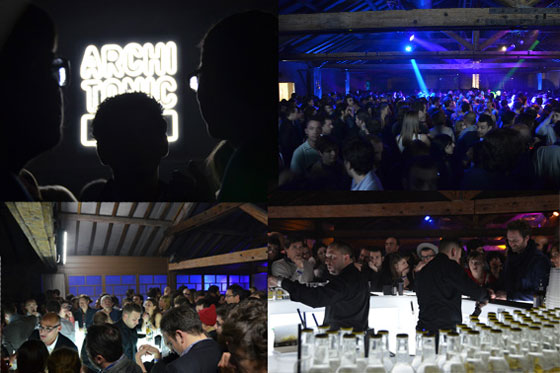 Within the industry the Architonic Disco has already become a cult event - in Cologne, Zurich and Frankfurt this is the place to meet and chill after a hard day at the fair. On the occasion of Light+Building in Frankfurt we flew in DJ 'Animal Trainer' from Zurich, and our friends and customers from all around the world joined in the party. This year we extended this successful concept to Milan for the first time - the 'Architonic Bar' in Officine Mecenate with our partner Brera Design District became one of the hottest events accompanying the fair.

We should like to thank our sponsors Vondom, Monkey 47 Gin and Thomas Henry Tonic Water!

Advertisement

Urushi - Japanese Lacquer in modern Design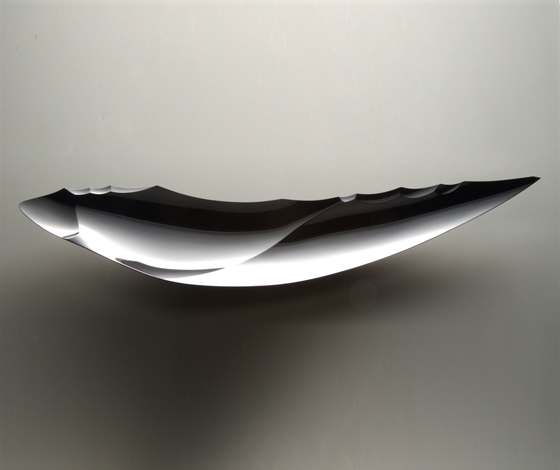 Stone Implement Bowl by Takeshi Igawa, Polyurethane Foam with Urushi, Ishikawa International Urushi Exhibition
The word 'urushi' designates both the lacquer itself and the art of Japanese lacquerwork, which represents a tradition going back thousands of years. The special sheen and visual depth of these lacquer surfaces exert a fascination which has inspired modern designers to apply this technique for themselves. However, in the process a number of challenges need to be overcome, because outside of Japan there are few artists who command the techniques of the craft.

Advertisement

The latest architectural projects from our 'Architecture &Design' library
Fuse-Atelier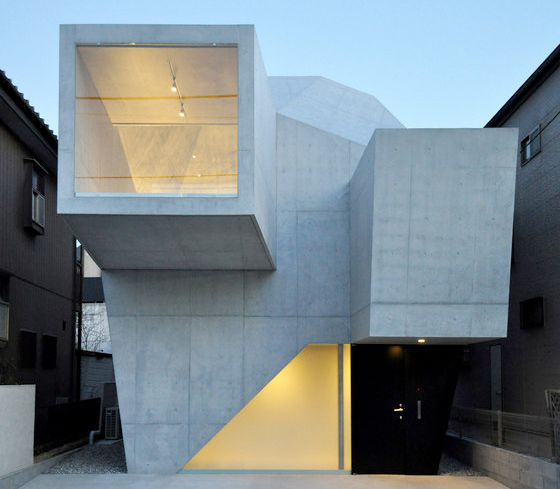 House in Abiko, Chiba pref., Japan, completed 2009-2011, Photo Fuse-Atelier

Mirror House, Copenhagen City, completed November 2011; Photo Stamers Kontor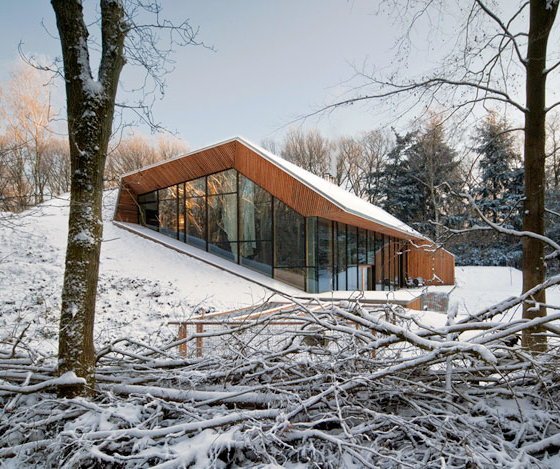 Dutch Mountain, Netherlands, completed 2011


Copyright © 2012 Architonic AG, All rights reserved.

You are receiving this newsletter because you subscribed on www.architonic.com or granted permission at a fair or by e-mail. Sie erhalten diesen Newsletter, weil Sie ihn auf www.architonic.com abonniert haben, oder uns anderweitig hierzu Genehmigung erteilt haben.