Architects do it better with Occhio
Storia del Marchio di Simon Keane-Cowell
Zürich, Svizzera
The logical evolution of OCCHIO'S iconic Mito luminaire family, Mito linear shapes space at a Munich-based architectural-developers' office.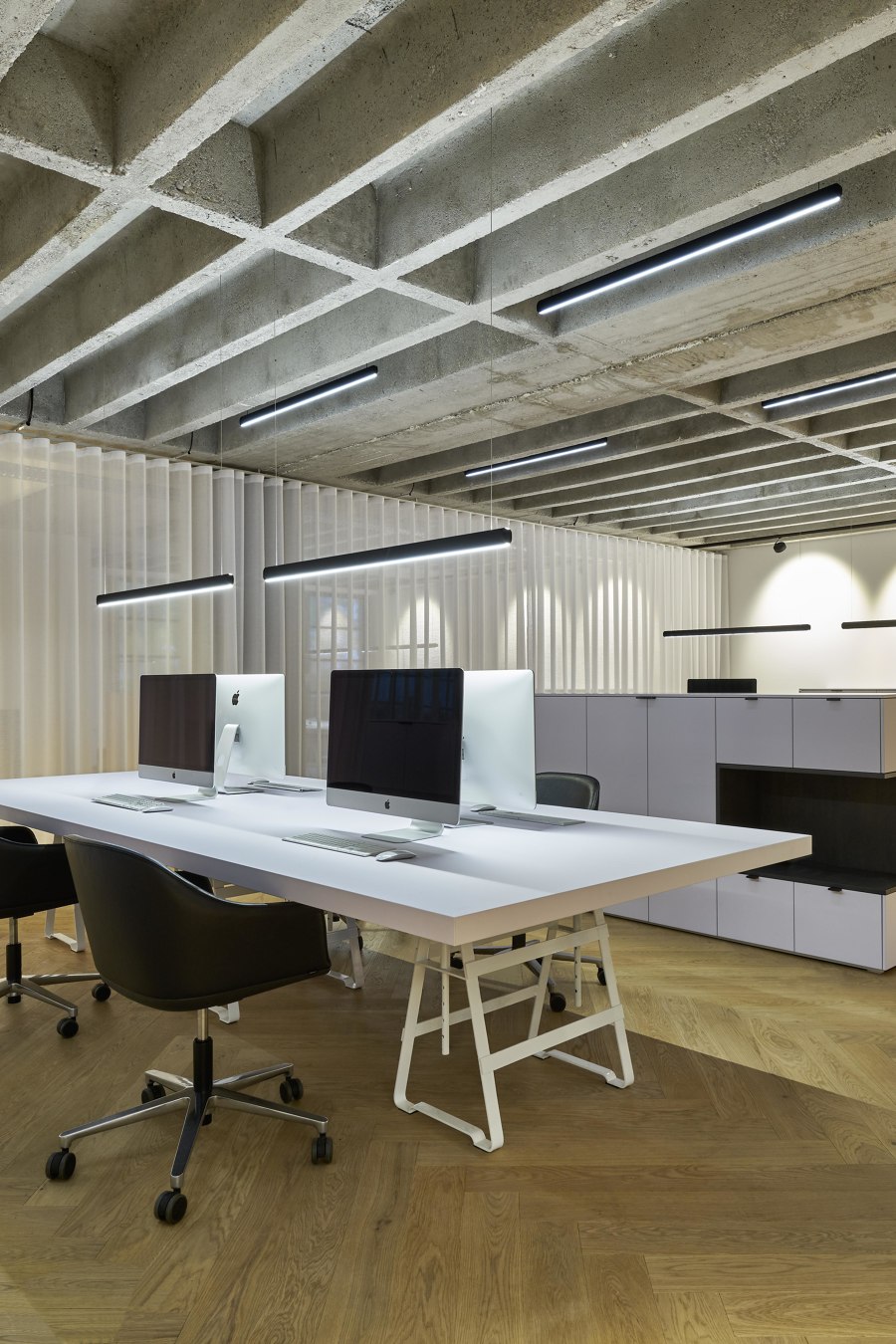 The office of Munich-based architecture developers Binnberg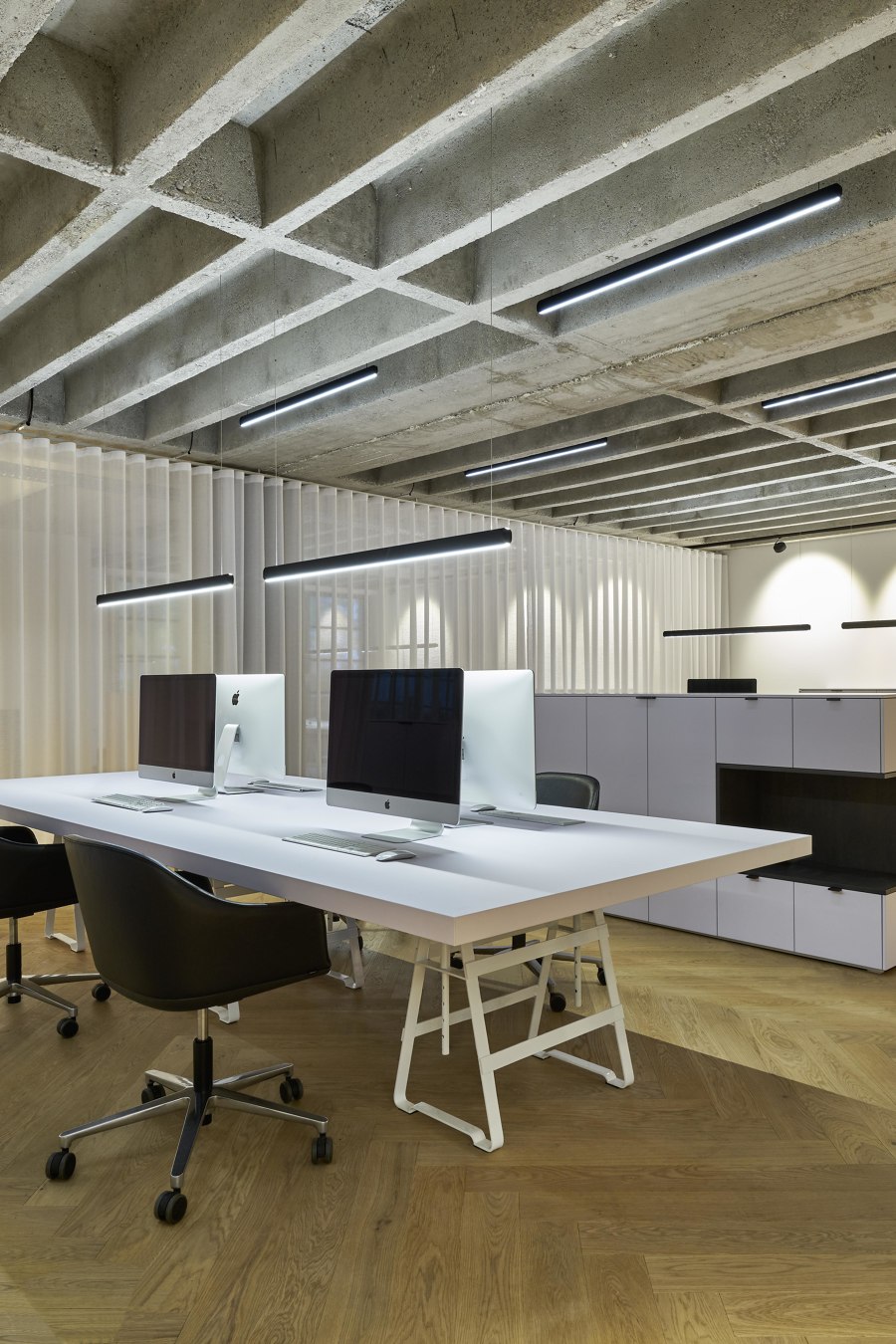 The office of Munich-based architecture developers Binnberg
×
Some architectural spaces were just made for Occhio. Take Munich-based architectural developers Binnberg's new offices at the city's Gabrielen Lofts, where adaptive reuse sees a former factory building transformed into a space for the production of creative design.

When you have a constructional feature as expressively articulated as concrete ribbed ceiling, with its series of voids, you're missing a trick not to help dramatise this further with fine lighting products. No wonder then that the new Mito linear series, along with its circular predecessor, Mito sospeso, with its distinctive "cut", was specified to provide both high-quality illumination and high-quality formal and material presence.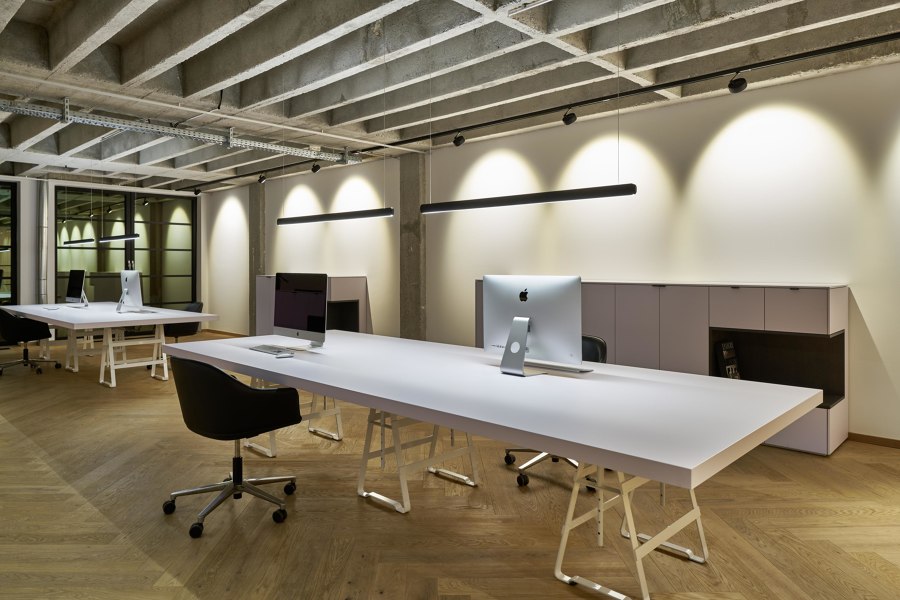 Illuminated by Mito sospeso, Mito volo and Più alto 3d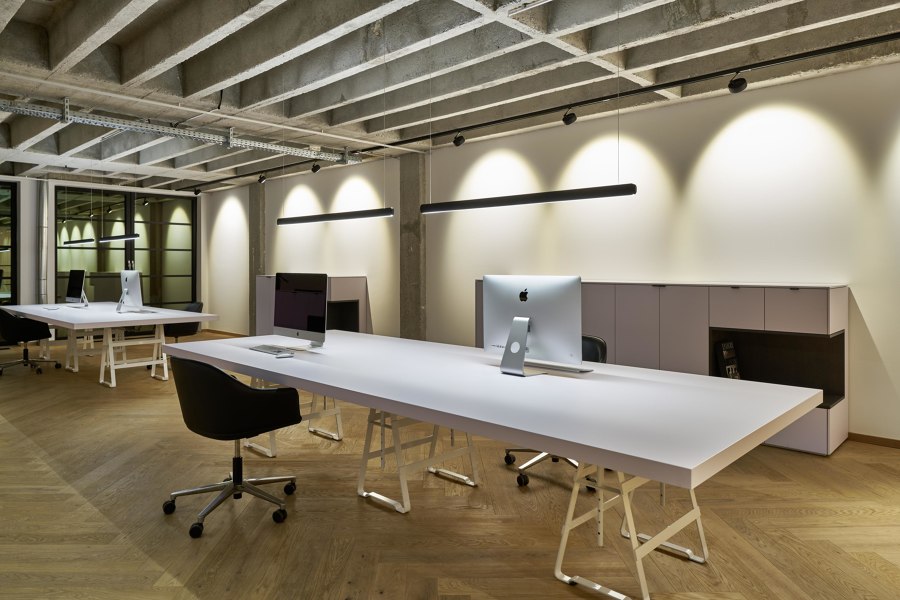 Illuminated by Mito sospeso, Mito volo and Più alto 3d
×
Sitting within a carefully constructed chromatic and textural palette of exposed concrete, warm wooden flooring, together with black and white furniture, the matt black luminaires serve to elevate the aesthetic performance of the overall scheme. Mito volo luminaires are suspended at different heights (all adjustable by hand), at turns animating the geometry of the ceiling and providing task light for desks, while Mito sospeso is deployed in the conference room. Both emit light that can be adapted to suit a particular activity or mood in terms of both warmth and directness.

Touchless control at the head of the luminaire means a simple gesture is all that's required to turn the light on and off, or to dim it, while "color tune", where the colour temperature is adjustable between 2,700 and 4,000K, allows for precise, mood-specific illumination – be it a comforting warmth for darker hours or a cool light for work activity. The suspended Mito volo also enables simple height adjustment with just one hand.

What's more, the walls at architectural developers Binnberg work as hard as the team, acting as reflective surfaces for the Più alto 3d luminaires that bathe them in light. Singing from the same song sheet, the Occhio team of products certainly know how to dovetail in material, design and light-delivery terms to make space special.