Your guides to the best exhibitors and products, selected for you by our team of architects and designers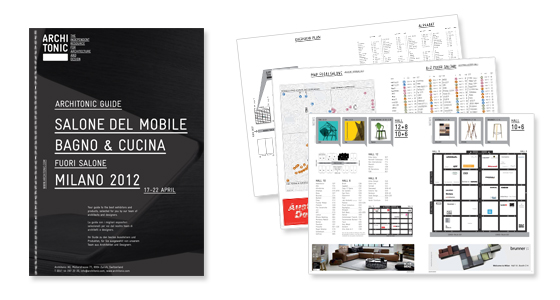 Architonic guide Salone del Mobile / Bagno & Cucina / Fuorisalone 2012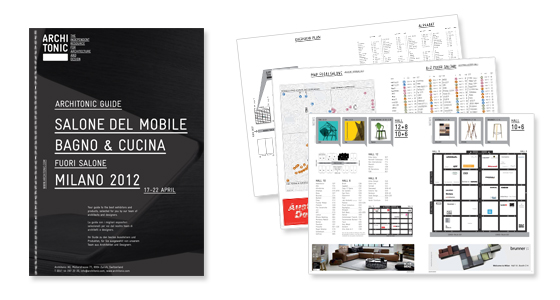 Architonic guide Salone del Mobile / Bagno & Cucina / Fuorisalone 2012
×
The Architonic Guide has become an indispensable companion for visitors to the main international trade fairs. In the beginning of April, two of the internationally most important furniture and design fairs will take place almost simultaneously: Light & Building in Frankfurt and Salone del Mobile in Milan.
No matter if you visit both of them or you concentrate on one of them, we make every effort to select the exhibitors and events which we think will be especially significant to ensure that you don't miss anything while making the best possible of your valuable time.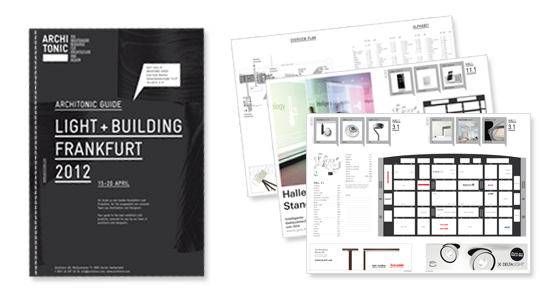 Architonic Guide Light + Building Frankfurt 2012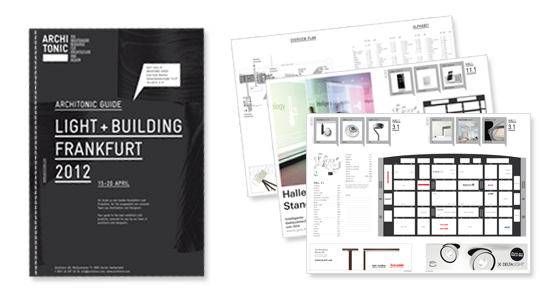 Architonic Guide Light + Building Frankfurt 2012
×
This is why in our Architonic Guides we have not just compiled the details of the most important exhibitors and products at the fairs themselves, but have also listed all the showrooms, exhibitions, events and locations of our members in the city of Milan which are worth seeing.
To enable you to prepare your visit to Light+Building and Salone del Mobile the guides are now available for you to download as a PDF file using the link below. Printed copies will be available free of charge at the stands of the selected exhibitors and from the Architonic Concept Space.