Advertisement

Architonic Guide MAISON&OBJET January 2014
In preparation for your visit to the fair we recommend the indispensable Architonic Guide to MAISON&OBJET January 2014 in which we – as usual – compile in an accessible way the most notable presentations at the fair and in the city.

Advertisement

Architonic Concept Space III at MAISON&OBJET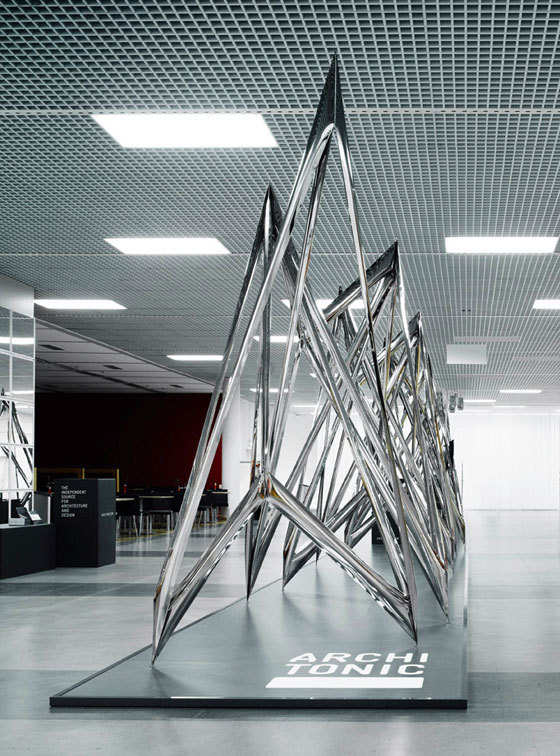 Architonic Concept Space III by Oskar Zieta makes use of the patented FiDU process; photo: Gerry Amstutz
Once imm cologne has closed its doors, Architonic Concept Space III by Oskar Zieta will travel directly to MAISON&OBJET, where it will be shown for the very first time in Paris. The Architonic Team is looking forward to meeting you in person for some inspiring conversation and to show you our latest developments. Architonic Concept Space III will be located in Hall 8, Stand D119-E120.

Advertisement

Preview of MAISON&OBJET January 2014
The Show for All Creative Energies
- 3,000 exhibitors including 45% international brands
- More than 130,000 sqm (net) of stand space
- 85,000 visitors, including 50% from outside France

A leading event in home styles, MAISON&OBJET offers an international, 360° panorama of the market. Decorative items, furniture, accessories, textiles, fragrances, children's world, tableware, etc.
This lifestyle platform merging business and creativity is THE meeting place for buyers and specifiers internationally. A facilitator of encounters, business booster and strategy scout all rolled into one, this must-see trade exhibition draws its inspiration from Paris.
Luxury, know-how, design, avant-garde…
MAISON&OBJET and the City of Lights: a unique DNA!
Business Lounge by Didier & Fabrice Knoll: Hall 5B, Aisle R
The Business Lounge is a friendly and lively area and the starting point for a special ARCHI.DESIGNER pathway that identifies 500 exhibitors focused on the needs of specifiers. Located in the heart of the ACTUEL contemporary furniture area, it aims to be a major meeting place between specifiers, hotel and restaurant owners, ARCHI.DESIGNER labelled exhibitors, the specialist press and specifier institutions.

The area – scenography for September 2013 & January 2014 is by Didier&Fabrice Knoll Architecture Design – aims to promote the human relations aspect of the Business Lounge so that great meetings lead to great projects.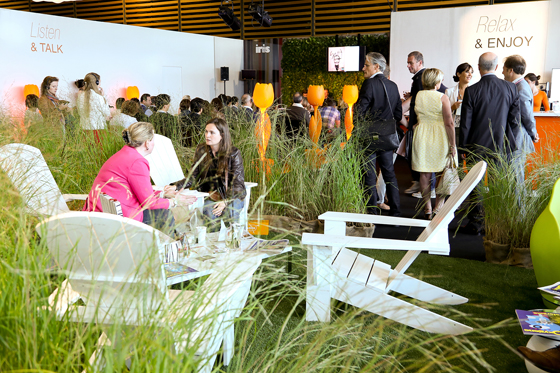 Scenography September 2013 by Didier & Fabrice Knoll
Business Lounge Programme
Based on targeted introductions, MAISON&OBJET organises networking events at the Business Lounge to facilitate contacts, particularly between architects and property developers, but also with hotel and restaurant groups.
A rich source of events and potential meetings, the BUSINESS LOUNGE also offers roundtables organised from Friday to Monday examining subjects ranging from acoustics and sound-insulation of communal spaces to experience-sharing regarding integration of home automation. It also offers cocktails each evening, as well as cookery demonstrations...
Conferences: Hall 5B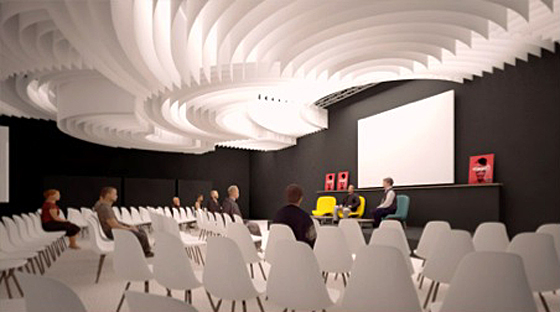 Lectures space by Supercraft Studio
Supercraft Studio has created for MAISON&OBJET visitors a new conference space that provides a contrast to the bustle of the show. A space where privacy and knowledge combine, with unusual architecture featuring a floating ceiling, fostering exchanges between speakers and listeners.
New at Hall 7: scènes d'intérieur Gallery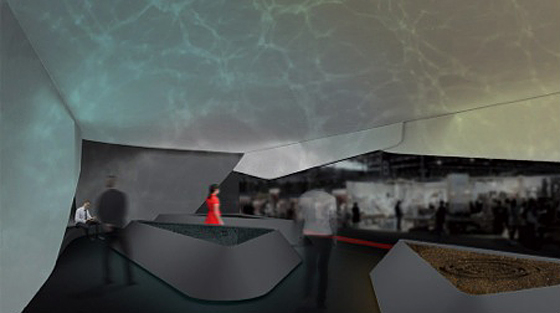 Complementing the Interior scenes and MAISON&OBJET éditeurs, the all new «scènes d'intérieur Gallery» will show the best of the decorative in a scenography by Noé Duchaufour-Lawrance.
Hall 7 opens its doors to a new geography consecrated to the art of the Rare. Rejoining the scènes d'intérieur and MAISON&OBJET éditeurs, the new Gallery space will reunite the talents or creators that are anything but common.
Objects and showcases, unique pieces or limited edition, this new platform celebrating style and vision as well as exclusive savoir-faire will have one thing in common: the Haute Couture of Interior Design. 
MAISON&OBJET spotlights the very best creative talent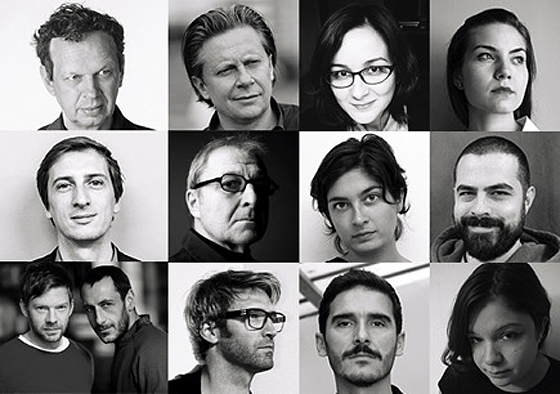 MAISON&OBJET will present its top picks for 2014. Every year, they showcase the finest design and decoration brands, as well as the rising stars of the design world.
- MAISON&OBJET will be celebrating the iconic designs of highly original British designer Tom Dixon, while Scènes d'intérieur will feature the collaborative work of Dimore Studio's Emiliano Salci and Britt Moran, specialists in creating strong identities. The brilliant designer Philippe Nigro, who works with leading interior design companies and luxury brands, will be given centre stage at Now! design à vivre.
- Talents à la Carte will be taking a trip down the Bosphorus to highlight the work of six young designers from Turkey, the market focus of the January session.
- Noé Duchaufour-Lawrance presents a scenography which pays tribute to the three identities of Hall 7 - manufacturers, luxurious brands and creators -, an aesthetic metaphor that serves as Ariadne's thread throughout the Hall.
- On arrival, visitors will step into unique interiors created by Jean Philippe Nuel for MAISON&OBJET and Philippe Boisselier for Now ! design à vivre.
Come and experience the creative buzz.
 

Advertisement

Architonic QR Code Tags: View the exhibitors on your mobile
One of Architonic's most recent developments are the new QR tags. Scanning the QR code on the stands of the selected manufacturers – either with the Architonic App or with a conventional QR code scanner – will immediately load an overview of that manufacturer's products onto your mobile.
You can then put these on your personal watchlist or conveniently request catalogues and price lists, instead of carrying them around the fair all day.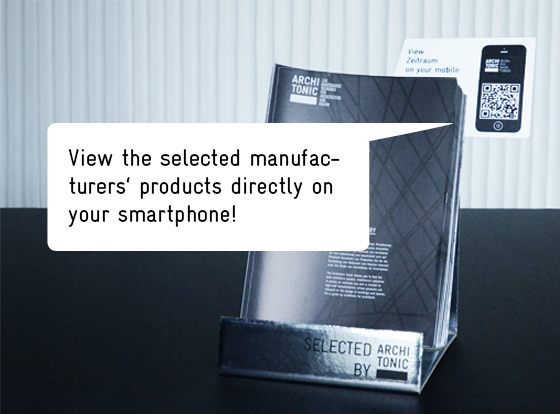 Copyright © 2014 Architonic AG, All rights reserved.

You are receiving this newsletter because you subscribed on www.architonic.com or granted permission at a fair or by e-mail. Sie erhalten diesen Newsletter, weil Sie ihn auf www.architonic.com abonniert haben, oder uns anderweitig hierzu Genehmigung erteilt haben.