Mind the gap: the Secto Design story
Brand story by Simon Keane-Cowell
Zürich, Switzerland
Instantly recognisable for their formal elegance and innovative construction, Finnish brand SECTO DESIGN's carefully crafted birchwood lamps have been specified around the globe, in particular for high-end contract settings.
Slats. Strips. Fins. Whatever you want to call them, Finnish lighting brand Secto Design has built its success to a large extent on its immediately recognisable design language – where the gaps between its lamps' repeating linear elements do as much work as the signature birchwood itself, creating lights that are visually, well, light.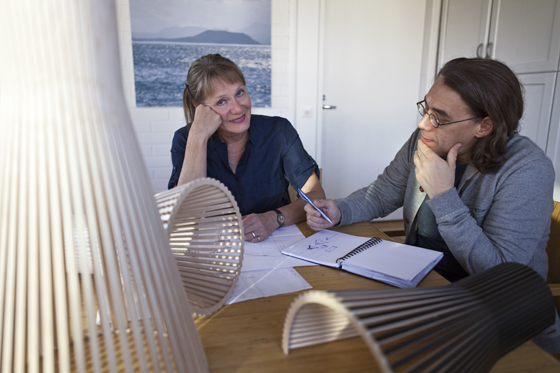 Secto Design founder Tuula Jusélius with designer Seppo Koho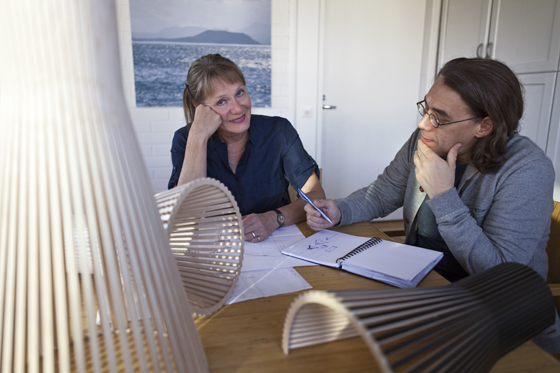 Secto Design founder Tuula Jusélius with designer Seppo Koho
×
It's fitting then that the Secto story should start with a gap – one in the market. When Secto Design founder Tuula Jusélius met designer Seppo Koho in 1995, they had a hunch their collaboration would lead somewhere, given their mutual love for the rational, yet warm, nature of Scandinavian design and their respect for traditional woodworking.

Jusélius had previously created a small, innovative furniture collection. In wood, of course. But her sortie into design created a bit of problem for customers, as much as it set out to provide design solutions for them, for they weren't able to find wooden lamps that complemented the seating and storage. Enter the iconic Secto 4200 conical pendant light, which, in the interim, has become the poster child of the brand's distinctive, aesthetically unified and sustainable lighting collection.
The chances are, if you're a person about town, that you'll have eaten in a restaurant or had a drink in a bar furnished with Secto Design lamps. Their material warmth and timeless, reduced elegance make them supremely specifiable for contract environments, as well as friendly additions to residential settings. Represented worldwide by a comprehensive network of retailers, more than 90% of production is for global export. And yet the products are entirely local, as it were – handmade in Finland from PEFC-certified, highest-quality Finnish birch, with a range of finishings.

The northern lights have never shone so brightly.