Exceptional architecture deserves the ultimate material
Text by Randers Tegl
Aalborg, Denmark
In your search for innovative materials, inspiring formats and intriguing textures, you might stumble upon the long format bricks from Randers Tegl. They are labelled Ultima – and after a closer look at the Danish-produced brick, the name is quite self-explanatory.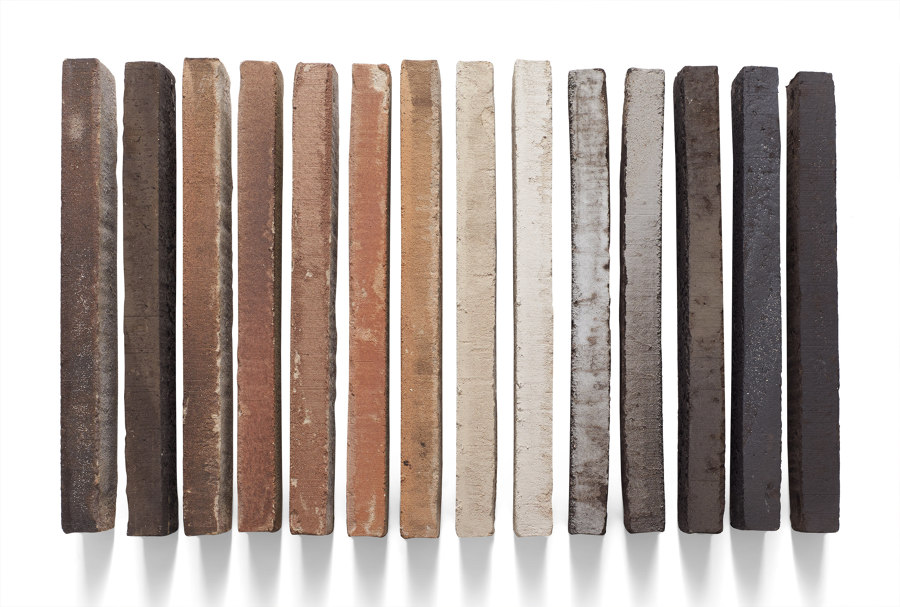 The exclusive Ultima long format brick comes in a variety of colours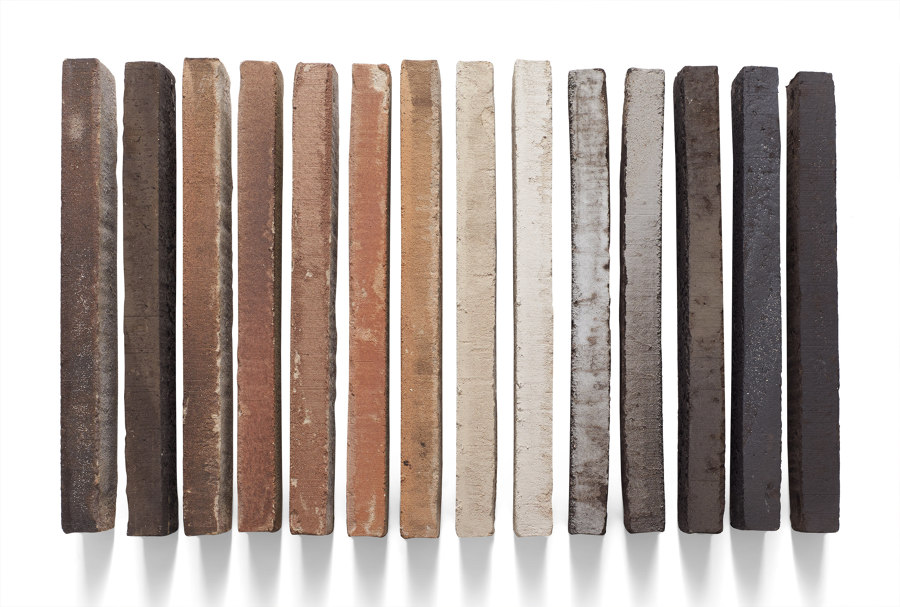 The exclusive Ultima long format brick comes in a variety of colours
×
Ultima is a series of waterstruck bricks in an exclusive long format. Each brick has the length of two ordinary bricks and a height of just 38 mm. The long format creates a unique and distinctive expression. The obvious choice for exclusive projects.
But even though long format bricks just recently gained a foothold in European architecture, the recipe for this quality brick has been refined for generations. For more than a century Randers Tegl has practiced this art of Scandinavian craftsmanship. Since 1911 they have unearthed deposits of clay left from the ice ages and turned it into one of the best building materials in the world.
Measuring 468 x 108 x 38 mm Ultima is the length of two standard-sized Danish bricks. Using this long format of bricks with less curvature and greater surface variation creates a unique, distinctive impression in the finished masonry. The series has 13 different colours to choose from.
The beauty of inconsistency

Working with natural materials, variation is a given. In this case, the bricks have a special waterstruck aesthetic, that is only possible to achieve with natural clay.
The natural inconsistency of the waterstruck brick creates a unique and distinctive expression
The natural inconsistency of the waterstruck brick creates a unique and distinctive expression
×
To produce the special waterstruck bricks, Randers Tegl uses a traditional Scandinavian manufacturing method, that has been refined and perfectioned for generations. The secret of the method is, that it is loyal to the raw material and allows the clay to present itself in its natural way. During the production, the clay is mixed, processed with water and burnt with special techniques. The result is bricks with a rich and unique soft texture, that resembles the aged look of old-fashioned hand-stroked bricks but has the technical endurance of new modern bricks.
The method produces diverse bricks that vary in surface and appearance – not two bricks are alike. This natural inconsistency creates a unique and distinctive expression in the brickwork, and perhaps this is the reason why waterstruck long format bricks play an increasing role in modern architecture. Another reason might be the many variations of colour and texture, that offer the architect a variety of options to adorn a building a distinct purpose or identity. When individuality is key, waterstruck bricks truly have the power to ensure the uniqueness of a project.
Details matter

When bold ideas, great craftsmanship and worthy materials meet, exceptional architecture and unique spaces emerge. We believe that truly inspiring architecture starts in the tiny details, that plays a vital part in creating mesmerizing living spaces and atmospheres. What might seem obvious and straight-forward often isn't. Explore for yourself how these delightful details were brought to life. See our project below.
The Compton Residence is a ten-store residential building in a London suburb. The project is strongly influenced by Art Deco-style, and its soft curves, geometric patterns and an amazing façade of cast aluminium come together to create a prestigious feel. A neat detail in this project is the brick ceilings that bend delicately around the corner of the building.
These exclusive Norwegian apartments reside beautifully in a 16-acre English-style park, that gives the Bygdøy-area its attractive feel. Ultima Full White and tinted brick mortar give the facades a calm and homogeneous feel. Another masterpiece by Reiulf Ramstad architects.
This architect designed Danish villa combines a Californian vibe with a clever layout and composition of materials. A customized Ultima-brick was crafted exclusively for this project. The gloomy bricks with bronze strokes add both calm and elegance to the building's base. Inviting the bricks inside contrasts the wooden floors, the floating staircase and white surfaces.
North of the charming Danish city Aarhus, a unique villa overlooks the bay. This home is oriented towards the sea, not only in its location – but in every architectural decision. As you walk through the beautiful and simple rooms of the house, your eye continues to meet the many nuances of ocean.
When laying bricks vertically, magic occurs. In a mix of evergreens and gray, huge panorama views make this Belgian villa one of a kind. Here Ultima RT 156 is acting an important part in the bricked gables and overhangs and thus creating a notable contrast in the overall expression of the house.
Far away from the everyday hustle, this high-end contemporary gem is hidden away in the woods. Featuring RT 150 Ultima Linear Bricks in vivid black. A nice choice of materials that blends into the evergreen characterizes this private villa from Friis & Moltke Architects.
Randers Tegl: Brick supplier since 1911

The foundation for the Randers Tegl Group was laid in 1911, when Carl Piper bought his first brick factory. Ever since, the business has continued to grow through the acquisition of brick factories and the extension primarily thorough Scandinavia and Germany.

Our continuous product development is based on more than 100 years of experience, technical pride and curiosity to create innovative projects with bricks.

We are proud to be able to offer the widest range of brick products on the market from brick factories in Germany and Denmark. Being the largest brick supplier, the Randers Tegl Group delivers worldwide via international partners.

We want to be a responsible producer. That's why our brick factories are continuously renewed with modern equipment, in order to ensure an environment-friendly and sustainable production, in good working conditions. Our production capacity is around 150 million bricks per year.