Love it or hate it, limited-edition design has proved over the last few years that it's more than just a passing trend. No one event has done more to encourage the growth of this particular market than Design Miami. With its European edition, Design Miami Basel, fast approaching, Architonic caught up with director Ambra Medda and co-founder Craig Robins to survey the 'design-art' landscape and do some future-gazing.
In just a matter of days, Design Miami will announce its Designers of the Future, whetting appetites for the next edition of the Design Miami fair during Art Basel. In five years, Design Miami has transformed from upstart satellite event to institution. The most recent growth spurt took place in the past year, when Design Miami expanded to include, for example, significantly older furniture as well as the Design On/Site format, which accommodates smaller-scale and solo presentations. Attendees of the Switzerland event should expect a bit of polish on those new facets.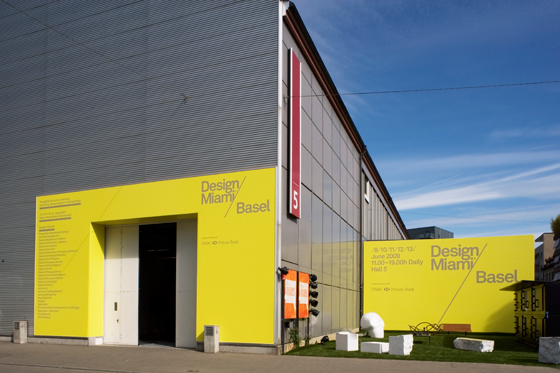 Design Miami Basel 2009; photo James Harris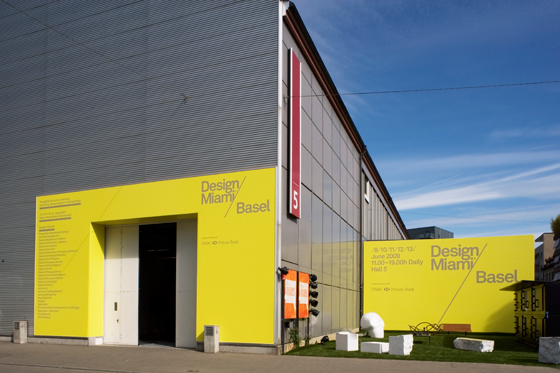 Design Miami Basel 2009; photo James Harris
×
Recent changes, and those at hand, prove director Ambra Medda's clear-eyed vision for Design Miami. 'I think the Basel show will very clearly state how Design Miami has become an advocate for an exciting cultural platform…for the cross-pollination of different creative fields,' she notes. 'By coming to the show you really see how the worlds of art, fashion, design, film, and music are all coming together.' To mark the forthcoming tenth edition of Design Miami, Architonic (AR) speaks with Medda (AM) and her fellow co-founder Craig Robins (CR) to survey the trajectory of the event and of limited-edition design more generally, and to do a little forecasting.

.....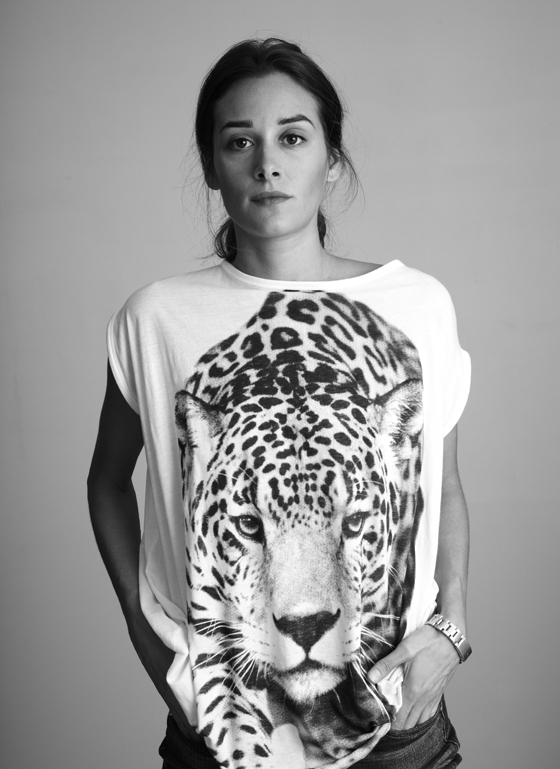 Design Miami director, Ambra Medda; photo Martien Mulder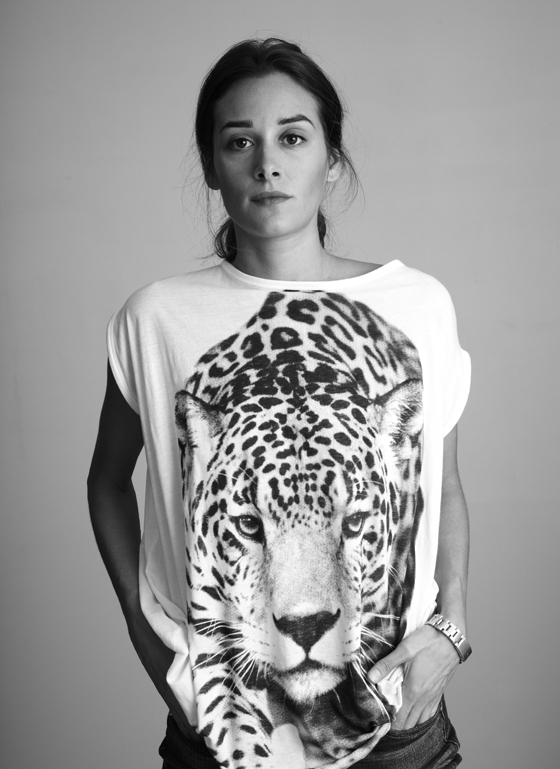 Design Miami director, Ambra Medda; photo Martien Mulder
×
AR: How has limited-edition design evolved, and specifically since Design Miami launched five years ago?

AM: Limited-edition work has existed for a very long time, but certainly it has experienced a rebirth in the last five years. I think that Design Miami helped frame limited-edition design as something that should be valued as its own culture – as a community of designers and a philosophy about ideas and materials. That's allowed for gallerists to sell more, but also for more designers to seize on a sense of possibility.
AR: I'm reminded of Joris Laarman. A decade ago, creating limited-edition work may have meant producing eight gold-plated somethings. Now this culture can underwrite Laarman's work, which is more research-based, conditional.

AM: You're right. Somebody like Joris would not have been able to work on such experimental projects and receive the same attention from clients [before Design Miami]. But remember that different designers work differently. Someone like Martino Gamper or Max Lamb really wants to work with his hands and experiment with materials. Then there are designers, and this is where I think we're headed, who are interested in humanizing technology and making it a part of our world artistically.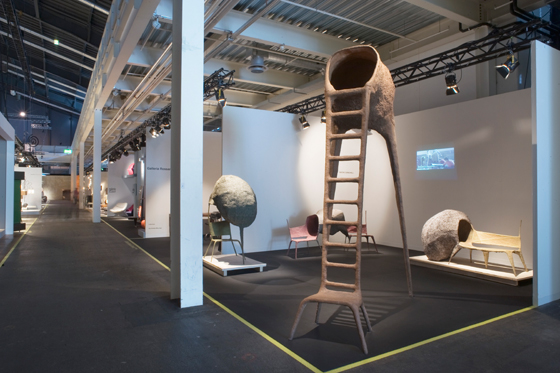 Galleria Rossana Orlandi at Design Miami Basel 2009; photo James Harris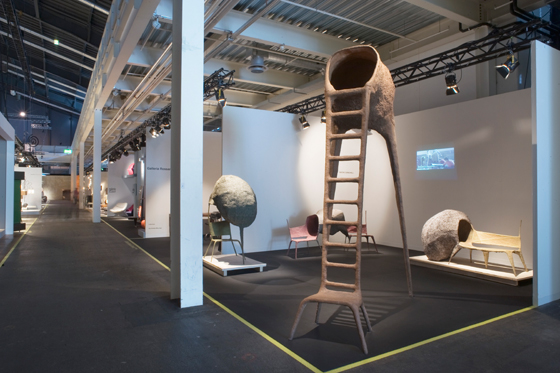 Galleria Rossana Orlandi at Design Miami Basel 2009; photo James Harris
×
AR: Are there are other big changes on the horizon?

AM: Designers are more often being commissioned to work on site-specific installations for private clients. Bringing the designer into the home is a magical process – the designer has to deal with very personal issues, and it sets up a nice dialogue between the gallerist, the designer and the client. That really goes back to how things were done in the old days. Gio Ponti was a clear example. So there will be a lot more unique pieces and a lot more pieces tailor-made to individuals.
AR: How is Design Miami working to improve Basel and other future shows?

AM: We have a very strong group of gallerists, which has a lot more stature. And we have gone through a very important transition to make sure the galleries are presenting themselves at their best. They recognize that we put a lot of work into creating this exciting platform with interesting new clients, and that we have a responsibility to present the best of the best. We asked gallerists and designers to start thinking ahead, to present first-time work at our fairs or, for those dealing in historic pieces, to treat the fair as the ultimate moment when clients get to see top pieces unveiled. So, in terms of quality, I would say we're ready to rise to the occasion.
The Designer of the Future award will be as exciting as always. If not more so: we're going to get the designers to think about intertwining their projects into the experience of the fair.

CR: We have made a decision to focus not so much on increasing in size but to increase quality. We managed to do both for June. We'll increase the size of the show while more rigorously editing it.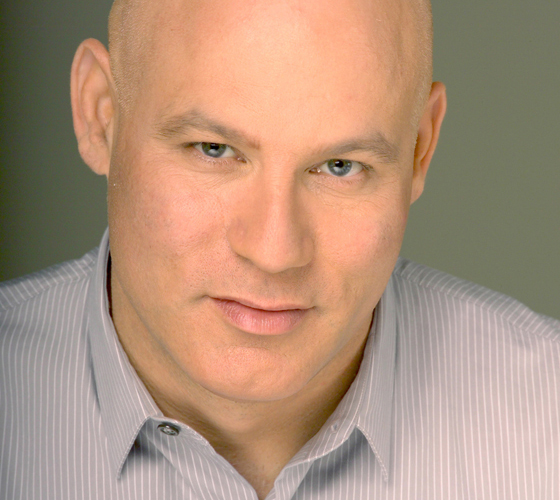 Craig Robins, Design Miami co-founder; photo courtesy of Dacra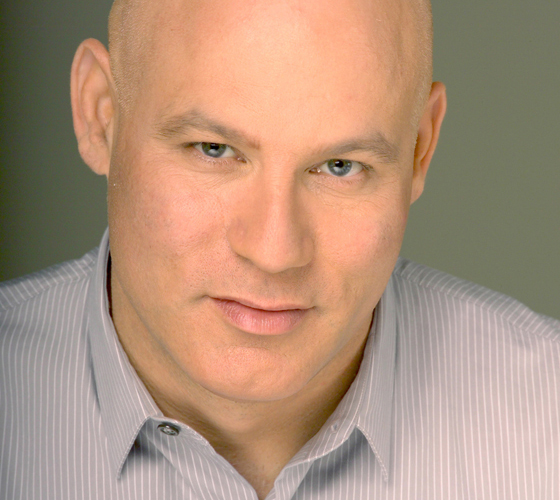 Craig Robins, Design Miami co-founder; photo courtesy of Dacra
×
AR: For the Basel installment last June, you widened the historical sweep of Design Miami. Was the decision valid?

AM: We have two new, leading dealers of 18th- and 19th-century furniture; you'll see this fantastic class of contemporary work and antiques at Basel. It puts a lot of things into context. A lot of people who came to the fair have the sensibility to appreciate something older, which is a testament to craftsmanship and which also has a beautiful narrative – say, a Spanish desk that has a ring on it, from where a treaty was signed. All this furniture comes to life, and the people who deal with it are all so exquisitely dedicated.
AR: I imagine that fair-goers grasp it, because plenty of contemporary designers try to embed narrative in their work. Meanwhile, the historical furniture has earned its storylines over time.

AM: You're absolutely right.

CR: Adding the historical dimension was a smart idea, and it made sense for Basel. The Miami iteration of Art Basel tends to be more contemporary and the Basel iteration certainly has more depth in modernism. And Basel is a city with a longer history and more traditions.
AR: What is the pulse of the limited-edition-design marketplace generally?

AM: Things have most certainly picked up, while important historic and contemporary material really stood its ground. Luckily the recession did a good job of getting rid of some of the riffraff.

CR: During the booming period, there was so much demand for material that there was less selectivity. As the economy turned challenging, the world gravitated more to known quantities and proven talents.
AR: Riffraff or not, I find that, in some circles, it's hip to disregard limited-edition design right now.

CR: Success always leads to political camps. Some that are supportive, and some that are not supportive. Limited-edition design is clearly growing, and it's becoming more powerful and important, and that's conjuring reactions. What's irrefutable is limited-edition design's central role in the international dialogue.
There's another important issue here. And that is the Museum of Modern Art. In acquiring pieces for its design collection, the Museum of Modern Art has held a fairly rigorous commitment to its idea of modernism. That idea is both fascinating on one level and antiquated on another. In art terms we're all aware that modernism ended around 1940, but with architecture and design, somehow modernism is still central in people's minds: What is called modern and contemporary in art is just being called modern in architecture and design. The dialogue that's interesting here is whether or not modernism still exists, and how MoMA defines what is modern and what is not modern.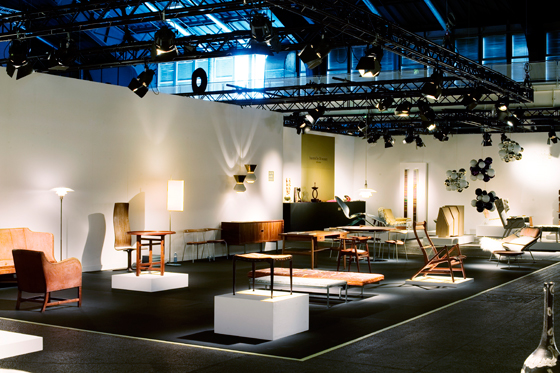 Dansk Mobelkunst Gallery at Design Miami Basel 2009; photo James Harris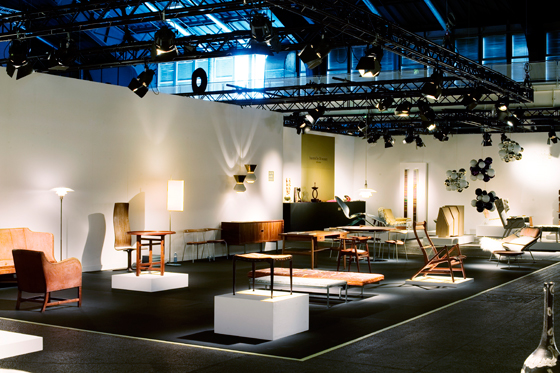 Dansk Mobelkunst Gallery at Design Miami Basel 2009; photo James Harris
×
AR: And what will come of the label, or misnomer, 'design-art?'

AM: That's always been an awkward problem for everybody. Even in our office we're still trying to come up with the right terminology. I never liked the term, because I never felt we needed to attach art to justify the importance of what we're doing. Purely the fact that we have this problem is a very clear indicator that things have changed; I do think design-art, as a word, is dead.
AR: Does limited-edition design expand career opportunities for young designers?

AM: There are a lot of designers who work for the industry and as side projects limited-edition design is liberating creatively, because it is more experimental in nature. That is essentially what defines limited-edition design: The process behind it couldn't be adapted to mass manufacturing. And I think, yes, designers now have the option to do both or take one path or the other. I think certainly they feed off of each other, that a lot of the ideas that occur in the creative process then trickle into industrial design. And vice versa.
AR: What is an example of that trickling?

AM: The Campana brothers offer a clear example. They're making everything by hand, but it's been translated into industry.

CR: You see a real dialogue with companies like Established & Sons, which do limited editions with their designers and then work with the same designers to do a variation that is more suited for larger production.
AR: Does that dialogue democratise innovation and good design, or does it merely diminish the value of the limited-edition work?

CR: I look at it as a complete universe of design. Design translates into architecture, furniture, cars. And while some of it is collectible and some of it not, they facilitate each other and create more ways for designers to express themselves. That's only positive.

AR: Thank you very much for talking to us.