Located on the Mediterranean, INCLASS is a dynamic company dedicated to the manufacture of design furniture, characterised by local production with a global outlook. We manufacture an extensive and comprehensive collection of multipurpose furniture that offers solutions for furnishing a diverse range of spaces and settings. We like good design and for that reason our collection is made up of original designs created by renowned architects and designers.
Local production allows us to offer a wide range of finishes for all items we manufacture as well as the possibility to create products with special customised finishes. Over the years we have built a great team with experience in the manufacture of a diverse range of furniture. We produce furniture using a wide variety of materials and processes. We offer our customers personalised commercial attention as well as an efficient after-sales service.

Having our customers as a focal point, we manufacture quality products with the aim of fulfilling and exceeding their expectations. The company designs, manufactures and distributes in accordance with ISO 9001 quality standards. All products have been tested and approved in line with the safety and quality standards set out in European regulations.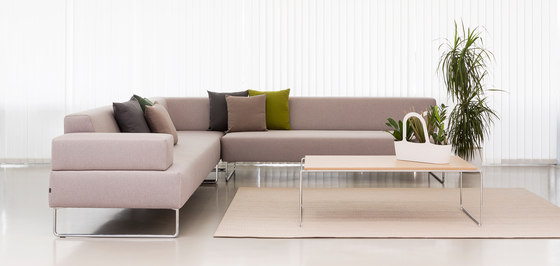 We are committed to respecting the environment and carry out our activities in accor-dance with the ISO 14001 standard and above all by manufacturing quality furniture with a timeless design. Our furniture is designed to last, in order to minimise the use of natural resources. These are just some of the reasons why today our furniture can be found in over forty countries.