Key facts
Product:

Tagedieb stacking bed

Family:

Tagedieb

Manufacturer:

Designer:

Architonic ID:

1374309

Launched:

2016
Manufacturer groups :

Groups:
Product description
Material:
FU (birch plywood) black
Dimensions:
height: 21,0 cm
length: 204,7 cm
width: 94,7 / 104,7 cm
Ambient images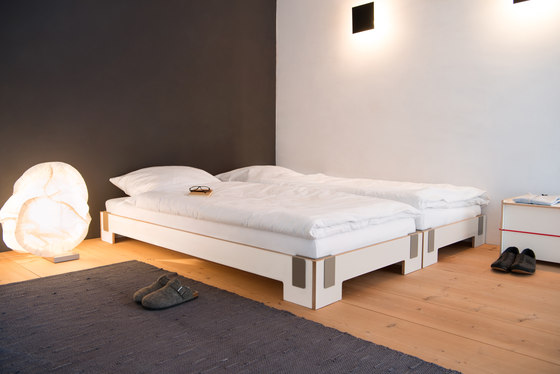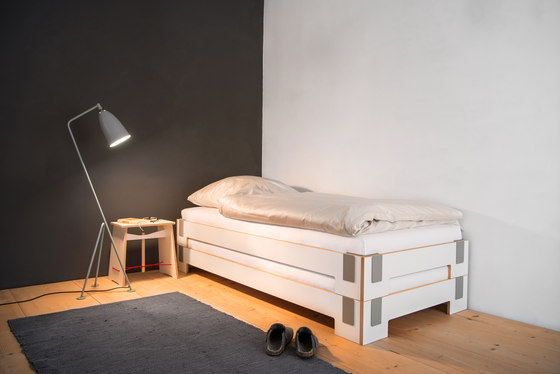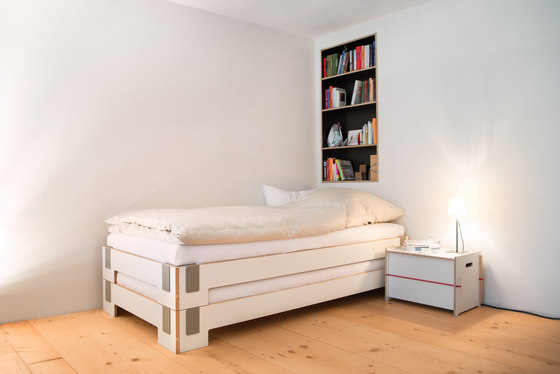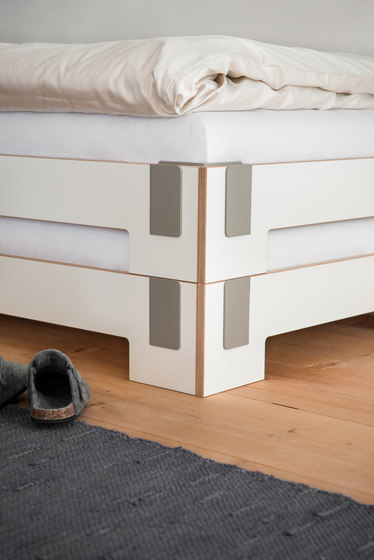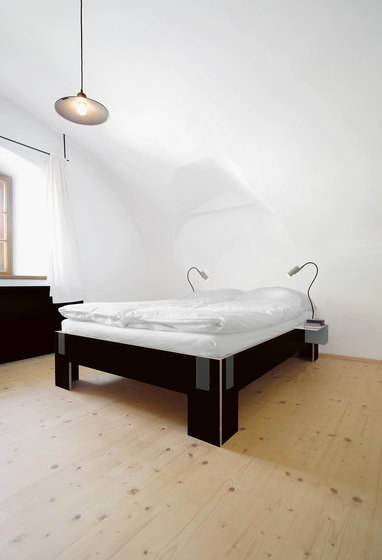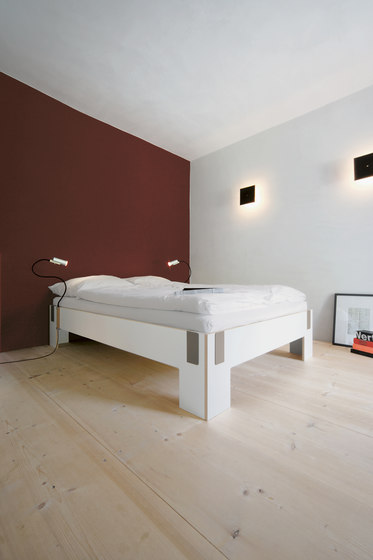 Concept
The bed might be called Tagedieb, but it won't steal any days. In fact it is really tame, it doesn't even have any sort of screws. It is attached very easily with four clamps at each corners, coated with colours which are adapted to the bed. To provide it fits individually the mattress, the mattress support can be attached in four different heights. It's really flexible at the high head board. Mounted straight up, or angular, it will do both just as well. Good night!

Tagedieb stacking bed
Now he's stacking up as well!
First it was the Tagedieb among his bed colleagues, who made a reputation for himself as the speedy assembler of his individual parts. Now he has literally topped that: the Tagedieb stacking bed.
On top of each other, beside each other, under one another - what's your preference?