The AZ Awards 2018: Meet the Finalists
Text von AZ Awards
Toronto Ont, Kanada
From an unprecedented 997 entries from 46 countries, the illustrious jury has selected 64 projects, products and concepts/ideas as the AZ Awards 2018 finalists.
In 2018, the AZ Awards received 997 international entries – the greatest number of submissions in the program's eight years. We are thrilled to present the 64 finalists that wowed our esteemed jury, comprised of Claire Weisz, founding partner at New York architecture, urban design and planning firm WXY; Megan Torza, partner at Toronto architecture, landscape architecture and urban design firm DTAH; London-based lighting and furniture designer Michael Anastassiades; Michel Rojkind, founder of Mexico City architecture firm Rojkind Arquitectos; and Allen Chan, co-founder of Toronto-headquartered multidisciplinary studio DesignAgency.
View the 2018 finalists and vote online for your favourite in each of the 19 categories. Voting will be open until May 4.
The People's Choice and the jury-selected winners will be announced at the AZ Awards Gala at Toronto's historic Evergreen Brick Works on Friday, June 22, with Guest of Honour Winy Maas.

Vote for your favourites now and increase their chance of winning the People's Choice!

The 2018 AZ Awards is presented by Cosentino, Keilhauer and Laminam, and sponsored by Flos, Landscape Forms, Urban Capital, and George Brown College School of Design. Our gala sponsors are Alpi, Farrow&Ball, and Scavolini. Our hotel sponsor is The Drake Hotel.
From left to right:

Davidson Rafailidis: Big Space, Little Space, Buffalo, New York, U.S.
Taller Hector Barroso: Entrepinos, Valle de Bravo, Mexico
nodo17 group: House City Wall, Seville, Spain
la SHED architecture: Maison Wilson, Montreal, Canada
Mork Ulnes Architects: Mylla Lake Cabin, Lunner, Norway
35-51 Architectural Office: Vanoosh Villa, Mazandaran Province, Iran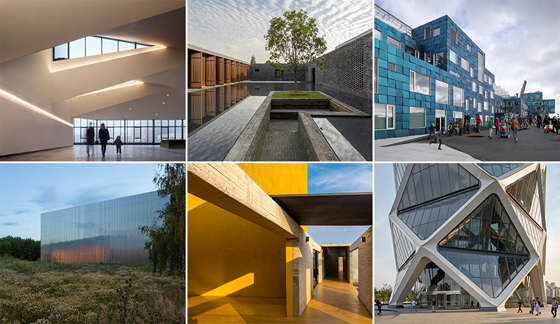 Commercial/Institutional Architecture Over 1,000 Square Metres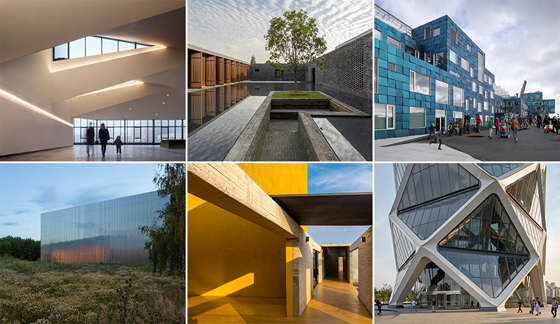 Commercial/Institutional Architecture Over 1,000 Square Metres
×
From left to right:

NADAAA: Daniels Building, Toronto, Canada
Neri&Hu Design and Research Office: The Walled – Tsingpu Yangzhou Retreat, Hanjiang District, Yangzhou, Jiangsu, China
C.F. Møller Architects: Copenhagen International School, Denmark
Antonini Darmon Architects with RMDM Architects: Extension of the CTLES, Paris, France
ORIGEN 19˚ 41' 53" N: Refugio para Mujeres Victimas de Violencia (RMV), Uruapan, Michoacán, Mexico
Skidmore, Owings & Merrill LLP: Poly International Plaza, Beijing, China
From left to right:

Allermuir: Axyl by Benjamin Hubert
Arper: Cila by Lievore Altherr
Shim Sutcliffe Architects: Mantis Table
Springboard Working Surfaces: Q!